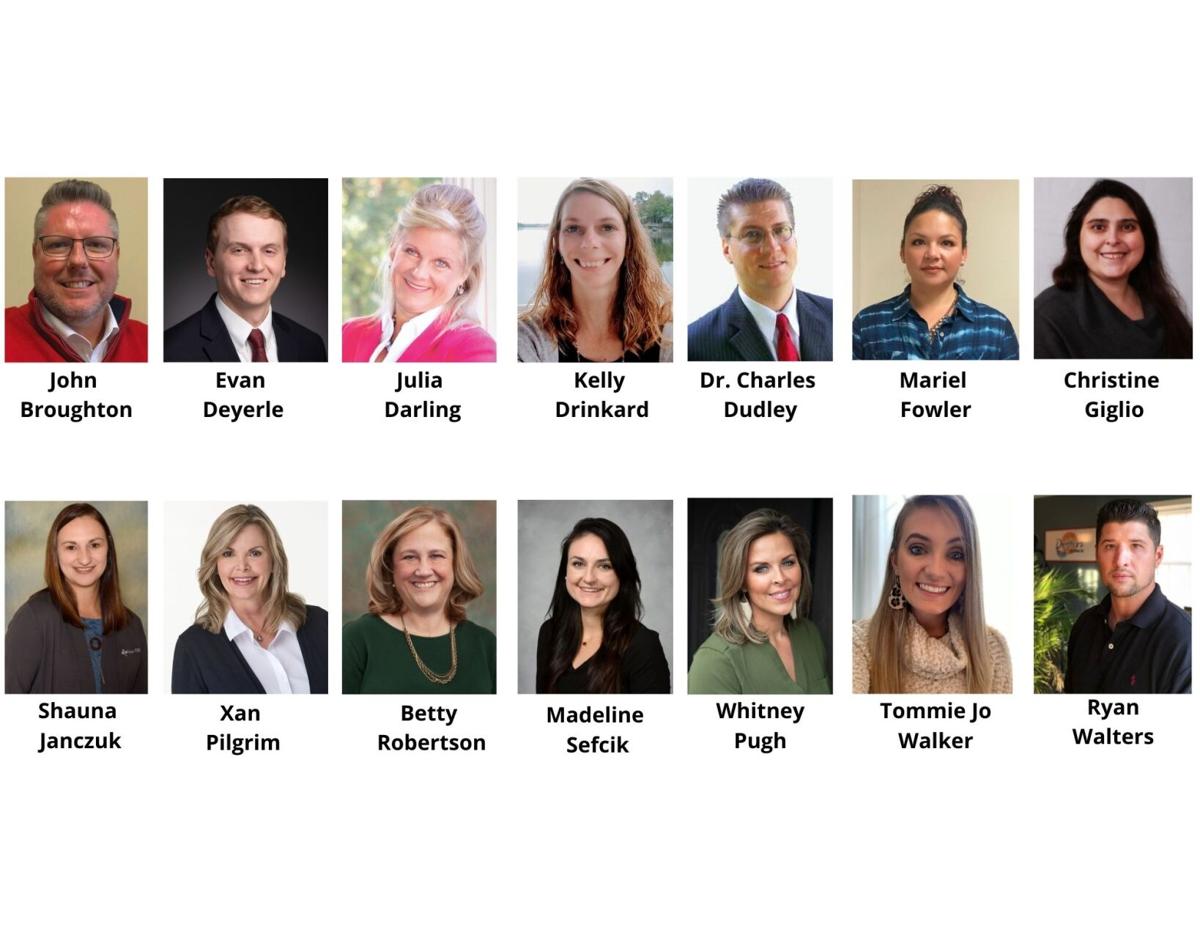 There are 14 professionals enrolled in the inaugural Smith Mountain Lake Leadership Academy, a 12-month program designed to educate, connect and inspire existing and emerging community leaders.
The academy, sponsored by the Smith Mountain Lake Regional Chamber of Commerce, kicked off Jan. 6 at The Franklin Center for Advanced Learning and Enterprise in Rocky Mount. Participants followed COVID-19 restrictions, including wearing masks, being spaced 6 feet apart and having access to hand sanitizer.
The event featured a half-day orientation that included guest speaker Beth Bell, executive director of the Salem-Roanoke County Chamber of Commerce. Bell delivered a presentation entitled "Developing Your Centers of Influence," which included advice and tips to improve networking return on investment. Bell also serves as publisher of Macaroni Kid Roanoke, founder and president of FemCity Roanoke, a women's networking group, and as a columnist for Valley Business FRONT.
"The SML Leadership Academy is dedicated to investing in leadership and community awareness," said Christopher Finley, the chamber's executive director. "During monthly sessions, participants will engage with local leaders to expand their awareness and understanding of unique issues and opportunities facing the Smith Mountain Lake community, as well as Bedford, Franklin and Pittsylvania counties. Classes also will include leadership professional development, networking, site tours and team building."
Participants in this year's academy include John Broughton, Franklin County Building Inspections; Evan Deyerle, American National Bank and Trust; Julia Darling, Smith Mountain Lake Rental and Savvy Promos Inc.; Kelly Drinkard, Perrow Management Corp.; Charles Dudley, Advantage Merchant Systems LLC; Mariel Fowler, Bedford County Division of Planning; Christine Giglio, Bedford County Department of E-911 Communications; Shauna Janczuk, Farm Credit of the Virginias; Xan Pilgrim, Berkshire Hathaway HomeServices Smith Mountain Lake Real Estate; Betty Robertson, Carilion Clinic; Madeline Sefcik, Franklin County Board of Supervisors; Whitney Pugh, Agenacare Housecalls, PLLC; Tommie Jo Walker, Womack Publishing; and Ryan Walters, Drifter's.