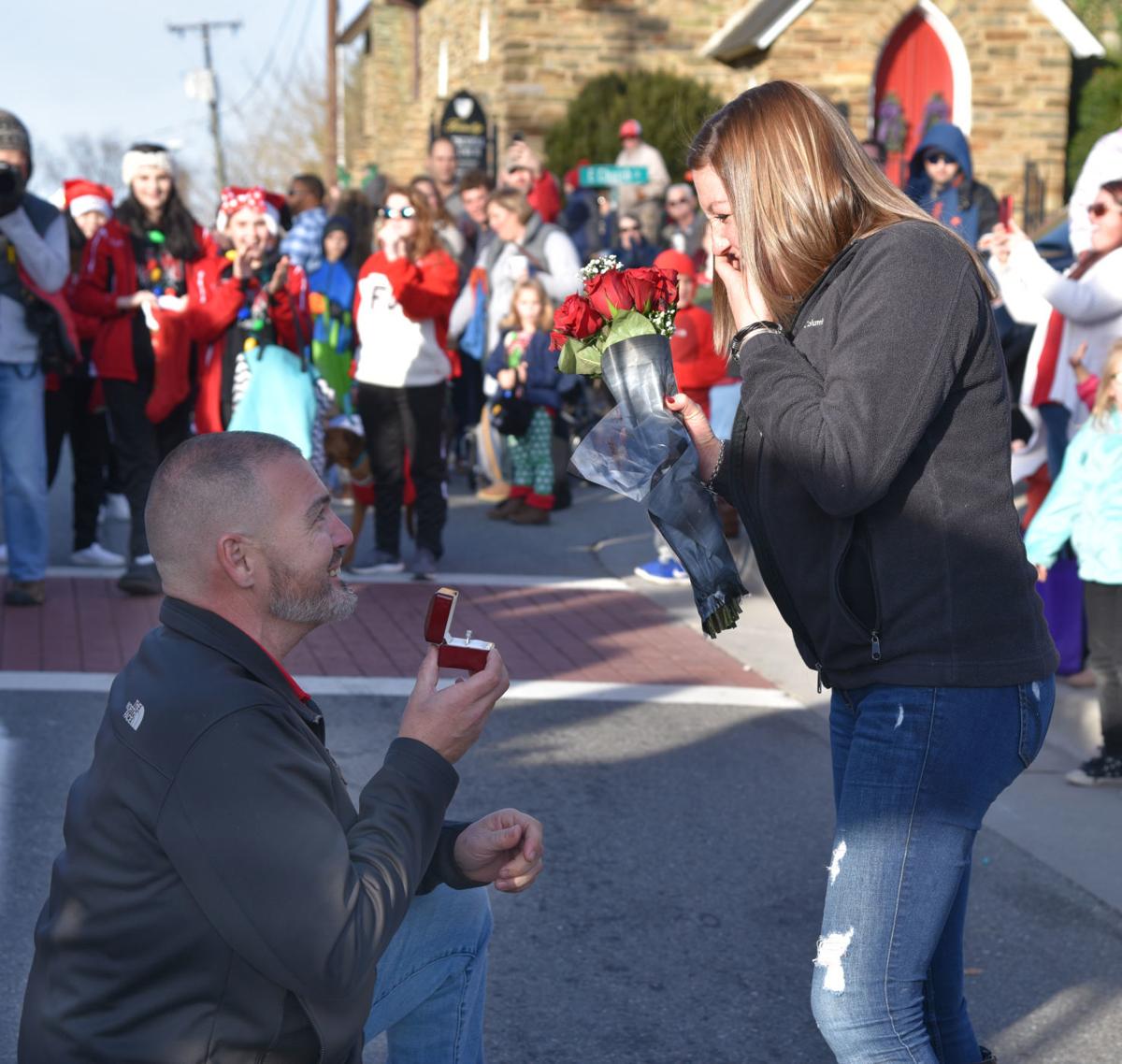 The 2019 Franklin County Christmas Parade was attended by thousands Sunday but the parade was extra special for one local couple.
CJ Police enlisted the help of the Franklin County High School cheerleaders to propose to his girlfriend, Destany Dillon.
The cheerleaders held up red signs with silver glitter asking the question "Will You Marry Me?" while Police hopped out of the truck towing the float with a bouquet of red roses and a diamond ring. Dillon, smiling through tears, nodded and said, "Yes!"
Be the first to know
Get local news delivered to your inbox!