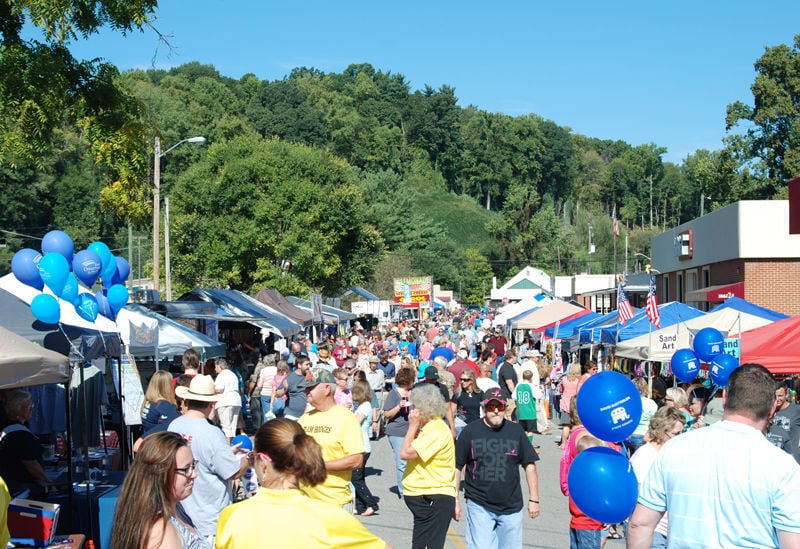 BOONES MILL - The Boones Mill Apple Festival returns to Franklin County for the first time in two years and it makes its October debut Saturday.
The event begins at 9 a.m. and ends at 3 p.m.
Traditionally, the event is held in September, but this year it was postponed and rescheduled for Saturday because of a recent surge in COVID-19 cases.
The 2020 Apple Festival was canceled because of the COVID-19 pandemic.
This year's Apple Festival is the 43rd.
Event officials said limited shuttles will be available this year due to COVID-19, so attendees should plan to drop off their families, friends, groups at the corner of Churchhill Street/Boones Mill Road/ Main Street area so that only the driver needs to be shuttled by golf cart to the festival area.
It is approximately half-a-mile from town property parking lot to Main Street so patrons are asked to plan accordingly.
A Tractor Pull,  staged by the Blue Ridge Mountain Garden Tractor Pullers Association and sponsored by Carter Bank & Trust, is scheduled for 11 a.m.
Big Lick Roofing is the 2021 title sponsor.
More than 50 vendors are expected and a full, day-long entertainment line-up in scheduled.
The event dates to 1941 and the Boones Mill Lions Club was in charge of its staging and promotion  for more than 40 years.
Now, it is spearheaded by the Boones Mill Apple Festival Committee.
More than 3,000 people attend the event, which is highlighted by the announcement of a variety of pageant winners, according to information provided by the organizing committee and posted to social media.
All proceeds are earmarked for a local scholarship that benefits a Franklin County student who wishes to continue his/her education at a four-year college or university.
On Saturday, Oct. 23, the Blue Ridge Folklife Festival returns to Ferrum College after a year's absence because of COVID-19 - it too was last staged in 2019.
The event is from 10 a.m. to 5 p.m.
This year is the 46th year of the festival.
It has been estimated that more than 12,000 patrons visit Ferrum's campus for the event.
During several years of its staging, the Panthers football team has played a home game at nearby W.B. Adams Stadium.
This year, the Panthers play at Old Dominion Athletic Conference (ODAC) rival Hampden-Sydney College.