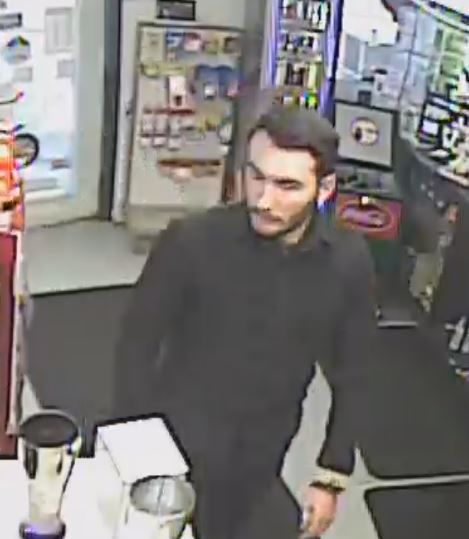 The mother of a missing U.S. Marine and murder suspect was a witness to a fatal shooting in Franklin County and saw him flee, sparking an intensive manhunt that descended on the Raleigh Court neighborhood in Roanoke early Thursday, federal authorities say.
According to a criminal complaint filed by the U.S. Marshals, the woman identified her son, Michael Alexander Brown, as a suspect in the case.
The complaint, which charges Brown with unlawful flight to avoid prosecution, was filed as federal officials joined a search for the 22-year-old that continued Friday.
Franklin County authorities have charged Brown with killing his mother's boyfriend, Rodney Wilfred Brown, last Saturday at a home on Woodthrush Circle in Hardy.
The next day, Michael Brown's mother told authorities she was a witness and identified her son as a suspect, as well as the car in which he fled.
Surveillance photographs from a Franklin County gas station showed Brown just before the shooting, according to the complaint, filed Wednesday in U.S. District Court in Roanoke.
Two days later, a second car linked to Brown was found abandoned in Clarendon County, South Carolina. By then, police had learned that Brown was driving a recreational vehicle.
The RV was found early Thursday in the parking lot of St. Elizabeth's Episcopal Church on Grandin Road, just a few blocks from the home of Brown's grandmother. A suspicious person wearing a black jacket, who police believe was Brown, was seen tapping on the window of the house early Thursday morning.
Dozens of police officers from at least five law enforcement agencies soon joined the search for Brown, who remains at large.
Be the first to know
Get local news delivered to your inbox!