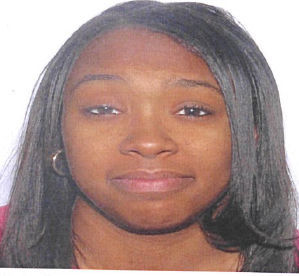 A disagreement over automobile parts appears to have set off the shooting that claimed the life of a Rocky Mount man last summer.
That detail came out Monday at a bond hearing in Franklin County Circuit Court for Kaneisha Shatae Hannon.
The victim in the case, Tony Dimitri Bruce, was found by police with gunshot wounds on June 17, 2019, outside his residence in the 100 block of Bland Street.
Bruce, 26, was taken to the hospital but died from his injuries.
The following day, police arrested Hannon, 28, of Martinsville, who has been in custody ever since.
Although she initially was charged with shooting into an occupied dwelling, additional counts soon followed, including first-degree murder, use of a firearm in the commission of a felony and grand larceny.
In a summary of evidence, Franklin County Commonwealth's Attorney A.J. Dudley told the judge that Hannon told police she and Bruce had been in a prior relationship and she had gone to his home that day to remove the tires, rims and wheels from a car parked outside.
"She believed she had some claim of right to those wheels," he said.
Dudley said she told police Bruce shot at her while she was working, so she fired back "at least six times."
Investigators found a jack at the scene and numerous shell casings, and Dudley said evidence indicated shots had passed through a wall separating Bruce's residence and an adjacent yard, but no one else was reported hurt.
"We're going to have an argument for self-defense, but that's for a jury to decide," defense attorney George "Tripp" Hunt said in court.
Hunt said Hannon, who has two young children, has been in jail for more than a year, and forensic issues have caused trial delays.
Her case is currently slated to go before a jury Nov. 16.
The judge denied Hannon bail, saying she had not overcome the presumption against bond that comes with a murder charge.
Her brother, Richard Lee Hannon Jr., 29, was also charged with possession of a firearm as a felon in the incident, but that was dismissed at a preliminary hearing in December.
Be the first to know
Get local news delivered to your inbox!