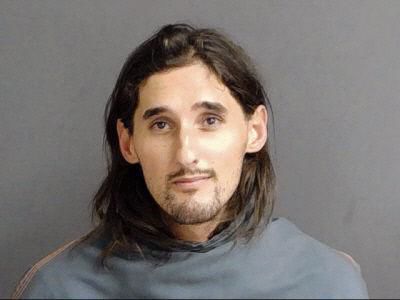 A long police standoff in Franklin County on April 23 ended with the arrest of a Wirtz man.
Clinton Wayne Wiseman, 28, was taken into custody at approximately 12:30 a.m., about 10 hours after he was reported to have barricaded himself inside a residence in the 1200 block of Bonbrook Mill Road, the Franklin County Sheriff's Office said in a news release. Law enforcement used tear gas to force Wiseman from the room he was barricaded in.
According to the sheriff's office, Wiseman fired errant shots in the cellar of the home during the stand off.
The standoff led to the closing of Bonbrook Mill Road for a time Thursday.
The incident began when officers came to the house to serve a warrant for one count of brandishing a firearm, three counts of reckless handling of a firearm and assault of a family member.
Wiseman is being held without bond at the Franklin County Jail and is charged with three counts of reckless handling of a firearm, brandishing a firearm, assault on a family member, obstruction of justice, a bomb/burn threat and two counts of unlawfully shooting in an occupied building.
The sheriff's office thanked Virginia State Police, the Virginia Department of Game and Inland Fisheries, and Franklin County Public Safety for help during the standoff.