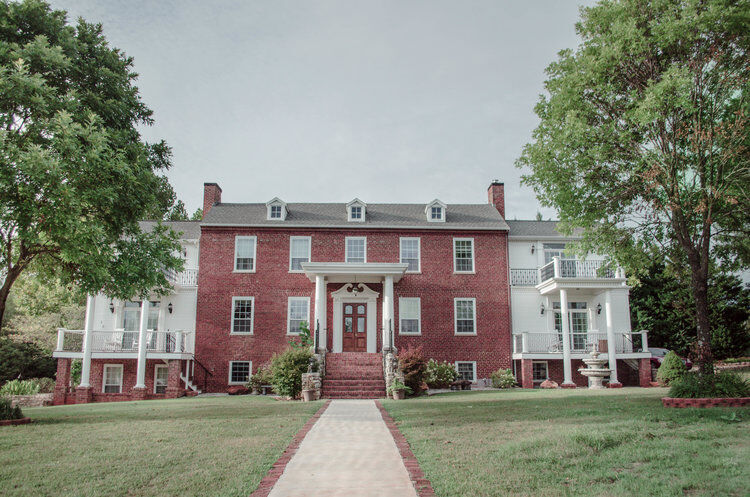 A federal judge declined last Friday to tamper with Virginia's restrictions meant to slow the spread of the pandemic, ruling that public safety outweighs the rights of a wedding venue that argued it is being treated unfairly.
Belle Garden Estates, a Franklin County business that hosts outdoor weddings, had sought a preliminary injunction that would have set aside part of Gov. Ralph Northam's executive order, imposed a year ago as COVID-19 swept through the state.
The order limits some private gatherings — including outdoor weddings — to no more than 25 people, while giving other activities more freedom in a society that has yet to recover from the virus.
But Judge Thomas Cullen ruled that Belle Garden was unlikely to prevail in a lawsuit that accuses Northam of violating its constitutional rights, and therefore was not entitled to an injunction that would have invalidated his order.
"If the court issues a preliminary injunction in this case, there is a reasonable likelihood that more people will become infected and/or die than if it does not," Cullen wrote in a decision issued March 26.
"This is, to put it mildly, a compelling argument that the public interest weighs against an injunction."
Cullen's opinion was based in part on a U.S. Supreme Court case that established, more than a century ago, the authority of states to exercise police power in dealing with emergencies that threaten public health.
That case, which upheld a decision by Massachusetts to require residents of the town of Cambridge to receive a smallpox vaccine because the disease had become "prevalent," applies to the coronavirus as well.
Setting aside the state's broad emergency powers, Cullen also found that Belle Garden was unlikely to succeed on its claims that Northam's actions violated its First Amendment right to assemble and its 14th Amendment right of equal protection under the law.
The lawsuit asserts that weddings were excluded from a group of entertainment and amusement activities — including carnivals, concerts, sporting events and even an Easter egg hunt at a Rotary Club — that are allowed to have crowds of up to 30% of their occupancy or, if applicable, up to 1,000 people.
But Northam's order recognizes a difference between public gatherings and private bookings such as weddings, Assistant Attorney General Blaire O'Brien said during oral arguments March 24.
At a wedding, people who know one another are likely to have closer interactions than strangers who might gather at an event such as a concert, O'Brien said, increasing the danger of spreading the virus.
"Wedding venues presumably suffer more from the private-booking restriction because their business is entirely private bookings, but their suffering, although real, significant and unfortunate, is not the result of any disparate treatment," Cullen wrote.
"They are subject to the same rules as everyone else."
Other legal efforts to challenge COVID-19 restrictions, estimated to number in the dozens in Virginia, have largely failed, legal experts have said previously.
Since the lawsuit was filed in early March, the governor's order has been amended to allow up to 100 people at an outdoor wedding, effective April 1.
"One hundred is still not ideal, but it's enough to to have a good-sized event and for us to stay in business," Isabelle Russell, one of the owners of Belle Garden Estate, said March 26.
The lawsuit against Northam claims that it would have been impossible for the estate to stay in business during the upcoming wedding season with the 25-person limit.
While disappointed with the ruling, Russell said she believed the lawsuit put pressure on the governor to ease restrictions. She said discussions are underway about whether to continue with the lawsuit, which remains pending despite the denial of an injunction.
And as Cullen noted in his opinion, indications that the virus's spread may be waning "with each passing day" could influence a decision down the road.
"If the pandemic continues to abate, the court may be obligated to scrutinize the purported justifications for restrictions that individuals and businesses, like Belle Garden, contend impose on their constitutional rights," he wrote.