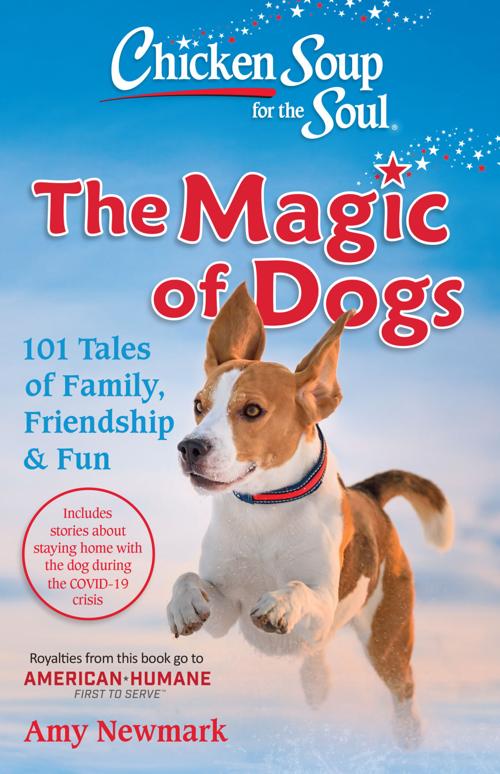 When Lisa Workman, of Boones Mill, found herself working a little less during the COVID-19 pandemic earlier this year, she looked to writing as a creative outlet. Now she is published in one of the popular Chicken Soup for the Soul books.
Workman has lived in Franklin County since 1999 and is a college-level psychology teacher by trade.
She said had seen a post on The Penny Hoarder's Facebook page about the Chicken Soup for the Soul series seeking entries. Upon further investigation she found the publisher was accepting submissions of dog stories for its upcoming book "Chicken Soup for the Soul: The Magic of Dogs."
"I had a dog story, so I typed it up and sent it in," Workman said. "I like animal stories. Animals have a lot to teach us and are capable of providing such comfort to us."
The story follows a "who rescued who" theme and told a tale of how her family's adopted rescue dog, Bo, protected her and her children one night.
"This is a dog who had been through a lot," she said. "A lot of people consider the dog lucky, but he kind of gave back and protected us when we needed it."
Workman said she received an email back from an editor indicating she was a finalist and outlined the next steps.
"I was excited but I didn't want to get my hopes up," she said.
According to their website, Chicken Soup for the Soul submissions must be made online via a submission form and follow the guidelines outlined on the site. If a story is chosen, the author must sign a release agreement for publication. Those whose stories are selected receive a $200 payment and 10 copies of the book.
"The Magic of Dogs" features 101 real-life stories and was published in July. It's available for purchase at local bookstores and large retailers like Walmart, Amazon and Target.
Chicken Soup for the Soul is donating royalties from this book and its companion "Chicken Soup for the Soul: The Magic of Cats" to American Humane. This is the fifth pair of books about cats and dogs that Chicken Soup for the Soul has published with the royalties earmarked for American Humane.
"It's remarkable how much dogs add to their human family members' lives," said Amy Newmark, publisher and editor-in-chief of Chicken Soup for the Soul.
"Our writers report on how their dogs helped them improve their relationships, acted as natural therapists and showed them how to overcome their own challenges."
Workman said adding after receiving word she was a finalist, she felt encouraged to keep writing.
Workman said she continues to write and an article she wrote about spending time outside with children will be published in "Backwoods Home" magazine. Having a lot of experience with horse rescues, she penned one about rescue, which she said is slated to appear in "All Creatures" magazine.
She has also recently won a creative writing contest for the Roanoke library system, and the story appears on the library's website.
She said she encourages anyone who is interested in writing to give it a try and find somewhere to submit the story.
"Now, during the pandemic, is a good time to do that," Workman said. "Besides many having more time at home to take on new projects, hard times fuel creativity. This is not a new idea — I've been teaching about it in my Positive Psychology course for years.
"Plus, Franklin County has got some of the best story tellers around," she added.
Get local news delivered to your inbox!
Subscribe to our Daily Headlines newsletter.