ROCKY MOUNT — Two of the six young men charged last summer in a Franklin County homicide and robbery resolved their cases Tuesday with plea agreements and prison sentences.
That turn came nearly one year after a violent invasion at a home on Salthouse Branch Road in Henry, a July 14, 2020, attack that left 20-year-old Justin Chase Prillaman dead and his younger brother, Matthew Prillaman, seriously injured, both from gunshot wounds.
Prosecutors have said the shooting was part of a planned robbery at the house, sometime around 4 a.m.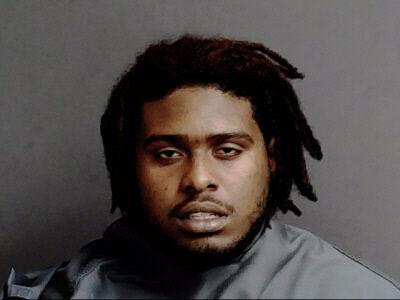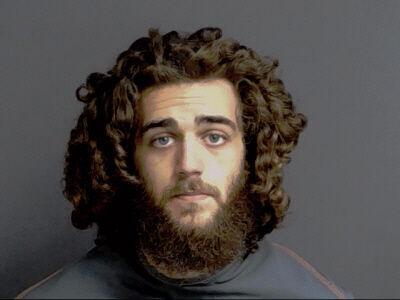 As the investigation unfolded, a small group was soon arrested and charged with more than a dozen offenses, including first-degree murder: Te'Sean Markee Brooks, 20, of Hardy; Qu'Shawn Tylek Manns, 21, of Rocky Mount; Leon Douglas Mitchell Jr., 23 of Rocky Mount; Sean Gabriel Schwallenberg, 22, of Hot Springs; Austin Kerry Lane, 23, of Concord, North Carolina; and Treavon Rachez Taylor, 21, of Hardy.
All six defendants were set for upcoming jury trials, but at separate hearings Tuesday, Mitchell and Schwallenberg resolved their cases.
Schwallenberg pleaded no contest and Mitchell entered guilty pleas to identical charges: reduced counts of accessory to murder after the fact, as well seven other felonies related to guns, burglary and larceny.
Both agreed to serve 15 years in prison, punishments that land near the midpoint of state sentencing guidelines. In doing so, both men avoided the prospect of life sentences for their roles in the incident.
Each also carries another 23 years in suspended time, with five years of probation, and must be on good behavior for 30 years after their release.
Tuesday's resolutions came after two significant points in the process. In April, prosecutors had asked Judge Tim Allen to join the cases of four of the six men — Brooks, Manns, Mitchell and Schwallenberg — so that they would be tried at the same time, as co-defendants. Allen agreed to take that request under advisement, but at a hearing Monday, Assistant Commonwealth's Attorney Sandra Workman narrowed her previous motion to link just two: Manns and Mitchell.
Although Allen approved her request, Tuesday's plea agreements mean the remaining four will stand trial as individual defendants.
Rather than present an oral summary of the prosecution's case — customary at most plea hearings — Workman instead submitted a seven-page synopsis of the evidence, which stated that the "Commonwealth's evidence largely arises from eye-witnesses, some which having given statements against their penal interest (and without any consideration, promises or plea agreements from the Commonwealth)."
Although the evidence described in the stipulation has yet to be presented in court, neither Mitchell nor Schwallenberg objected to it.
Some of the prosecution's claims put forward in the summary:
On the day leading up to the homicide and robbery, the six defendants were recording a music video in Franklin County, filmed by Schwallenberg, in which they posed with actual firearms.
Manns later organized the robbery, and he alone knew the Prillamans and was the only member of the group who had been to their home on Salthouse Branch Road.
The original plan was for Manns to drag Justin Prillaman out of the house so the others could go in and steal items. The synopsis said Manns instead went inside, armed with a .40-caliber handgun, and minutes later a single gunshot rang out. Manns then came out and told the others, "Yo, I shot him in the head."
Te'Sean Brooks then allegedly fired a rifle three times, striking Matthew Prillaman, who was also armed. Prillaman suffered three gunshot wounds and could not see who attacked him, but he was later able to call 911.
One witness saw Manns leave the house with "a Del-Ton Sport M2 belonging to Justin Prillaman," a semi-automatic rifle "with a 50-round drum" that was later recovered during a search of one of the suspect's residences.
Mitchell did not make any statements during the hearing, but Schwallenberg's attorney, Aaron Houchens, spoke on his client's behalf.
"He wanted me to express his sincere remorse to the Prillaman family. ... He has great remorse for what happened that evening," Houchens said, and called it "a tragic crime."
"Mr. Schwallenberg was not a shooter in this case. He did not pull a trigger. This was a situation where, I think the evidence would've shown, where one of his co-defendants was the primary aggressor here," he added.
After the hearing, the victims' mother, Justina Spencer, wearing a shirt that bore a photograph of Justin Prillaman, said her surviving son, Matthew, is still in the process of recovering from his injuries.
"He thinks they got a slap on the wrist," Spencer said. "I just hope they get the two shooters."
Brooks' and Manns' jury trials are currently set to begin July 26, while Taylor's trial is slated for late September and Lane's court date is scheduled for Oct. 14.