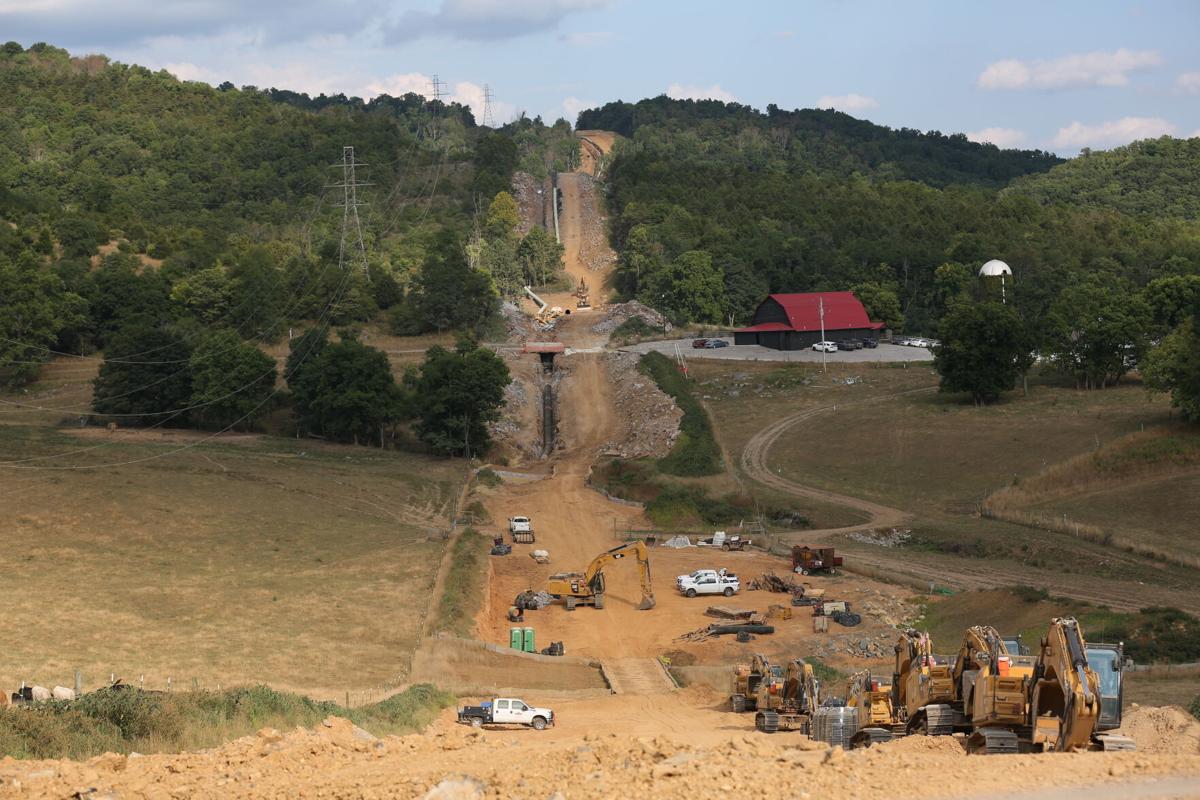 Three groups opposed to the Mountain Valley Pipeline will hold a virtual public hearing, citing concerns that some views may have been silenced by the pandemic.
The Department of Environmental Quality recently held two public hearings, in Rocky Mount and Radford, to take comments on a state permit the company needs before it can complete the natural gas pipeline's crossings of streams and wetlands in Southwest Virginia.
Worried that some people might have stayed home due to fears of catching COVID-19, the groups are planning an online public hearing that will start at 6 p.m. Oct. 25.
Comments made at the hearing will be recorded and forwarded to DEQ, which is accepting written public statements through Oct. 27.
"It is a shame that state government officials could not or would not step up to meet the public's need to exercise their rights as Virginians and protect themselves and their resources, while avoiding unnecessary health risks" David Sligh, conservation director for Wild Virginia, said in an announcement.
The virtual hearing is being sponsored by Wild Virginia, Appalachian Voices and the Protect Our Water, Heritage, Rights Coalition. The groups are frequent critics of Mountain Valley and have participated in various legal challenges of the permits granted for the 303-mile pipeline.
Sligh said that before the in-person public hearings Sept. 27 and 28, a request for a virtual hearing got no response from DEQ.
Agency spokeswoman Ann Regn said Friday that an earlier state of emergency declared by the governor in response to the outbreak had been lifted by the time the hearings were held. That left DEQ and the State Water Control Board to follow their regular procedures outlined by state law, she said.
Although much of the pipeline is nearing completion, Mountain Valley must still obtain a water quality certification from the board, which would then be followed by final action by the U.S. Army Corps of Engineers.
Mountain Valley has identified 236 remaining water body crossings in Virginia. Of those, 144 would involve damming streams temporarily while a trench is dug along the bottom and the 42-inch diameter pipe is buried before the water flow is restored.
Opponents are urging the water board to reject a permit, saying the process will release large amounts of sediment into streams and rivers and cause other environmental problems. A decision is expected in December.
Another 92 crossings – including the Roanoke River along the Montgomery-Roanoke county line – would entail boring a tunnel under the water bodies though which the pipeline will pass. That process will be governed by the Federal Energy Regulatory Commission.