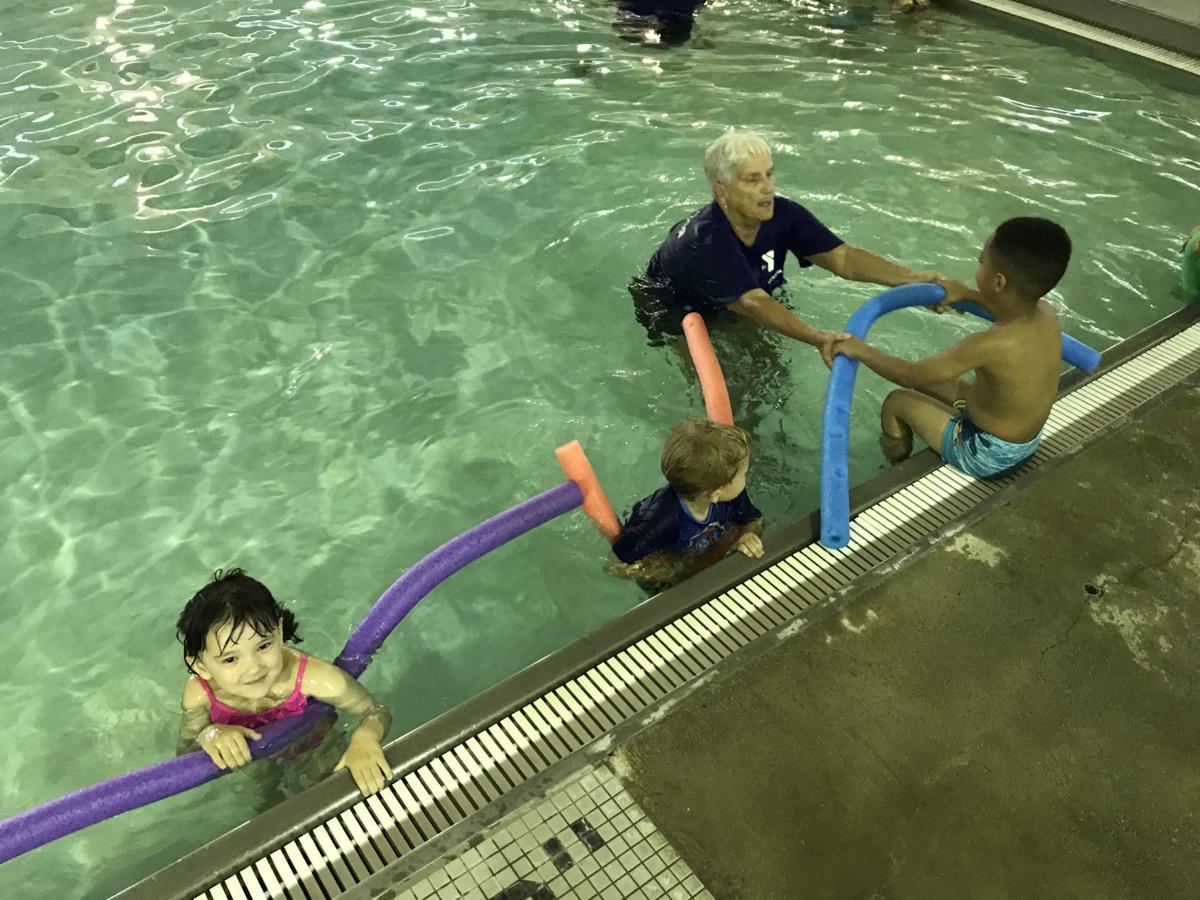 In addition to swimming, a program that teaches critical water safety skills to second graders in Franklin County, the Franklin County Family YMCA in Rocky Mount offers swim lessons to 3- to 5-year-olds at the Y's Land of Wonder Preschool.
Class participants meet for eight sessions in the fall and another eight sessions in the spring.
"Swimming is a lifelong skill, and we believe that starting them as young as possible gives them the advantage of being prepared," said Hope Vaccaro, childcare director of the Y's Land of Wonder Preschool. "Many of our Y kids start lessons in the preschool, then continue on and advance their skills at Y summer camp once they are school age. By the time they're in middle school, they have been given the skills needed in order to be a confident and safe swimmer."
Two groups of seven to 10 preschoolers participate in 45-minute morning lessons. A total of 14 to 20 children are split between two instructors.
Field Spicer, certified pool operator and head lifeguard at the YMCA, praised instructors on their teaching style and emphasized the importance of being comfortable around water.
"We live in the land between the lakes with creeks everywhere," Spicer said.
Kameron Kitts, aquatics director and head coach of the Y's Riptides swim team, said swim lessons, not only teach water safety skills, but also create opportunities for the future.
"The Y's Riptide Swim Team is mostly made up of children who got started in the Y's swim lessons at a young age and have grown a love for water and competing," Kitts said. "Swim team participants also have the opportunity to compete for scholarships as they work their way up through school."
When Kitts was in first or second grade, he said he almost drowned at a backyard pool party. After going under the water a fourth time, he said he was rescued by an adult who administered CPR on him. The experience "gives you a better perspective" of what it takes to be safe in water, Kitts said.
The preschool swimming program teaches kids to be confident in the water and illustrates lifesaving skills.
To keep kids safe in and around water, they are taught pool rules, including using a life jacket and swimming with supervision.
For more information on the aquatics programs at the Franklin County Family YMCA, contact Kameron Kitts at 489-9622 or kkitts@franklincountyymca.org.
Get local news delivered to your inbox!
Subscribe to our Daily Headlines newsletter.