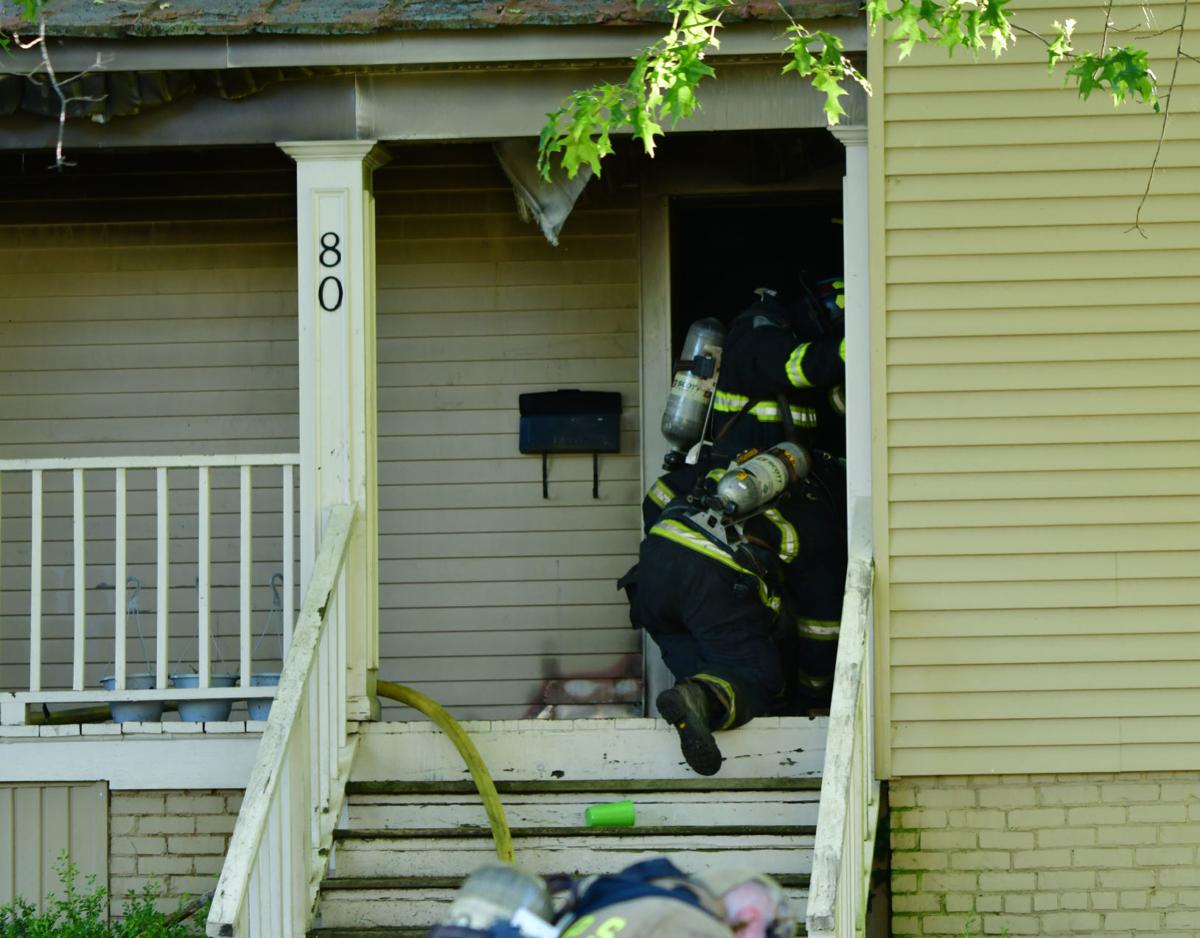 Rikki White was driving her truck in South Carolina when she got a call she never expected — her Rocky Mount home was on fire.
White's 20-year-old daughter was at the Spring Street home with her three little sisters, sleeping, when she smelled smoke. Thinking maybe she had left the oven on, Ikeria White went downstairs to check the kitchen and everything had been turned off. She then began checking rooms of the house when she saw smoke coming from a room under the staircase. She and her sisters went out the front door and saw the front porch was also on fire, but were able to safely exit the home and call for help.
Rocky Mount Fire Department responded to the call just before 8 a.m. Tuesday. The fire was under control within an hour but the home was a total loss, along with many of the family's belongings.
Rikki White said they were allowed back in the home Wednesday morning to see if there was anything they could salvage.
"My babies were able to get out, that's my main thing," she said. "But we've got to kind of start all over."
Working as a truck driver, Rikki White said she was in South Carolina when Ikeria called her to tell her the home was on fire. She said a friend across the street also called; the younger children were able to stay over there with a friend from church. White said the young girls spent Tuesday night in the neighbor's home but that she, her husband and Ikeria slept in her truck.
She said the Red Cross provided funds for a hotel room for the family for Wednesday night.
"We just really aren't sure where to turn next or what to do," she said.
A Go Fund Me page has been started to help the family, and as of press time $390 had been raised. To donate, visit https://gf.me/u/ybg978.
Ed Hodges, the fire investigator for the Town of Rocky Mount, confirmed the cause of the fire was electrical in nature.
The Whites were renting the Spring Street home.
Get local news delivered to your inbox!
Subscribe to our Daily Headlines newsletter.