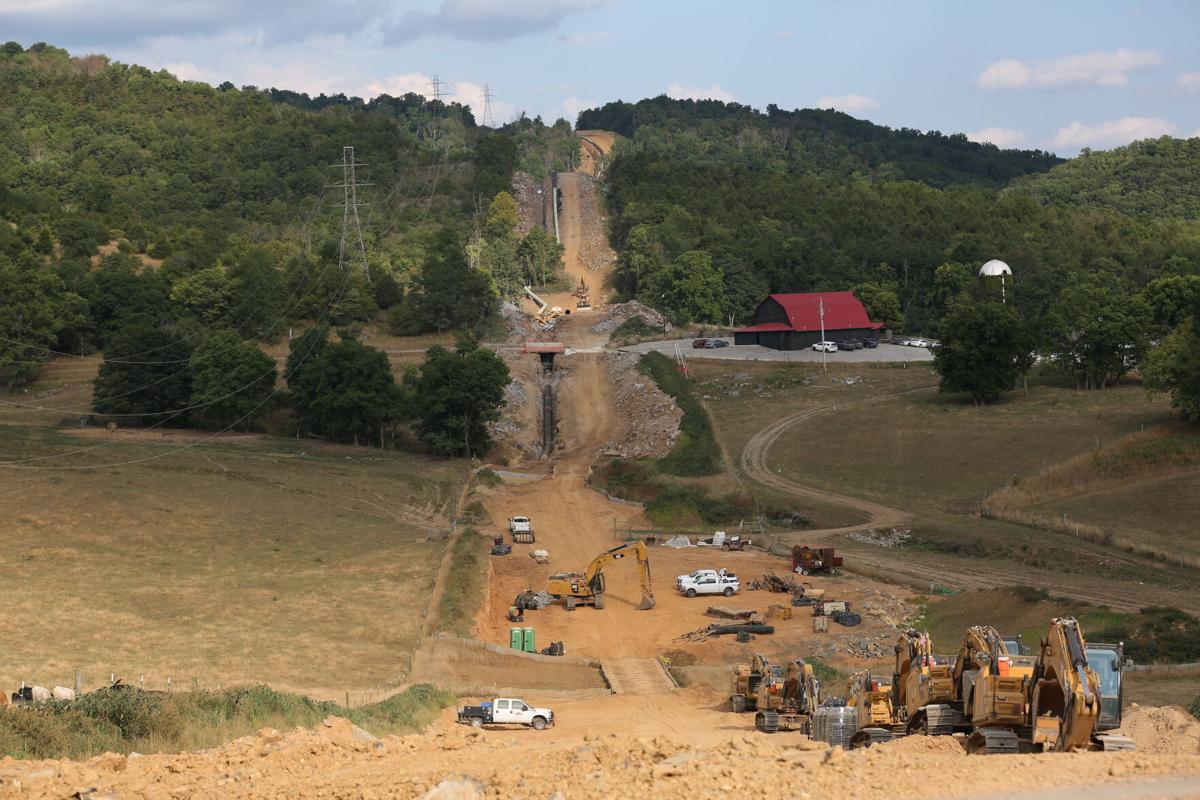 Nearly four years after the Mountain Valley Pipeline began a legal process to take private land for the project, the controversial practice is still being challenged in court.
A federal appeals court ruled last week that arguments from a group of landowners "are not so clear" as to merit the immediate reversal of an lower-court opinion that favored the pipeline.
However, the U.S. Circuit Court of Appeals in Washington, D.C., asked attorneys to submit additional written arguments before it makes a final decision.
Cletus Bohon, who owns property in Montgomery County that the natural gas pipeline cuts through, is the lead plaintiff in a lawsuit that contends the Federal Energy Regulatory Commission should not have given a private venture the right to seize property by eminent domain.
Similar legal challenges have been dismissed in the past. When a Washington, D.C., federal judge did the same for Bohon's case in May 2020, he called it "the latest trickle in a veritable flood of litigation" against Mountain Valley.
But Bohon appealed, and the case remains alive.
In a brief opinion last Wednesday, the appellate court asked that the next round of briefs submitted by lawyers address how the case is impacted by a recent U.S. Supreme Court decision that allowed a pipeline's seizure of state-owned land in New Jersey.
Shortly after FERC approved Mountain Valley's request in 2017 to build a 303-mile pipeline that will pass through Southwest Virginia, the company filed suit against about 300 property owners who had refused to sell easements for the project to pass through their rural land.
A federal judge in Roanoke granted Mountain Valley immediate possession of the parcels in early 2018. That cleared the way for the start of construction that continues today, and Judge Elizabeth Dillon's ruling was upheld on appeal.
An attorney for the landowners in the more recent case, who could not be reached Friday, has said earlier that they are hopeful their lawsuit will help others, even if it is too late to stop Mountain Valley.
The lawsuit argues that Congress improperly delegated legislative power to FERC, which then gave Mountain Valley the power of eminent domain after determining there was a public need for the natural gas that it will deliver to markets on the East Coast.
In court papers, attorneys for Mountain Valley said the landowner's arguments were "simply a rehashing of the same flawed theories" that have been rejected in the past.