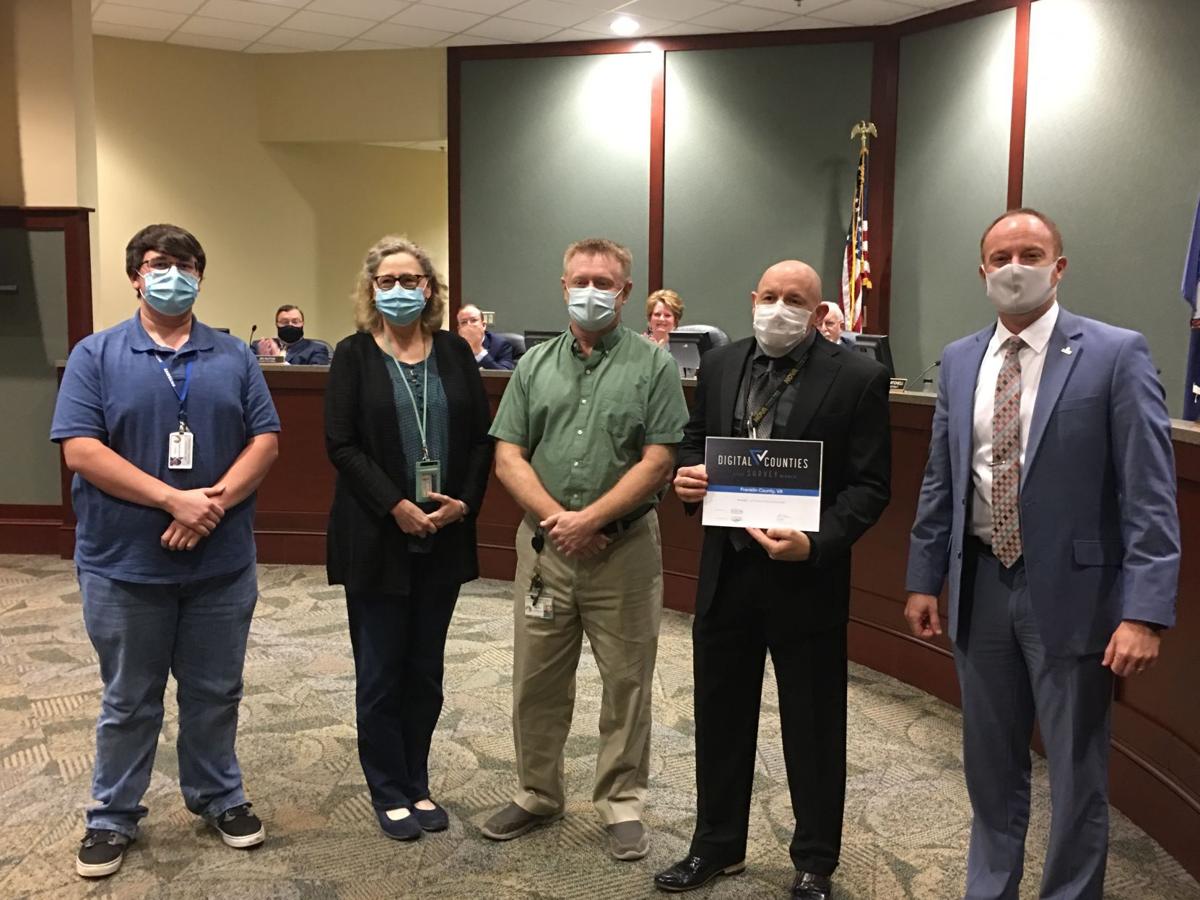 Franklin County is facing a housing shortage, according to report presented at Tuesday's board of supervisors meeting. Available homes to buy or rent are nearly nonexistent with more than 98% currently occupied.
Supervisors were presented with the information during a work session to discuss options for an 80-acre parcel of land in Ferrum currently owned by the county. Patrick Bowen with Bowen National Research, as well as members of of the Roanoke Valley-Alleghany Regional Commission, presented findings of two recent housing studies to find out about housing needs in Ferrum, as well as the rest of the county.
"I believe your lack of available housing and housing choices is holding back the county from being what it can be economically," Bowen said during a conference call to give his presentation.
Bowen found that only 316 homes are currently available for sale in the county. That number makes up less than 2% of the county, which means the county is 98% full.
Of the homes that are available, 74% are priced above $250,000. Bowen said less than half of the residents are able to afford a home at that price. Also, only 26% of the available homes for rent are affordable to 78% of the county's residents.
Following the presentation, supervisors discussed ways to encourage more development in the county. Gills Creek District representative Lorie Smith suggested creating a group consisting of county business owners, developers, realtors and residents to discuss the housing needs of the county and how to improve them.
While Smith suggested creating the group for the Gills Creek District, other supervisors said it would be best to expand it to all districts. Smith agreed that it should be expanded to other districts.
Boone District representative Ronnie Thompson said another focus of the group should be to work with developers and find out what their concerns are. He said developers seem to be unwilling to build in Franklin County due to difficulties working with the county's planning and community development department in the past.
"I've gotten comments from developers who said they don't want to build here," Thompson said.
Thompson said there may have been issues working with the county's planning and community development department in the past, but those problems have since been resolved. He said developers need to know that things are different now.
Snow Creek representative and board chairman Leland Mitchell asked Smith to provide an outline of her proposed group for next month's meeting to move forward with its creation. "I think you made the first step tonight," Mitchell said to Smith. "We can follow that first step with an outline."
Supervisors also congratulated the county's information technology department for helping the county be recognized as a national top 10 leader of technology for an 11th year. The county was recognized in a survey conducted by the Center Digital Government in partnership with the National Association of Counties.
Franklin County placed ninth in the survey of localities with a population of 150,000 or less.
During the evening's public comment portion of the Tuesday's meeting, residents who attended once again asked for the Confederate statue located on the property of the Franklin County courthouse to be removed.
In all, 10 people addressed supervisors asking that the statue be removed. Many have been coming each month since June to speak during the public comment portion of each meeting.
Henry Turnage, a regular at the meetings, joked with supervisors before asking them if they believed in what he and others were doing. He said supervisors and others in the county need to come to terms with changes that are coming.
"To all the white community members in America and especially in places like Franklin County, we understand that you are scared of all the changes in America," Turnage said. "There are demographic changes, and people of color speaking up. It is going to happen."
Several of the speakers questioned supervisors' decision to put the issue of removing the Confederate monument as a referendum on the November ballot. Milton Terry told supervisors they knew that they had the votes to keep the statue where it was when the board placed it as a referendum. The Black population in Franklin County is less than 10%.
"It's time for a change," Terry said. "That statue needs to go."
The question of whether or not the Confederate statue should be removed will be on the ballot on Election Day on Nov. 3.
Get local news delivered to your inbox!
Subscribe to our Daily Headlines newsletter.