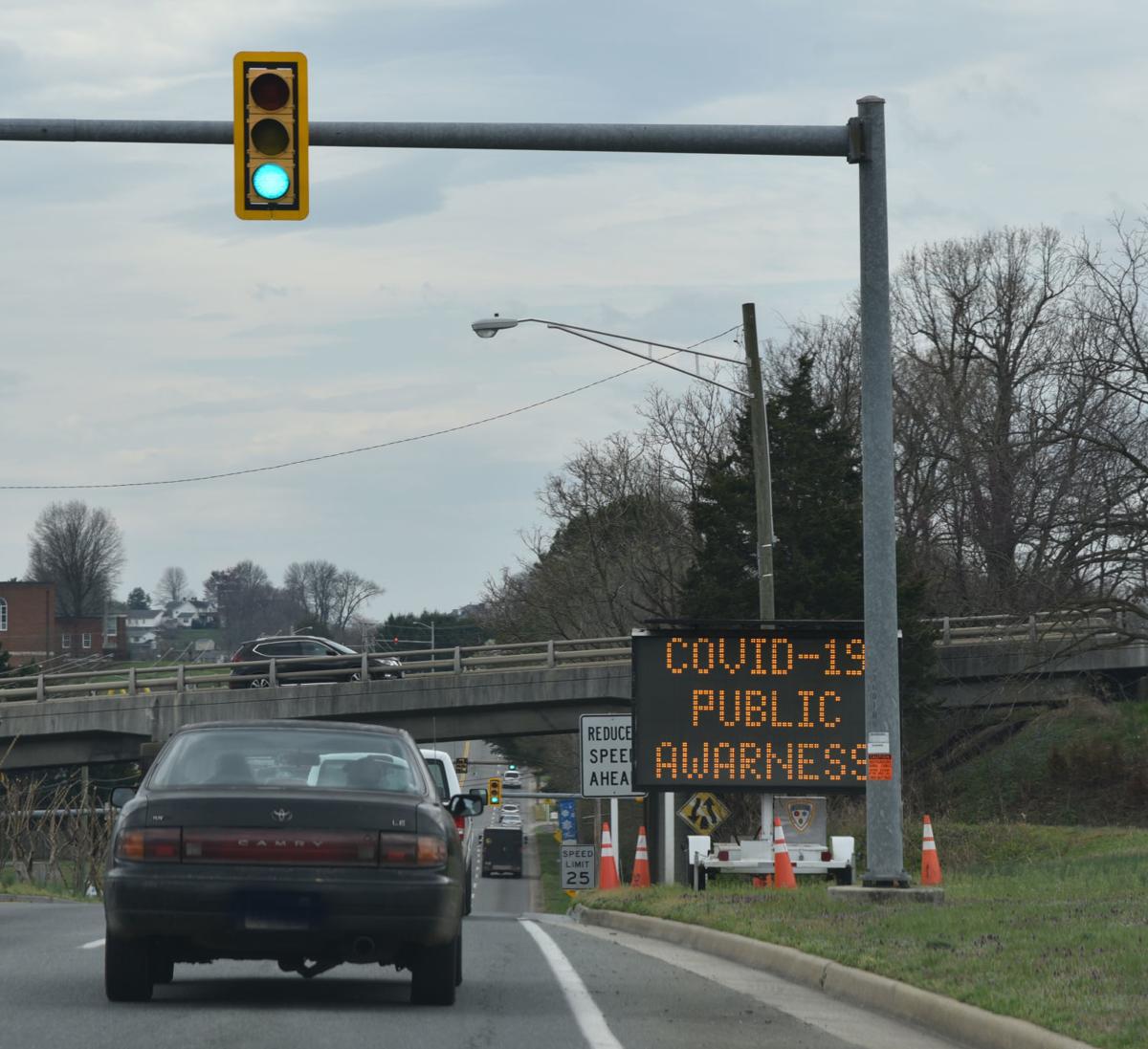 By HOLLY KOZELSKY
The West Piedmont Health District, which includes Martinsville and Henry County, now has its first confirmed case of COVID-19.
A 60-year-old Franklin County woman has been diagnosed positive for the COVID-19 virus, also called coronavirus, West Piedmont Population Health Manager Nancy Bell said.
She was exposed to the virus while traveling and is staying isolated at home. To protect her privacy, no further information will be provided, said Bell, whose district also includes Franklin and Patrick counties.
Bell said the Virginia Department of Health is researching and contacting anyone who might have come in contact with the woman.
"This is one of the important roles we play during outbreaks," Bell said of the effort. "Our epidemiologist, Sharon Ortiz-Garcia, is very vigilant about this."
On March 20, an official from Sovah-Martinsville said that dozens of tests had been conducted at the facility, but none has had a positive outcome.
As of Tuesday afternoon, VDH reported that there were 290 cases of COVID-19 in Virginia. VDH reported that 45 people had been hospitalized, and seven had died.
Carilion Clinic confirmed on Tuesday, four patients had been treated within their system but did not specify at which facilities. Three of the cases were self-isolated at home.
After confirming the Franklin County case March 20, Bell warned, "Folks should avoid gatherings, even on Sunday."
Bell said earlier that day that "health officials appear to be very concerned.
"They are watching the models and monitoring the tests that are coming back. It is likely our area will not be spared, but the extent to which it impacts us will depend on people taking the warnings seriously and staying home whenever possible."
Bell said that tests for COVID-19 have been conducted at local doctor's offices and hospitals.
The VDH is working on breaking down how many tests are done by locality, Bell said. By this week, that information should be published on its website.
During a briefing March 20, VDH Commissioner Dr. Norm Oliver had said that test supplies have been ordered and some already are arriving to increase capacity for testing, she said.
The West Piedmont Health District is monitoring the situation closely, and staff attend daily briefings with VDH, Bell said.
"A local incident command center has been established, and we are fielding questions daily. However, www.vdh.virginia.gov has a dedicated web page on Coronavirus. Numbers and a map of positive cases are updated every afternoon," she said.
She warned that anyone diagnosed with COVID-19 should follow doctor's orders.
"If they have serious symptoms, the physician will likely tell them to go to the hospital. Otherwise, they will be advised to follow general flu advice — hydrating, best rest, isolation from others, etc.," she wrote.
Most patients with COVID-19 have mild to moderate symptoms. However, in a small percentage of patients, COVID-19 can lead to more severe illness or death, especially among the elderly and infirmed. Symptoms include fever, cough and difficulty breathing.
Call centers have been established to answer questions from the public. The West Piedmont Health District number is 276-638-2311 and hours of operation are Monday through Friday from 8 a.m. to 4:30 p.m.
Carilion also established a hotline for community members to call for answers to questions about COVID-19 signs and symptoms. The number is 1-866-604-2873. The hotline is not a call center for appointments or to receive testing referrals.
Overall, Bell said, "If everyone does their part, we can minimize the impact of the virus in our region."
Holly Kozelsky is a writer for the Martinsville Bulletin. Briana Barker of The Franklin News-Post contributed to this article.
Holly Kozelsky is a writer for the Martinsville Bulletin; contact her at 276-638-8801 ext. 243.
Get local news delivered to your inbox!
Subscribe to our Daily Headlines newsletter.