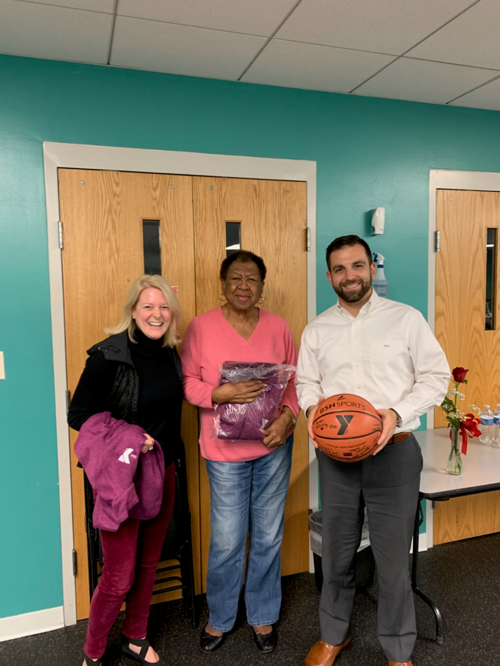 Submitted by Lauren Acker
At the last Franklin County Family YMCA's board of directors meeting, departing board members were recognized for their service.
Like most nonprofits, the Y relies on a volunteer board of community members to provide leadership, fiduciary responsibility and advocacy.
Mary Helm, who has served on the board since September 2015, was not only a member of the Y board, but also served on the board's nominating committee.
Matt Huff, who joined the Y board in 2014, has served on numerous committees, including as board president. Huff also works in commercial real estate for Poe and Cronk.
Jill Hume, chief financial officer of the Roanoke architecture firm, Interactive Design Group, joined the board in 2016 and has served on its fundraising and finance committees. During her tenure, she helped plan several fundraisers and offered her financial knowledge to the Y.
"We are so grateful to Mary, Matt and Jill," said Kevin McAlexander, CEO of the Franklin County Family YMCA. "Their work on the Y board has helped change lives in Franklin County and made a lasting impact in the community we serve."