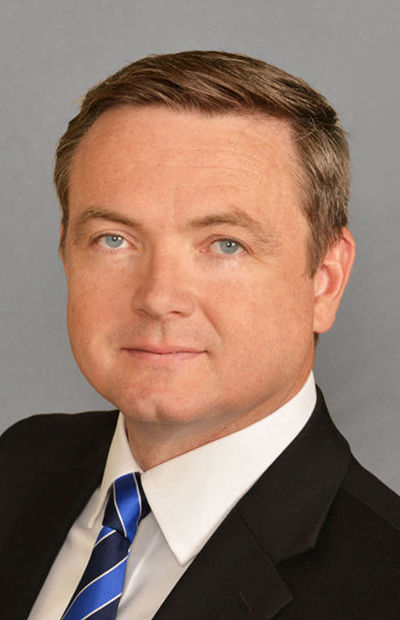 A long-ongoing Franklin County murder case hit another potential speed bump this week as prosecutors filed a motion that, in part, asks that the defense team be disqualified.
Commonwealth's Attorney A.J. Dudley submitted his request last week in the case of Hope McVey Perdue, the Glade Hill woman charged with killing a 3-year-old child she was looking after.
Callen Mullins died of injuries he suffered early May 12, 2015, while at Perdue's home. As deputies and rescue crews responded to the scene, Perdue went missing. She was located about 12 hours later in a garage on Byrds Mill Road.
Dudley's motion says the garage was at the residence of a man named Jason Perdue. While the document does not specify if the two are related or if they knew each other beforehand, it does say Jason Perdue maintains that she asked him not to call the police and that she told him she needed a lawyer.
Instead, he summoned police and she was arrested, the motion claims. The following day, on May 13, 2015, Rocky Mount attorney David Furrow was appointed to defend Hope Perdue.
At the time of that appointment, as it turns out, Furrow was also representing Jason Perdue on a separate drug charge. Just a month earlier, Jason Perdue had been indicted in Franklin County on one count of cocaine possession.
Furrow's overlap did not last long — also on May 13, the commonwealth's attorney's office asked the court to drop the charge against Jason Perdue, a request that was granted seven days later, according to court records.
On Friday, Dudley said he discovered Furrow's prior standing as Jason Perdue's attorney "within the past month," and he said Hope Perdue's prosecution began several months before he took office as commonwealth's attorney on Jan. 1.
But he wrote in his motion this week that Furrow's current representation of Hope Perdue, combined with Dudley's intent to call Jason Perdue as a prosecution witness, created "an insolvable paradox."
"Mr. Furrow's duty to advocate for his current client (Hope Perdue) encourages him to challenge the credibility of a former client (Jason Perdue) through questions relating in time and substance to Mr. Furrow's contemporaneous representation of that former client," Dudley wrote.
He's asking the court to either restrict the defense from bringing up the prior drug charge against his witness or, barring that, to disqualify Furrow altogether. A footnote in the motion also speculates that Furrow's co-counsel, Brian Mangano, might have been part of the same firm as Furrow when the alleged conflict occurred.
"The Commonwealth clarifies that its instant motion is not based on any alleged ethical impropriety," the motion says.
"Rather, the Commonwealth's concerns arise out of the well-established principle that all parties, including the Commonwealth, are entitled to a fair trial," it says.
"The Commonwealth views Jason as being truthful as to the statement he assigns to Hope and his view that no 'deal' links the above-concerned testimony to the dismissal of the narcotics charge," Dudley wrote in the motion.
Furrow and Mangano did not immediately return calls for comment Friday, but at a separate hearing in the case on Wednesday, Furrow made a clear reference to the impending motion.
"My client wants me to stay as her lawyer," he told the judge. "I intend to try."
It was not clear Friday when the matter will be taken up in court.
This new wrinkle came in a week that also saw some forward movement in the case. On Wednesday, after months of effort by the defense, a representative for the Department of Social Services agreed to release a portion of some confidential records long sought in the case.
Hope Perdue is charged with first-degree murder and child neglect.
News researcher Belinda Harris contributed to this report.