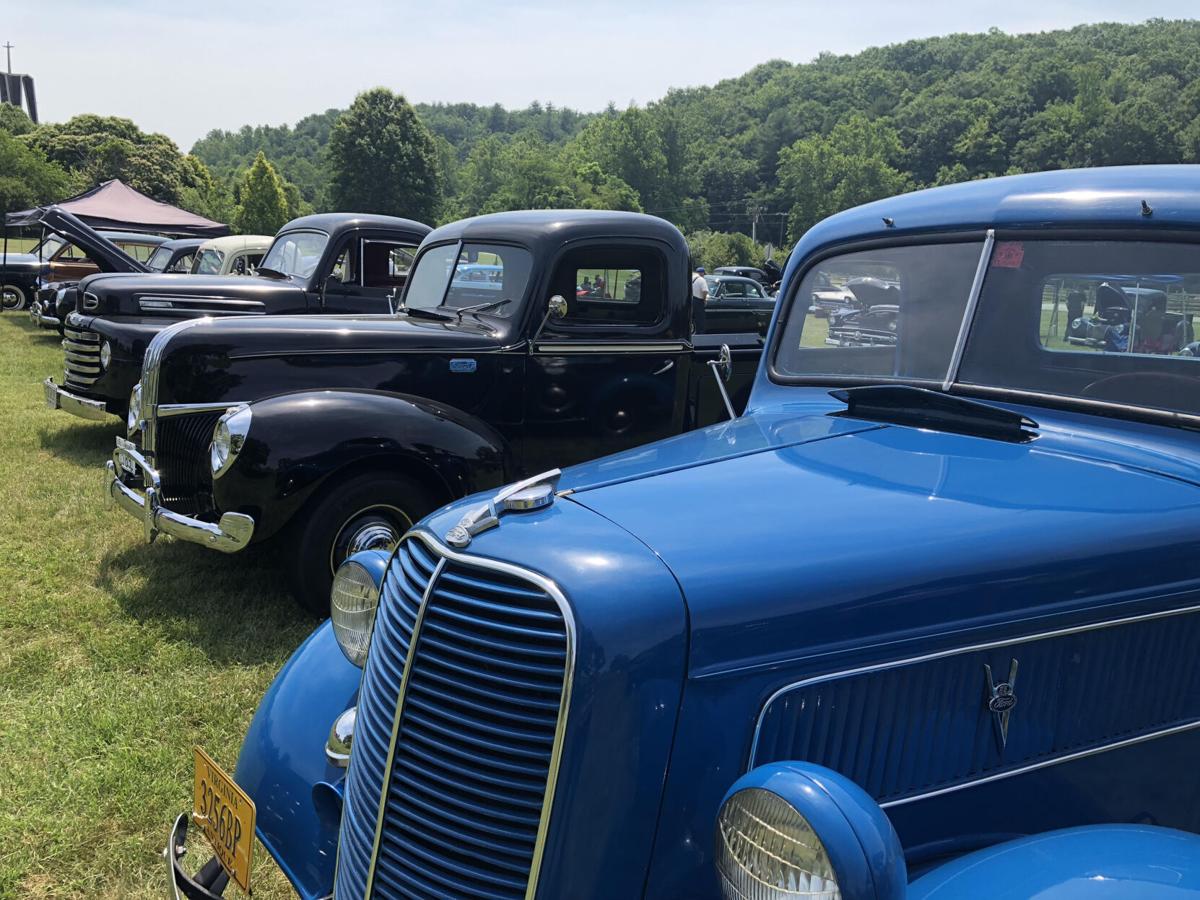 Moonshine Heritage Month continues with Saturday's sixth annual Moonshine Heritage Car Show at the Blue Ridge Institute and Museum at Ferrum College.
Bethany Worley, director of Blue Ridge Institute, said she anticipates about 100 cars at the show, which will run from 9 a.m. to 2 p.m.
The event, co-sponsored with the Outlaw Cruisers Car Club, is free and open to the public.
The show will feature vehicles that were used to haul moonshine or would have been used to haul moonshine.
"People are excited that there's a car show just for haulers," Worley said. "That's what makes this car show so unique. It's a mix of vehicles that have a heritage with hauling moonshine. It's really a history event along with a car show."
The Franklin County Amateur Radio Club will broadcast Whiskey 4 Moonshine (W4M) at a special event station during the show to promote Franklin County's moonshine heritage to other ham radio operators around the world.
Also on hand will be Ferrum College business students who will operate Twin Creeks Distillery's tasting area that will feature games such as corn hole as a fundraiser for the Blue Ridge Institute.
"They are creative, energetic and just made it happen," Worley said of the students. "It's fantastic."
W.D. Messenger, an antique car restorer from Callaway, hasn't missed a year of the shows. He said he's been interested in cars all his life and that it's "about all I ever wanted to do."
Messenger has entered his 1936 Chevrolet in the show. He said he likes going to car shows because he "enjoys seeing other cars and talking to people about what happened in earlier years."
Food from Bowling's Place Hotdogs will be for sale, along with commemorative Moonshine Car Show shirts and stickers and Virginia is for Moonshine Lovers hats and shirts.
"We expect to have a nice long fun day outside enjoying the festivities," Worley said.
More information about the show is available by calling 365-4412 or emailing bri@ferrum.edu.