The auto club AAA predicts heavy travel for the Memorial Day weekend, both on the roads and in the air.
Nearly 1.2 million Virginians are expected to travel at least 50 miles for the long weekend, Thursday through Monday, the unofficial start of the summer season. That prediction is 6% higher than a year ago and the fourth-busiest Memorial Day since AAA started the travel prognostications in 2020.
Most state travelers are expected to drive for the holiday, but air travel is expected to be extra heavy.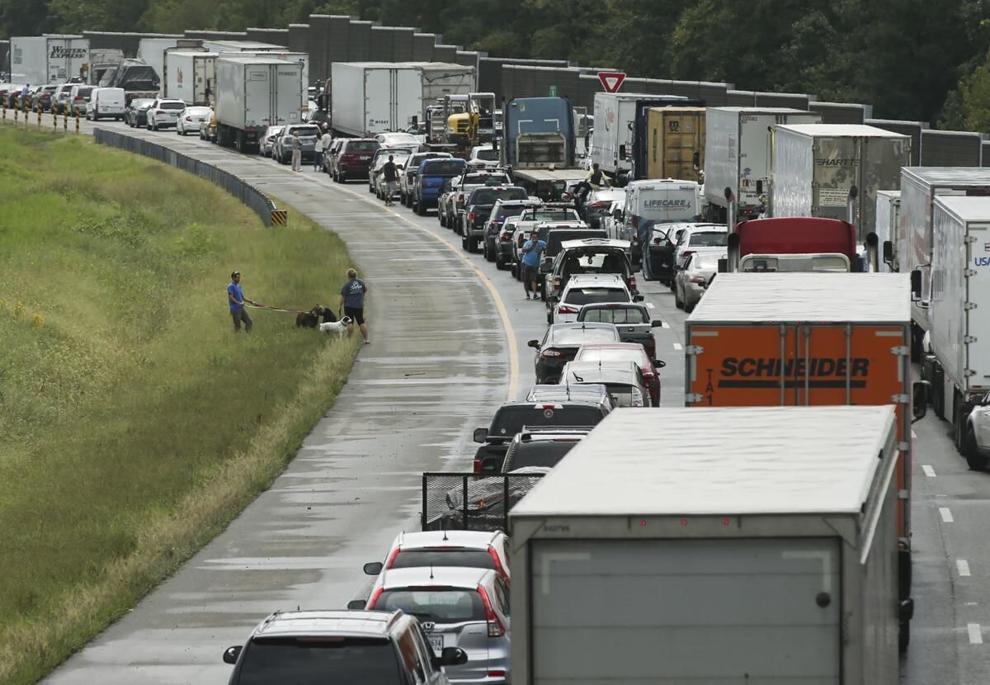 AAA predicts that an all-time high of nearly 100,000 Virginians will fly, up 10% from a year ago and 2.5% compared to 2019. Other modes of travel — trains, buses and cruise ships — are expected to increase by 18% over 2022 and 13% from 2019.
AAA predicts 42.3 million will travel across the country for Memorial Day, up 7% from last year. The expectations are 400,000 below 2019 but still the biggest jump (excluding 2021) since 2010. The predicted air travel nationwide is expected to be 11% higher than a year ago and 5.4% up from 2019's pre-pandemic expectations.
The nationwide prediction is nearly double the 23.1 million traveler expectation in 2020.
With heavy traffic expected on state roads, the Virginia Department of Transportation will suspend most work zones and lift most lane closures for the Memorial Day weekend, from noon Friday through noon Tuesday, May 30.
The interstate's electronically tolled express lanes also will be adjusted to handle heavier traffic flows.
AAA noted that the busiest travel day on state roads is expected to be Friday, according to data from INRIX.
VDOT said the heaviest northbound Interstate 95 congestion for Memorial Day is expected to happen on Friday and Saturday between Fredericksburg and Washington, and Monday between Richmond and Northern Virginia.
On southbound I-95, the heaviest congestion between D.C. and Richmond is expected to happen on Friday and Saturday while peak congestion in Northern Virginia is expected to happen on Sunday and Monday.
Scott Shenk: 540/374-5436