Wrapping up a campaign-style rally for his tax cuts with a bit of basketball in the Weinstein Jewish Community Center gym, Gov. Glenn Youngkin stuck to a role as cheerleader for the dozen kids trying to make baskets.
The main event Monday evening was cheerleading for his $1 billion tax relief program as it faces stiffening Democratic resistance in a General Assembly where his GOP allies control the House of Delegates and Democrats have a state Senate majority.
But it was in a gym and there were basketballs.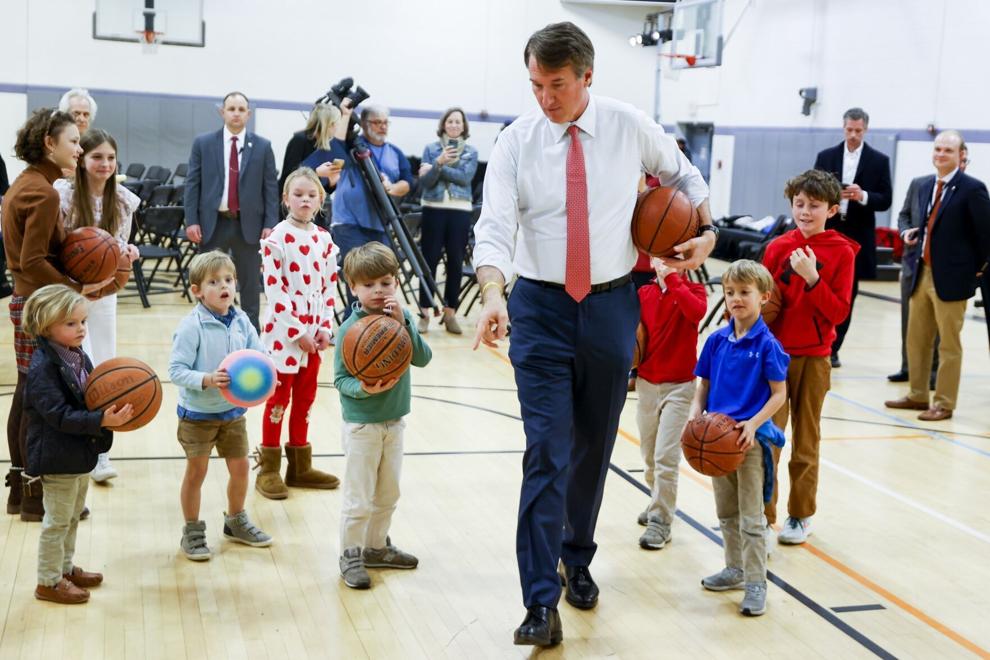 "Oh almost," he said, as the children missed the basket. One toddler who threw his red plastic ball up and backward got an "almost," too.
Then, stepping farther away from the basket than the kids had taken their shots, the former Norfolk Academy hoops standout and Rice University Owl showed them how it was done — getting a swish on his fifth try.
"Yes, I'm out of practice," he laughed.
The event itself had plenty of cheerleading to encourage supporters — many with signs saying "Compete to Win" paid by the governor's Spirit of Virginia political action committee — to keep pressing the assembly to approve his $1 billion tax relief program.
"Taxes, talent, sites — when we do these, we will compete to win," said Youngkin, referring to his push to boost workforce development and to prepare sites that are ready for businesses to occupy.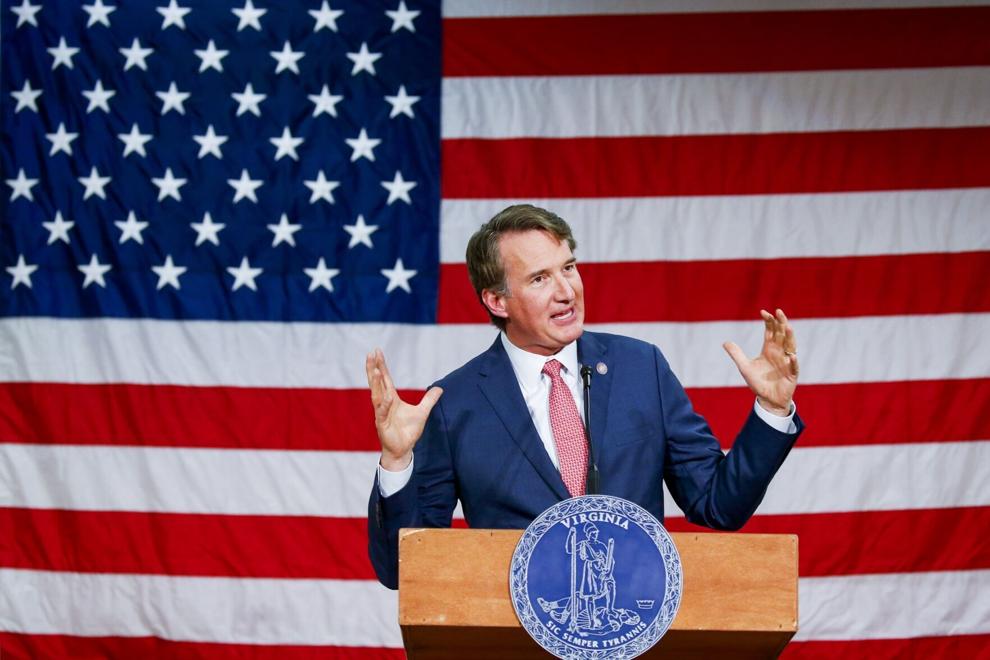 Youngkin told the rally that he wants to press on, even as some urge him to compromise.
Later, he told reporters that he expects some movement on both sides of the tax debate.
"People always go to their corners at the start," he said.
But movement on both sides is what happened last year, resulting in the $4 billion of tax relief that was $1 billion less than Youngkin sought.
"I got most of what I wanted," he said.
He said the rate cuts he has proposed — cutting the top individual income rate from 5.75% to 5.5% and the corporate income tax rate from 6% to 5% — are the core of his relief package.
Youngkin's tax relief also includes an increase in the standard deduction from $8,000 to $9,000 for single filers and from $16,000 to $18,000 for joint returns.
He also wants a new 10% tax credit to small businesses, such as limited liability companies and S-corporations, that report income through their owners' individual tax returns.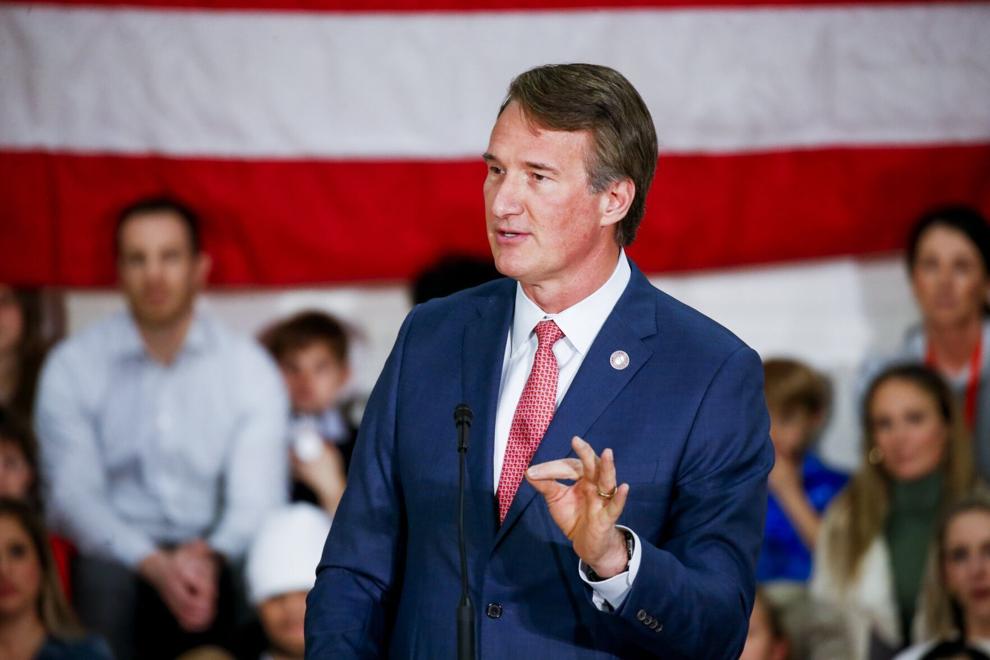 In the House on Monday, Democrats launched the first of a planned two-day floor fight over Youngkin's proposal, but in an initial test, their challenge failed on a 51-48, party-line vote.
Del. Vivian Watts, D-Fairfax, proposed an alternative to Youngkin's individual income tax cuts that would boost the standard deduction from $8,000 for single filers and $16,000 for joint returns to $10,000 and $20,000, respectively.
Her proposal also called for a fully refundable earned income tax credit for households with incomes below the federal poverty line – a proposal that died earlier Monday in the House tax credits subcommittee.
But it dropped Youngkin's proposal to lower the top tax rate from 5.75% to 5.5%.
Watts said that for more than half of taxpayers, the rate cut would mean roughly $50 in savings, while the top 1% would see $1,400 to $1,500 in savings.
She said her proposed standard deduction increase would mean $230 in savings for taxpayers who claimed that while, overall, her bill would reduce state tax revenues by roughly half the estimated $900 million tab for Youngkin's proposal.
The Democrats' main attack on Tuesday will focus on unmet spending needs, such as the $1 billion gap between what the state spends on K-12 education versus what state-set standards for schools suggest is needed, said Del. Jeff Bourne, D-Richmond.
"We have so many unmet needs," said Del. Sally Hudson, D-Charlottesville. "And if students' parents get $50 back, are they supposed to take that into school and say: 'teach me to read'?"
Dave Ress (804) 649-6948
@DaveRess1 on Twitter