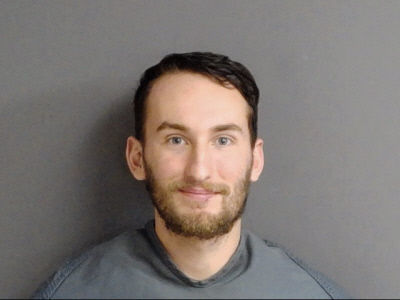 A high-profile Franklin County homicide case, now more than a year old, has hit an unsurprising setback because of COVID-19.
Michael Alexander Brown's jury trial has now moved from next month to next year.
Brown, 23, is charged with seven felonies, including murder, following the fatal shooting last year of his mother's longtime boyfriend, Rodney Wilfred Brown.
Michael Brown had been set to begin a five-day jury trial in Rocky Mount on Dec. 14, but at a motions hearing Tuesday, his trial was rescheduled to March 29.
Franklin County Circuit Court is unable to go forward with any jury trials. Because of the pandemic, and the resulting state of judicial emergency declared by the Virginia Supreme Court, all courts must submit detailed plans for holding jury trials safely. Franklin County has not yet received approval on that front.
During the hearing, Judge Stacey Moreau said Franklin County's initial plans were rejected by the Supreme Court last week, but the proposals have already been resubmitted with revisions based on the feedback from the high court.
As of Tuesday, only 29 courts across Virginia have authorization to resume jury trials, including Roanoke, Roanoke County and Salem. Beyond the Roanoke Valley, the nearest courts allowed to proceed are Alleghany, Tazewell and Wythe counties.
While the Franklin County Commonwealth's Attorney's office has waived its right to a jury in the case, defense attorney Deborah Caldwell-Bono has not.
"I trust juries," Caldwell-Bono said simply, after the hearing, by way of explanation.
She also said Brown, who has been held in the Western Virginia Regional Jail, tested positive for COVID-19 within the past few weeks but is currently asymptomatic: "He's resilient."
In addition to the murder charge, Michael Brown also faces counts of using a firearm to commit murder, larceny of both a gun and a credit card, use of a firearm while committing burglary, and two counts of breaking and entering.
All but one of those charges stem from Nov. 9, 2019, the day Rodney Brown was shot and killed at his home on Woodthrush Circle.
That homicide sparked a multi-state manhunt for Michael Brown. After an 18-day search, he was found by police in the attic of the Woodthrush Circle home. On Nov. 27, he surrendered a pistol to them and was taken into custody.
The date of Brown's second burglary charge, Nov. 17, suggests he may have been hiding in that house for up to 10 days before his capture.
Prosecutors have said that Rodney Brown, 54, died from eight gunshots to the head and torso, and that a .22-caliber pistol and a rifle were used. They have also said in court that Rodney Brown and Michael Brown are not biologically related.