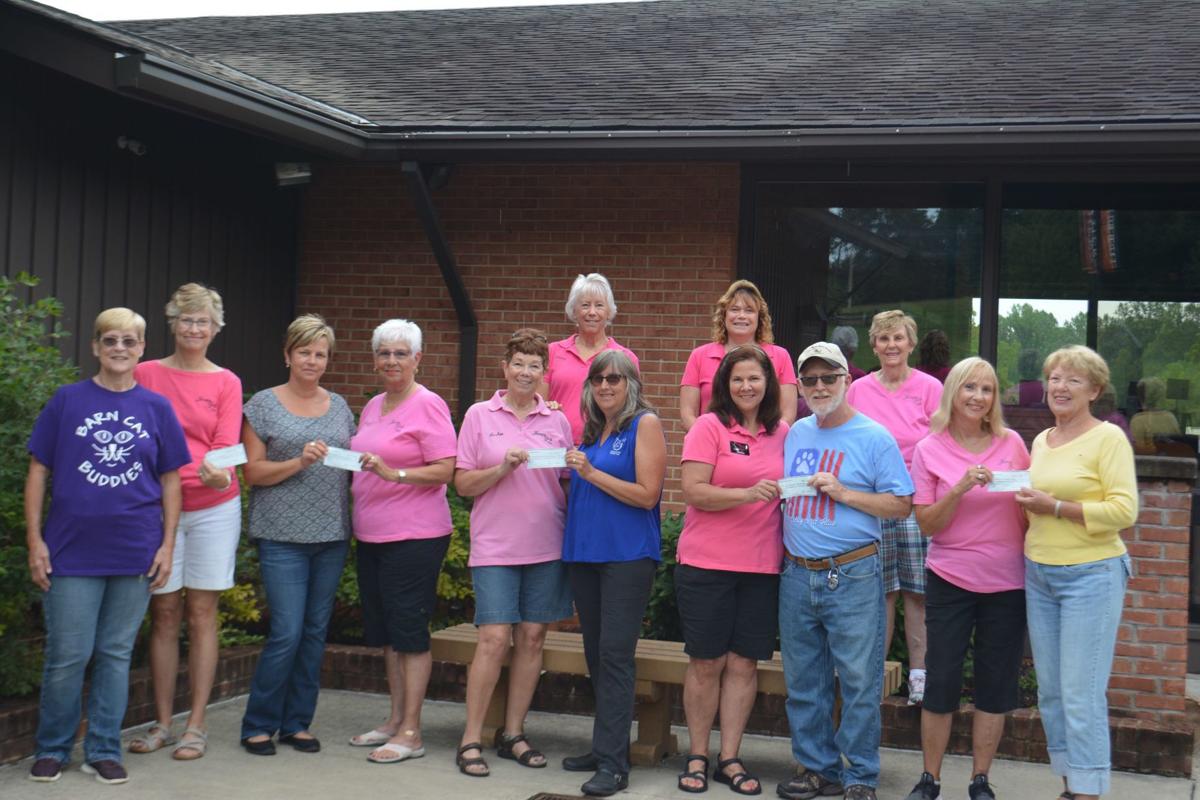 The Jersey Girls of Smith Mountain Lake distributed proceeds from the group's third annual yard sale to five animal rescue organizations on July 31 at Booker T. Washington National Monument.
All-American Mutt Rescue, Barncat Buddies, Bedford Humane Society, Brook Hill Farm and Franklin County Humane Society received $2,400 each from the group.
This year's sale, which was moved indoors to the McKelvey Community Center in Eastlake from its normal spot near Westlake Corner, raised the most ever for the rescue organizations.
— From staff reports