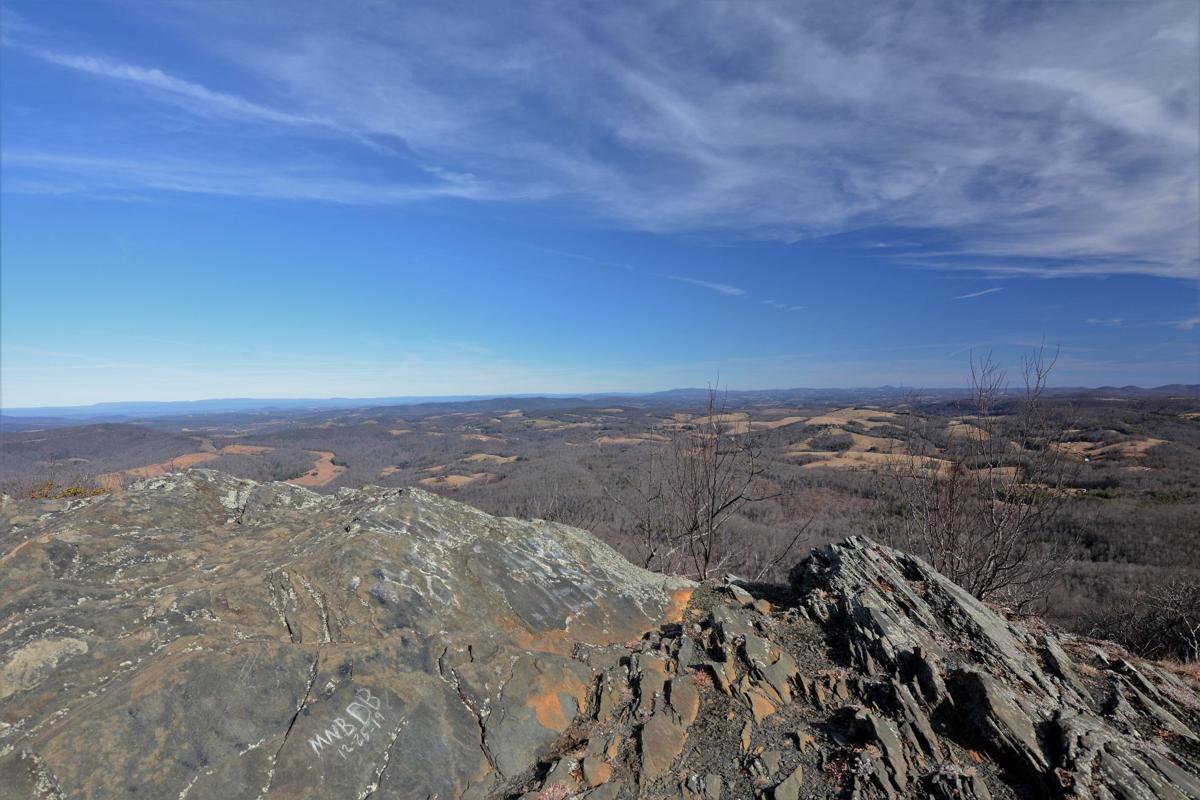 Well Christmas is finally over, and it's now that time of the year to bundle up and suffer through the cold and blustery — no wait it's sunny and 64 degrees outside — forget the winter blahs, grab the gear and the camera and let's go get WILD!
Coincidentally, I get a call from friend and hiking buddy Dwight Hayes, with an offer to ring out the old and ring in the new atop Buffalo Mountain in Floyd County.
Now I am generally not a superstitious guy, but once the initial excitement of this offer wore off, I remembered a couple of pertinent facts. The last time I took off hiking on the promise of unusually warm December weather, I got caught in a snowstorm atop Mount Rogers. Also, the last time I accepted a hiking offer from my friend Dwight it turned into a grueling 20-mile ridge hike that almost killed me.
However, both Dwight and I are quite a bit older and rustier now. So a 20-mile pilgrimage is probably not a risk here. Plus, the destination this time around would be Buffalo Mountain not Mount Rogers, so the likelihood of a surprise snow squall was pretty low. With those two concerns out of the way I thought, "What else could possibly go wrong?"
It would be my first-ever visit to the Buffalo Hump, as the locals call it. The mountain is in the southernmost portion of Floyd County, exactly halfway between U.S. 221 and the Blue Ridge Parkway near Meadows of Dan.
According to the Virginia Department of Conservation and Recreation's website, "Buffalo Mountain is one of the most significant natural areas in Virginia, supporting an amazing 13 rare plant occurrences, three rare animals and six significant natural communities. The combination of high-elevation (3,971 feet), wind-exposed rocky openings at the summit, and magnesium-rich soils make it unlike any place else in the Commonwealth."
I was indeed excited about the prospects of this hike. I was also excited about the added plans Dwight had to ring in the New Year. One of the hiking guests was Christina Kovach, a local bluegrass gospel singer who was going to provide us all with a mountaintop a cappella concert.
There were five of us who packed into Dwight's old Suburban truck bright and early that morning. We traveled down some of the curviest roads in all of Franklin and Floyd counties. Once, maybe twice, Dwight actually had his eyes on the road, which provided us all with brief moments of calm during an otherwise death-defying road trip.
The trail at Buffalo Mountain is rated as moderate, and I would have to agree. It is only a tad more than 2 miles round trip with an elevation gain of just under 600 ft. That makes it an ideal destination for day hikes with or without the entire family.
The mountaintop truly is spectacular. It sports a large, expansive, treeless rock summit with breathtaking views in all directions. And if you are going to sing a cappella while you are there, you will enjoy the sound-carrying breeze that always blows across this summit. Kovach entertained us with a lovely bluegrass version of the gospel song, "Fishers of Men." It was quite a treat.
Before we headed back down, I wanted to get a couple pictures off the north face where a large, jagged rock stood tall off the mountain face. As I backed up to get just the right angle, my foot came down in a spot where there was nothing for my foot to come down onto.
So I went down, hard, tumbling across a large rock bed. My $2,000 camera went off in one direction, and my $3,000 camera in the other. As I rolled down this huge rock, I swore I could hear the sound of something breaking into pieces, either my cameras or my body. I was praying that it was the latter.
The moment I started to fall, I could hear myself as if it were a tape recorder playback: "What else could possibly go wrong?"
The camera gear miraculously survived undamaged. The jury is still out on my body. I'm beginning to believe me and December hikes are not a compatible pairing.
All in all, quite a memorable wild excursion. I learned a few things along the way: If you haven't visited Buffalo Mountain, add it to your must list. If you get the chance to hear Christina Kovach in concert, do so. If Dwight Hayes invites you anywhere, drive yourself. Please don't invite me on any December hikes.
Catch the latest in Opinion
Get opinion pieces, letters and editorials sent directly to your inbox weekly!