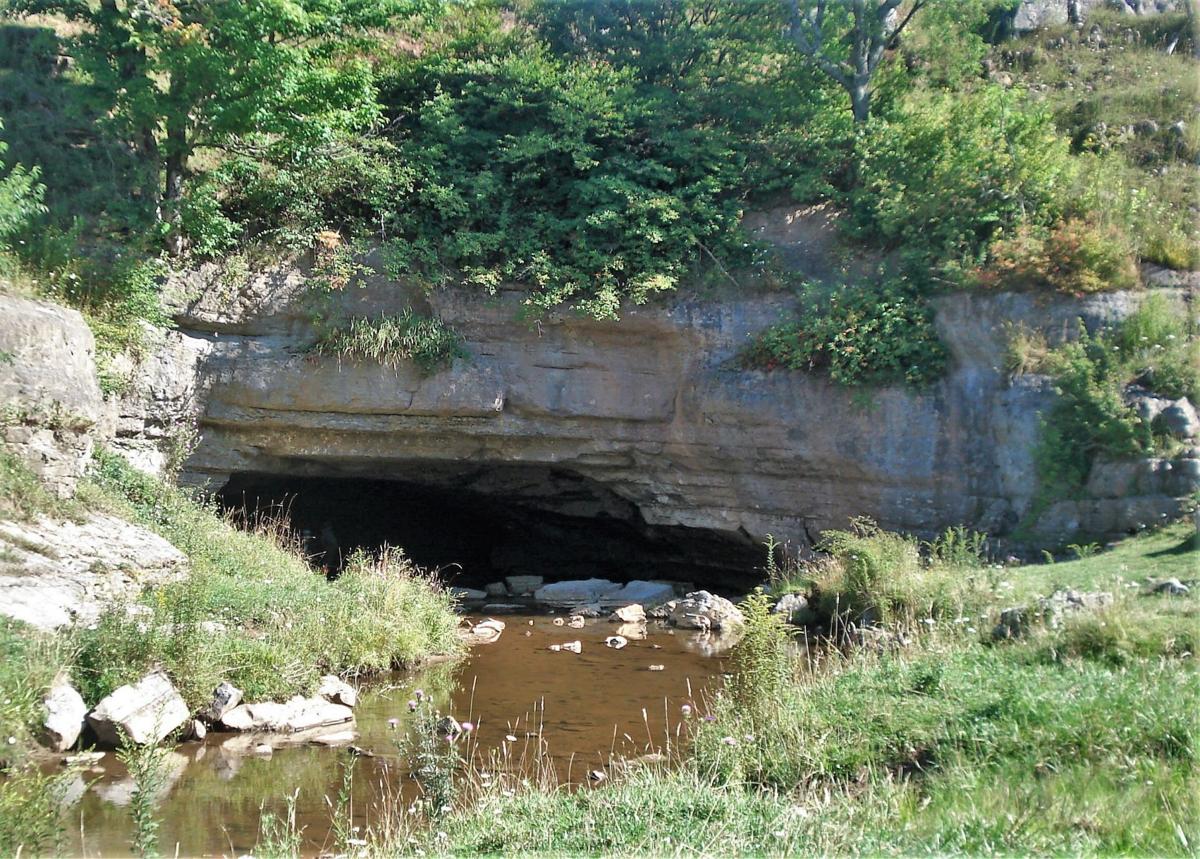 By JOE BARATY
It's too dang hot! I'm not sure I can even say dang here, but dang it, it's hot outside.
I find it difficult to even go out on my kayak in this weather. I get this visual in my mind of a slab of bacon sizzling on a frying pan. It seems that not a morning goes by lately that the meteorologist doesn't start the day with that old "feels like" forecast. You know, "the high today will be 92 degrees, but it will feel like 104."
I don't know about you all, but if it "feels" like 104 degrees than it is 104 degrees.
So what's the wild enthusiast to do? You can only stay submerged in the water for so long you know, and the beaches all seem to have the COVID-19 curse on them.
If only there was a place where it was always 10 to 30 degrees cooler; a place that you are guaranteed constant shade; a place where the water is ice cold and crystal clear; a place where social distancing is never an issue for you. Yes, what if there was perfect relief from this sweltering summer heat wave?
Well there is, and if you are brave enough, you can experience the perfect wild relief from the heat. It's called spelunking.
Let's begin with the basics. No, spelunking is not a small town in central Norway, which is what I thought the first time I heard the word. We are taking about the exploration of caves as Webster coins it.
Virginia is blessed with some of the finest large caves or caverns anywhere to be found on the East Coast. There are Luray, Shenandoah, Skyline, Grand, Natural Bridge, Gap, Endless Caverns and our own Dixie Caverns just down the road. But these are all what we call commercial caverns, which offer escorted grand adventures in the "well-lit" commercialized wild. I personally don't consider these to truly be "wild adventures."
Spelunking is caving in the wild. It is the kind of caving that results in you getting wet and muddied, but will generally leave your wallet intact. It's fun, wet, cool, adventurous, scenic and, if you select the right destination, it can be very safe.
"Sounds too perfect," you say "what's the down-side?" You're correct, there is a bit of a downside. Spelunking is a much smaller niche than hiking or kayaking. Because of that, finding opportunities and destinations can take a little extra work. But remember — we are talking about the perfect hot weather getaway here, so what's a little extra work?
So, if you are interested in getting down and dirty, let's look at three options on how to get started.
One option is to contact a self-contained wilderness program or camp that includes spelunking on their list of activities. You can find them by searching online for either "spelunking programs near me" or "wilderness camps." The closest one that I am familiar with would be Wilderness Adventure at Eagle Landing, which is located just north of New Castle.
A second, and generally less expensive option, is to contact and get involved with a local grotto. Grottos are clubs that encourage and promote the study and science of speleology to promote the preservation, conservation and exploration of caves. If you happen to be a Virginia Tech alum, one of the best grottos around is the VPI Cave Club. There is also a local option called the Blue Ridge Grotto that can be found at www.blueridgegrotto.org.
A third option is simply to know someone: some old wild nature loon who can direct you on where to go and what to expect — someone like me.
The perfect destination for your spelunking excursion, even if you are a first-timer is The Sinks of Gandy, located just west of and below Spruce Knob, the highest peak in West Virginia. The Sinks is about a three-hour drive from Rocky Mount, which is not bad for the perfect summer adventure. If you do a search on Google Maps, you can visualize how Gandy Creek meanders off the mountain into a large cow pasture, then simply disappears, only to reappear after about a half-mile.
Next week, I will take you along on my trip to this stunning place and share one of the craziest wild adventure stories of my life. I will take you underground with me wading knee-deep in the ice cold waters of Gandy Creek and into one of the finest caves of our region.
Take a sneak peak by going to wvexplorer.com/attractions/natural-wonders/sinks-of-gandy and reading a bit on the history of The Sinks. But don't miss next week's adventure — we are about to get really wild. Until then, stay cool, dang it.
Catch the latest in Opinion
Get opinion pieces, letters and editorials sent directly to your inbox weekly!