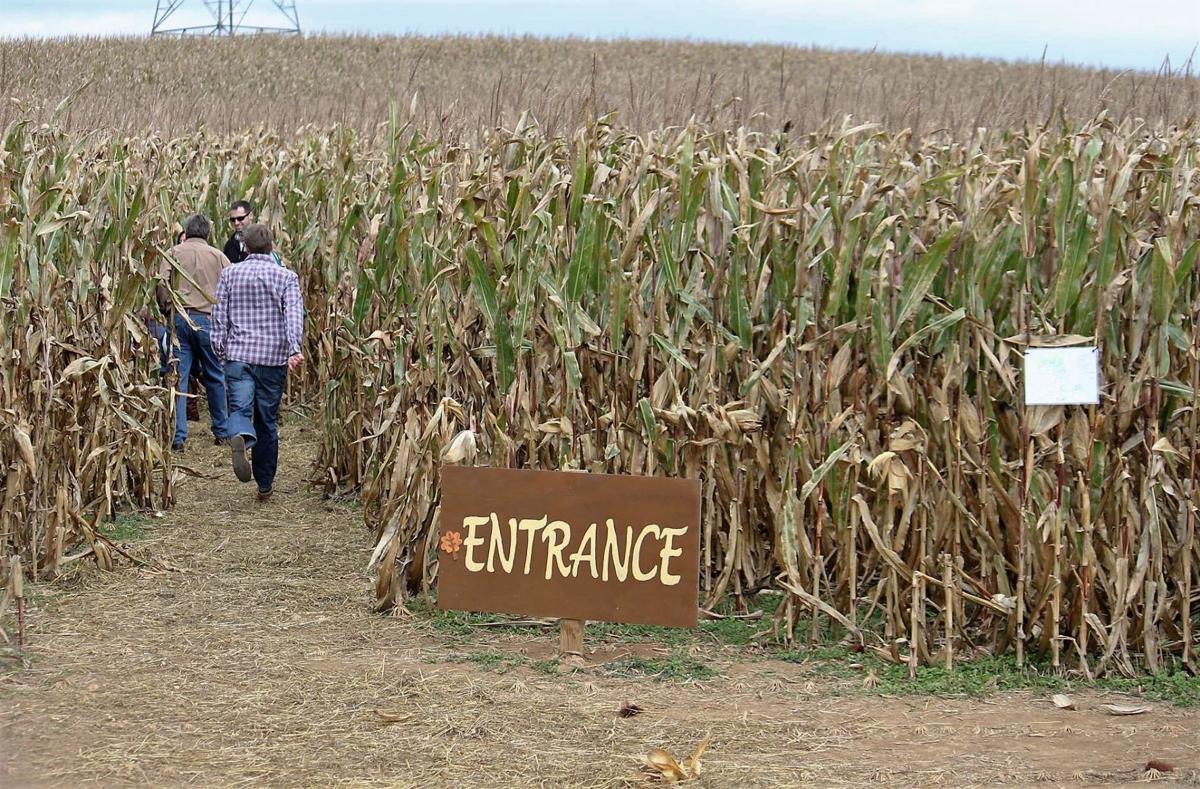 With the early blast of fall weather this weekend, there will inevitably be an increased focus on outdoor activities. Unfortunately, many of our traditional fall festivals have been sidelined by COVID-19 concerns. This will undoubtedly force families to search out and find, or even create, unique and fun fall activities for their exuberant gang of youngsters.
With this in mind, I thought I would lend a few ideas to your list of fall family fun destinations.
We'll begin with the obvious option — that fall-weather hike. Keep in mind that you may be using this hike to substitute for one of those festivals that have been canceled, so just a hike by itself may not be quite adequate. I would consider a hiking destination that is enhanced with additional fun features the entire family would enjoy.
Throwing in a picnic is a nice start, but you need something that the kids will enjoy interacting with, like animals. There are two local options that come to mind that combine a scenic brisk hike with picnic facilities and lots of animals to enjoy.
One would be hiking the Star Trail in Roanoke up to the summit of Mill Mountain. This is a moderately difficult and relatively short trail of just under 2 miles. At the summit, visitors will find stunning views, lovely picnic spots and Mill Mountain Zoo. Be sure to carry along a camera on this one. Mill Mountain is also renowned for harboring fall migratory birds, like the warbler.
The other I won't need to go into too much detail since I featured it in last week's column, but the Heritage Trail at Booker T. Washington National Monument simply screams out fall family fun. It features clean picnic spots and plenty of animals for the kids to interact with.
For an excursion that's a bit more adventurous and unique, you may want to set your sights on an equestrian center. There is no better time of the year to enjoy a trail ride than fall, and you'll be creating a lifetime memory for your kids. We are fortunate to have a number of fine stables locally with various programs available. Just Google "trail riding near me" and check out all that these farms have to offer.
Now just because there is a chill in the air is no reason to stop considering fun on the water. The No. 1 fall activity each year is a drive on the Blue Ridge Parkway to see the colors of the changing leaves. It is always a breathtaking ride, but I would much rather slip on a light jacket, pack a goodies basket, make a jug of hot chocolate, rent a boat at Smith Mountain Lake and enjoy the colorful fall display from the water. The additional benefit here is that the discounted seasonal rates will be in effect. The kids will love it!
If your family is anything like mine, you can never go wrong by incorporating great food into your fall family plans. This is especially true if you can find a family restaurant in a scenic country location. There are two locations nearby that make for perfect fall getaways for the hungry family.
The first is The Homeplace Restaurant in Catawba. The Homeplace has been a traditional stop for hikers on the nearby Appalachian Trail, as well as a large number of faithful admirers throughout the Roanoke Valley. Great family food, a charming country atmosphere and a wealth of scenic hiking trails close by make this an ideal fall destination. The Homeplace has limited its service to takeout only due to the COVID-19 pandemic, but has recently announced on its website they are working on plans to return to full service soon, so keep checking.
If you travel on past The Homeplace on Virginia 311 and head on to the small town of Paint Bank, you will find the second highly recommended family restaurant. In the quaint Paint Bank General Store is the historic Swinging Bridge Restaurant. If you have never experienced a visit to this charming spot you are missing out on a fabulous memory-making experience for the whole family.
The scenic drive through the mountains around New Castle alone is worth the price of admission. This small town, the general store and the restaurant are oozing with charm and hospitality. The family will want to spend the whole day there —simply a must-visit in the fall.
Finally there are those fabulous farm visits. Our region is blessed with a plethora of fun family farm activities to choose from each year. We have pumpkin patch farms, apple orchard farms and fall festival farms all across Franklin, Floyd, Bedford and Roanoke counties.
My family has a special endearment to Jeter Farm off U.S. 460, just north of Roanoke in Bonsack. Beginning Sept. 26 through Nov. 1, families can enjoy hayrides, a large corn maze, hay slides, a large pumpkin patch and a delightful barnyard zoo. Adults always enjoy the country store stocked with locally made crafts and Virginia produce. This is also a bucket list option for any family looking for a fun fall afternoon.
So best of luck on your fall family fun adventures. Remember to drop me a line and let me know of your personal discoveries at catkincreek@live.com.
Catch the latest in Opinion
Get opinion pieces, letters and editorials sent directly to your inbox weekly!