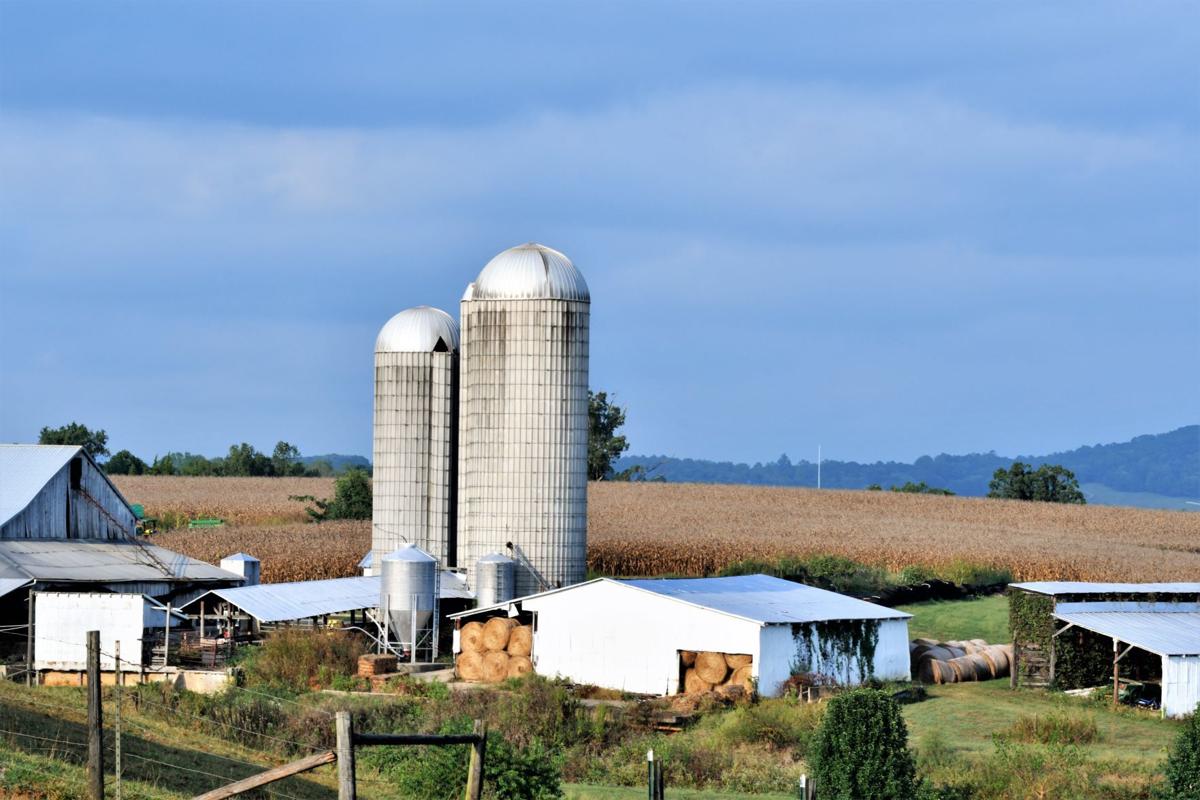 In last week's article, I mentioned some of the signs of fall's arrival. I noticed that I was negligent in not mentioning one of the most popular county events that ushers in the season each year. This week, it's once again time for our ever-popular, fun-filled Franklin County Agricultural Fair, and I can't wait. To quote the fair website, "the concept of agricultural fairs originated in farming communities as an opportunity for folks to come together for fellowship and a celebration of the fruits of labor and bountiful harvests."
I felt it would be more than appropriate to take the time here to do just that, to celebrate the labor and dedication of our local farm community. But I have been struggling for nearly a week now trying to decide exactly how to do that in a short article like this.
My first thought was to cover a "day in the Life" of a local county farmer. To go out and truly experience firsthand the labor and dedication that exemplifies their important work. I am friends with several farmers nearby, and was told that I would be welcome to come out and write my article. I was also told that I should get up by 3 a.m., get to the farm around 4 a.m., bring plenty of fluids to drink and plan on being there until just after dark.
And … that's when I began to think about another angle for an article.
Are you kidding me? Working 9 to 5 wears me out, and I don't even have to milk anything. But this is the labor of farming that we all acknowledge and admire. I know I couldn't do it. But I can write about it because it's objective; it is the fact of what farming demands. And I get that.
What's much harder to get, however, is the dedication of farmers, because it is much more subjective in nature. If this was a job, most of us would have quit long ago — I know I would have. But to our local farmers it is not a job. It's what they do. It's what their fathers did, and their fathers before them. It's a life, not a job, and for nearly all of them, they would not want anything else. I don't fully understand this; I may never understand this. But I can surely appreciate it and celebrate it.
This dedication has been under attack for a number of years now by a farming industry undergoing massive change. Each year the farms get fewer and larger. This is the age of corporate farming. Prices offered to local farmers for their goods now fluctuate greatly and often in a downward direction. The most important concerns of the day for local farmers used to be their crops or cattle; now it tends to be more about buyers and bankers. I worry for them.
Just the other night I spoke at length with a dear friend who has been in farming all his adult life. I attempted to get him to openly "bleed" for me. To go into detail about how bad or bleak things were. I selfishly wanted some red meat for my article.
I could sense in the tired tone of his voice that he was tempted to do just that. But then he paused. He took a deep breath and then showed me the true character of our local farmers, and what this dedication is all about.
He said, "You know, Joe, I am honestly truly blessed. Yes things are hard, but I look around, I look at my family, my grown kids … I have been truly blessed." He added, "Don't worry about us, we'll find a way. If you think about us, just say a prayer once in a while."
Yes, our local farmers provide labor; hard, difficult labor. Yes, they exude a dedication to their way of life that isn't easy to understand or even fathom. But what is most impressive is this character of heart. That is worth our celebration this week and every week.
So this weekend bring the whole family out to the agricultural fair. Enjoy the tractor displays, the great food, the rides and entertainment. But take time to meet and talk with our local farmers. Tell them how much you appreciate them. As the fair's website says, "let's come together this year for fellowship and a celebration of the fruits of labor and bountiful harvests."
While you're there, stop by and say hi to us at The Franklin News-Post table. I would love to hear your idea for my next article.