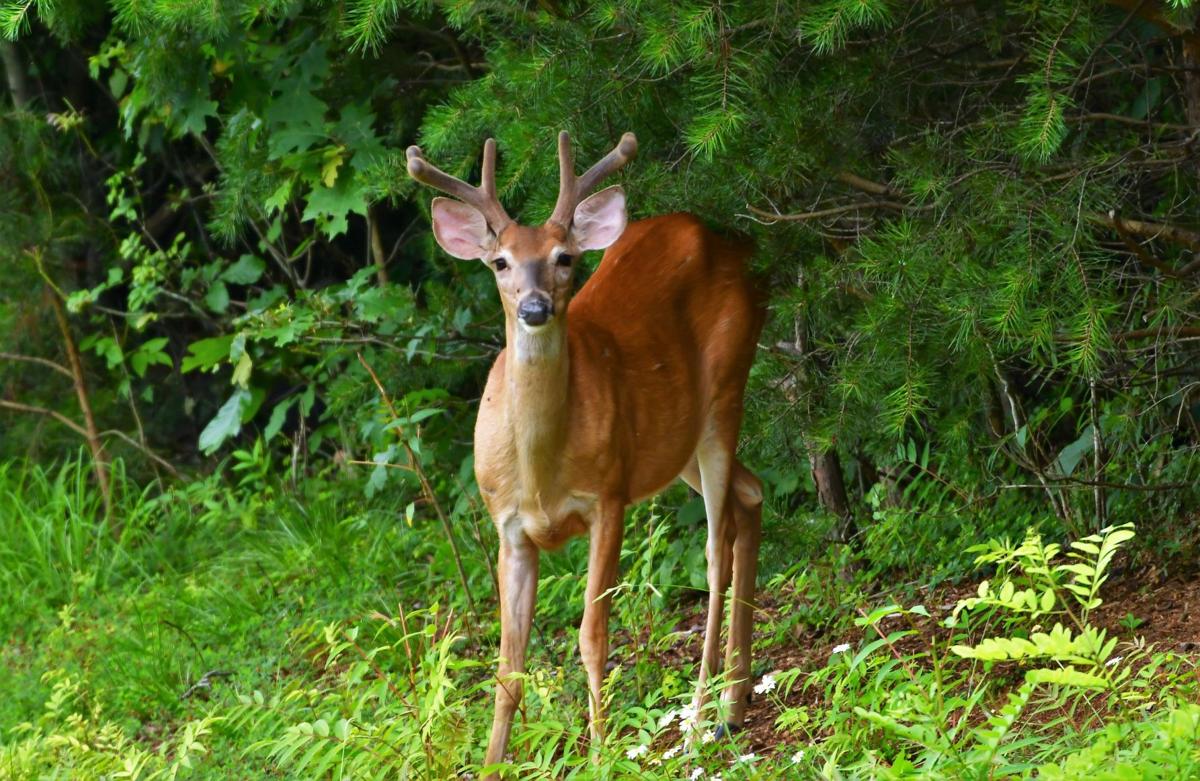 By now you know that when it comes to outdoor destinations I have a penchant, if not a fixation, for what I call "hidden gems." I've never been big on fighting large crowds when my intent is to relax and commune with nature. No matter what the recreation — hiking, biking, fishing or paddling — I prefer a place that reserves a good degree of solitude.
It seems these places that I call hidden gems have an interesting dichotomous identity about them. People tend to either love and frequent them, or they have never heard of them at all. There is very little middle ground to speak of.
It may surprise some of my readers, then, when I say I see many hidden gem qualities in the Smith Mountain Lake Community Park. I know what you're thinking — how can anything at Smith Mountain Lake be coined as "hidden."
I see this park as a hidden gem for a number of reasons. For one thing, it is physically located off the beaten path. It does not, thankfully, have a drive-by visibility to the general public.
Because of this, the numbers of visitors to this park tend to be smaller than you might expect. Even in the summer months when its visitation peaks, it is still comfortably serene for a lake destination.
The park opened back in 2007, and after 13 years I am still quite shocked at the number of local residents who have never visited. Just this past week, I was giving advice to a lake resident who was inquiring about a nice safe place for their kids to fish. The very first place I recommended was the park, to which I was asked how to get there.
I realize some may argue with my tag on the SML park as hidden, but I won't find anyone who takes issue with me calling it a gem. I seldom use the term pristine when I write about community or state parks, but this one embodies that term.
No matter what season or time of the year I visit this spot have I never found it in any condition other than immaculate. Even the hiking trails, which are generally the first thing overlooked by maintenance crews, are always in tip-top shape.
When you travel to the park you drive through several upscale lake communities. You drive by many homes that have beautifully manicured lawns and landscapes. Then as you enter Smith Mountain Lake Community Park there seems to be no visible difference in the condition and care of this property to those neighboring it. It is simply that nice.
On the state's tourism website, Virginia.org, the first amenity mentioned about this park is "family friendly." I can't imagine using a better, more deserving descriptor than that. Everything about this park and its amenities was clearly designed with the family in mind.
You will find a clean, safe and expansive beach area. There is a large centrally located playground area. The 2 miles of wooded hiking trails are always well maintained and skirt the lake the entire way to give your family a fun and scenic adventure. But the showcase of the property has to be the Taj Mahal of fishing piers. This beautifully designed architectural work of art offers plenty of room for the fun family fishing experience as well as majestic views of the lake. All of the park's facilities are also designed to be handicap friendly.
For me, the nature lover, the park offers a wealth of wildlife to watch and photograph. Depending on what season you visit there will be a plethora of wild bird species to view. On my last visit several deer came out of the woods to welcome me and showed absolutely no fear as I approached them with camera in hand.
To enjoy a fun and scenic afternoon at beautiful Smith Mountain Lake, I can't think of a better spot to take the entire family. Don't miss this hidden gem.
If you want to visit the Smith Mountain Lake Community Park in the near future, please be advised that there are still some curtailed hours of operation and temporary safety rules due to COVID-19.
To get the latest updates and more about the features of this lovely park, you can go to Franklin County Parks and Recreation website at www.playfranklincounty.com.
Catch the latest in Opinion
Get opinion pieces, letters and editorials sent directly to your inbox weekly!