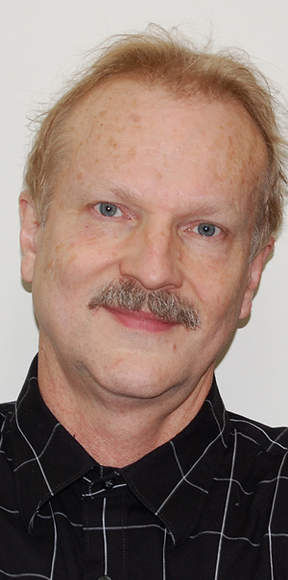 When I was young, I always thought my sister was our mother's favorite child, although she did her best to treat my brother and me the same, and usually did.
After I grew up I realized that, well, my sister was indeed my mother's favorite child, if you define "favorite" as having a very close bond. That bond between my sister and mother was solid, unconditional and totally comfortable.
They were friends and communicated often, even when my sister lived overseas.
But I was never jealous of their relationship. I had a great bond with my mother as well; it just wasn't as close as my sister's.
I learned as I got older that it's actually pretty normal for mothers and daughters to have such a close bond, especially if the daughter is also first-born, as my sister was.
I don't remember the two of them ever having a serious spat, although they probably did. Obviously, all mothers and daughters have disagreements, especially when the daughter is a teenager and wants to express a degree of independence.
They probably avoided any major conflicts, though, because my sister's bond with our mother was based on love and two other fundamentals: honesty and faith.
My sister's faith has never wavered, although she did convert to Catholicism because her late husband was a Catholic. I knew my mother, who was a Church of the Brethren minister, did not condone the switch, but she respected my sister's wishes, and it certainly did not change their relationship at all.
My sister always went out of her way to travel to West Virginia to hear our mother preach in the small country church we grew up in as often as possible. I'm sorry to say I didn't, and I'll always regret it.
My sister also maintained a close relationship, also based in faith, with other relatives and church members. Again, I'm sorry to say I didn't.
As far as I know, they were also always honest with each other. Oh, my sister may have avoided being completely honest at times to keep from hurting her feelings about something. And my mother did the same, but those were small things that really never mattered in the long run.
No, their honesty was a matter of mutual respect and trust. If you lie to someone, you have no respect for them. And if you lie, you lose trust, which is a vital part of any relationship.
Neither of them would have ever crossed that line.
I can say that I was almost always honest with my mother, other than leaving out some information when I was a teenager relating to guy things like smoking, chewing tobacco and drinking. Please remember, this was in West Virginia, and I certainly don't mean that in a detrimental way.
And, yes, I did sometimes keep things to myself to keep from hurting her feelings, although she sure never held back. My goodness, she embarrassed me quite a few times, but I would have never chastised her or thought ill of her for it.
My mother loved all of us, and we loved her, but anytime something happened that affected her, from a death in the family to her own illnesses, she immediately called my sister, and my brother and I would hear about it later.
That's simply because she knew she could completely count on my sister, and she was right. My sister was there in a heartbeat, ready to do whatever needed to be done.
Even when she was busy raising five kids of her own, taking care of her husband who was dying of cancer, and working and going to school, my sister would come when needed.
My brother and I would help, too, but the response time could be questionable.
On the other hand, if I faced any kind of crisis, both my mother, my sister, Aunt Ebb, Aunt Angum and Aunt Tham would be there in a flash.
Boy, I never fully appreciated that love and concern until those wonderful women, all siblings, were gone.
But my sister always appreciated it and treated them with the same love and respect that she showed our mother.
When my mother had Alzheimer's, my sister was there, with every tear that fell, with every memory that faded.
And when my mother and her sisters were dying, my sister was there, right by their side.
We sons love our mothers and other family members, but we just don't have the dedication, commitment, selflessness and pure grit that daughters often have.
My wife and her mother have such a bond, and I hope my daughters have that bond with their mothers (I know, my mother was not always proud of me).
My brother and I always sent our mother a Mother's Day card (he usually sent a giant one), and we often visited on Mother's Day.
But for my sister, every day was Mother's Day.
And that's the difference.