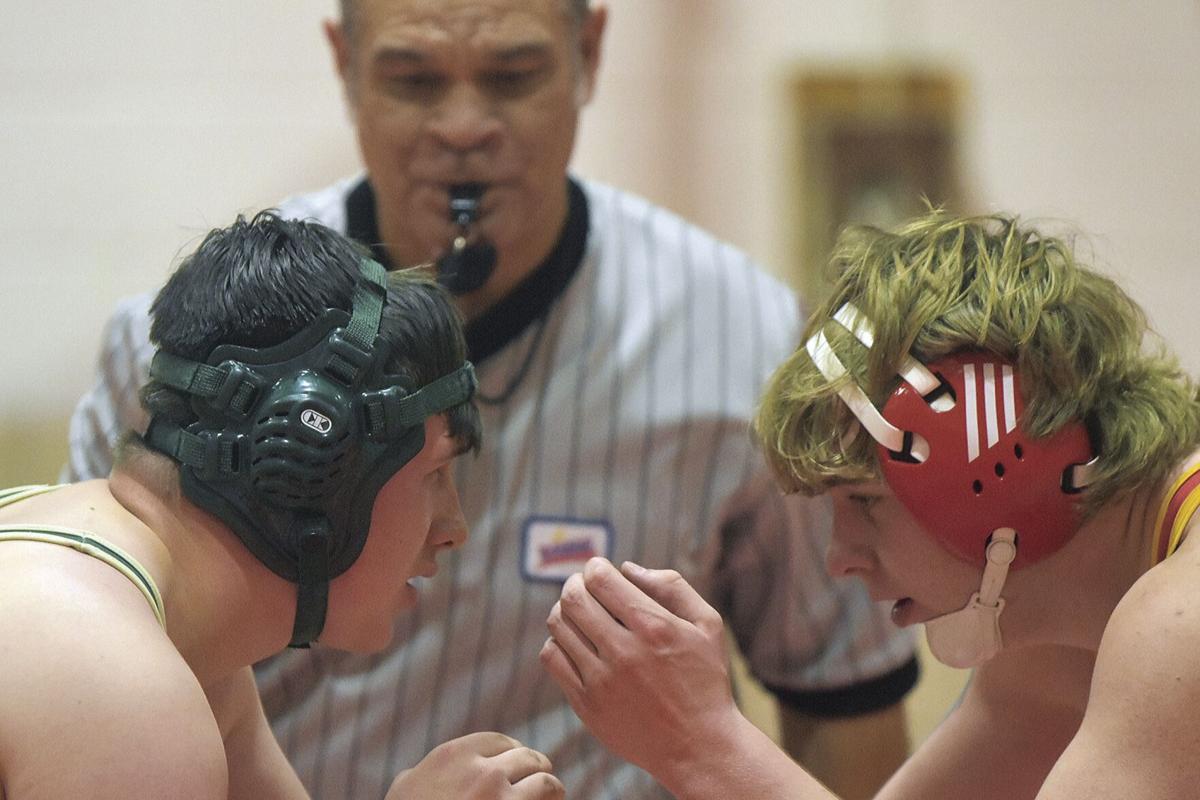 VIRGINIA BEACH—Class 6 Region A champion Landon Church, a Franklin County senior, has claimed runner-up accolades in the 220-pound weight class at the 2021 state wrestling tournament contested Sunday at the Virginia Beach Sports Center.
Church dropped an 8-2 decision to Abdullah Mohamed of Justice High School in the finals.
Justice is the former J.E.B. Stuart High School in Fairfax County.
En route to the title bout, Church pinned Jacob Alderman of Patriot in the quarterfinals, then he defeated Chur-Yong Mum of Langley by a 5-2 decision in the semifinals.
Alderman defeated Mum in the fifth-place bout by pin in 53 seconds.
Church joins a list of FCHS state runner-ups that includes Isreal Gilbert, Daniel Gearheart, three-time finalist Hunter Adams, a former signee at Liberty University, and Alveno Matthews, a former decorated two-sport athlete at Ferrum College who was a regional runner-up and a national tournament qualifier in wrestling for the Panthers.
Five former FCHS wrestlers have won state championships: Clifton Koger, Joe Callaway, J.J. Price, Bryan Jones and Taylor Horner, a former Virginia Tech signee.
Senior Shane Shepherd, the Region A runner-up at 126 pounds, placed sixth in his second consecutive state tournament appearance.
Shepherd won his quarterfinal-round bout by decision 8-1 over Diego Valencia of Centreville before falling in the semifinals to Carson Main of Riverbend by major decision 10-1.
Main lost in the finals by major decision 9-0 to Tristan Corbin of James W. Robinson.
Shepherd's chance to finish third was thwarted when he lost in the consolation semifinals to Jordan Villareal of John Champe by decision 6-0. Villareal placed third.
In the fifth-place bout, Shepherd lost to Mateo Hernadez of Hayfield by decision, 9-6.
Senior Owen Donald, the Region A runner-up at 285 pounds, lost each of his two bouts and was eliminated from the tournament.
In the quarterfinals, Donald was pinned in 1:19 by Joshua Mancia of Woodbridge.
In the consolation first-round, Donald lost by major decision 12-1 to Nicolas Zuniga of George C. Marshall.
Mancia defeated Zuniga by major decision 16-5 in the fifth-place bout.
"The coaches and I are extremely happy and proud of the way we wrestled (in the state tournament). We are honored to have taken over a program with a great foundation left by Coach (Justin) Smith and great kids who want to succeed in wrestling,'' first-year Eagles head coach David Ferguson said.