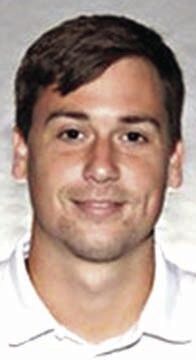 FERRUM - Matt Cureton, an assistant coach at Guilford (N.C.) College during last spring's campaign, has been hired as Ferrum College's new men's soccer coach.
Cureton replaces Felix Vu, who guided the Panthers during the past spring season to a berth in the Old Dominion Athletic Conference (ODAC) tournament.
The Panthers finished 4-3-1 in Vu's lone season as head coach. Their season-ending loss to Hampden-Sydney College was decided in a shootout after 90 minutes of regulation play and 20 minutes of overtime resulted in a 0-0 stalemate.
During the spring campaign, the Panthers did claim the program's 175th victory.
Ferrum Director of Athletic John Sutyak confirmed Cureton's hiring in a press release Wednesday.
Cureton is Ferrum's 11th head coach dating to 1988, its inaugural year of intercollegiate play.
The Quakers played for the league championship in Cureton's lone season on staff; they were defeated by the University of Lynchburg, 5-1, in the ODAC's title match.
Prior to his term at Guilford, Cureton, who hails from Waxhaw, N.C., served as an assistant coach at NCAA Division I Presbyterian (S.C.) College, which competes in the Big South Conference.
During his two seasons, the Blue Hose won their first Big South championship in 2017 and reached the title match of the post-season tournament in 2018 after finishing second in the league during regular-season play. That regular-season finish is a program best.
Cureton played for Lees-McRae (N.C.) College, starting 59 of 65 matches during a four-year career. He scored four goals and distributed 11 assists.
Cureton earned third-team all-league accolades in Conference Carolinas in 2013 and was an all-tournament team selection in 2014 and 2015.
Also in 2014 and 2015, Cureton garnered academic all-conference laurels.
Ferrum has home preseason scrimmages against Pikeville and Mary Baldwin scheduled for Sunday, Aug. 22 and Friday, Aug. 27.
The Panthers open their 2021 season Wednesday, Sept. 1 at Methodist (N.C.) University.
The college has scheduled an introductory press conference for Cureton on Tuesday at 1 p.m.