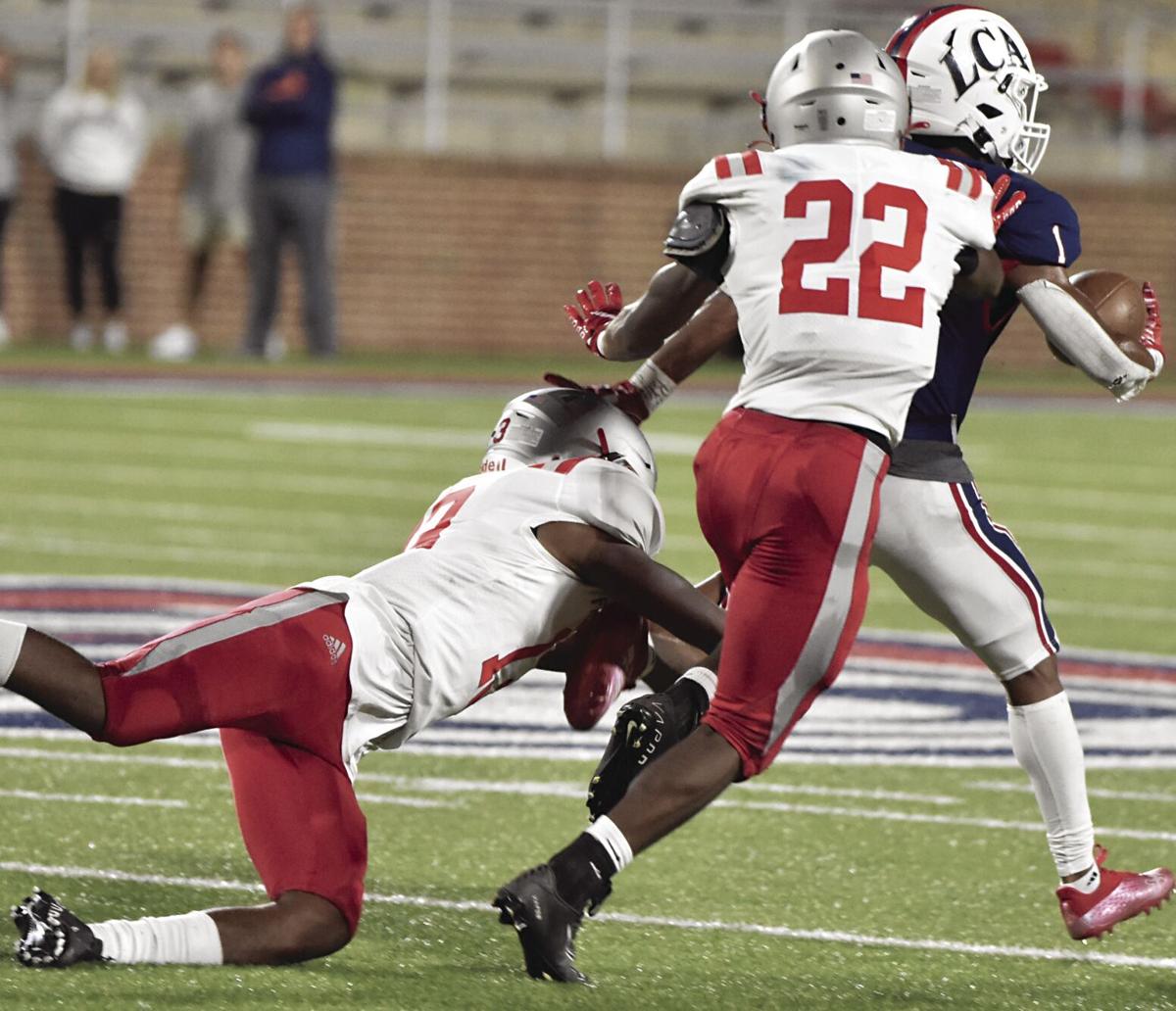 Players defined by the number 5 will be featured performers tonight as Franklin County plays its first home game since its season opener.
The Eagles (1-2), a week removed from tallying 48 points in their first victory of the fall campaign, face undefeated Hidden Valley (4-0) for homecoming at C.I. (Cy) Dillon Stadium-Fred M. Brown Memorial Field.
Junior running back Jahylen Lee scored five touchdowns and rushed for 257 yards in last week's 29-point triumph over Magna Vista, while Titans quarterback Sam Dragovich threw five TD passes in a 55-51 non-district shoot-out victory over Glenvar in a game that was not decided until the closing 1 1/2 minutes of play.
FCHS brings a two-game winning streak on homecoming into tonight's match-up and it is 4-1 in its last five homecoming games.
The contest is FCHS's 71st homecoming game.
The Eagles are 3-0 versus the Titans with wins in 2017 (28-21 in overtime at home), 2018 (41-7 on the road) and 2019 (31-14 at home). The Eagles have outscored the Titans 100-42 in the series.
FCHS's road win in the set was played on Friday the 13th and was its eighth win in 23 games played on that familiar day and date of a month.
The 2019 win was its 41st homecoming triumph.
After tonight, FCHS has one non-district regular-season match-up remaining—its rescheduled game against reigning Class 4 state champion Salem.
Eagles head coach J.R. Edwards patrolled the Titans' sidelines from 2004-2008 and steered them to a 31-23 record and a berth in the 2006 Division 3 state semifinals.
Lee's showing last week ranks fifth in single-game rushing in program history. It's his third 100-yard rushing game and his first 200-yard rushing contest.
Junior quarterback Eli Foutz needs 195 yards to move into the top 10 among career passers. His 15 career TD tosses ranks sixth.
Senior Jamerise Holland's fall 2021 debut performance against Liberty Christian Academy (LCA)—he caught four passes for 122 yards—ranks 11th in program history. His 56-yard fumble return for a TD in the win over Magna Vista ranks seventh.
FCHS has scored 99 points in three games. That ranks behind the 114 tallied during the spring campaign and the 120 netted by Billy Miles' 2002 squad, which won its first three games, achieved the program's first postseason berth and finished 9-2.