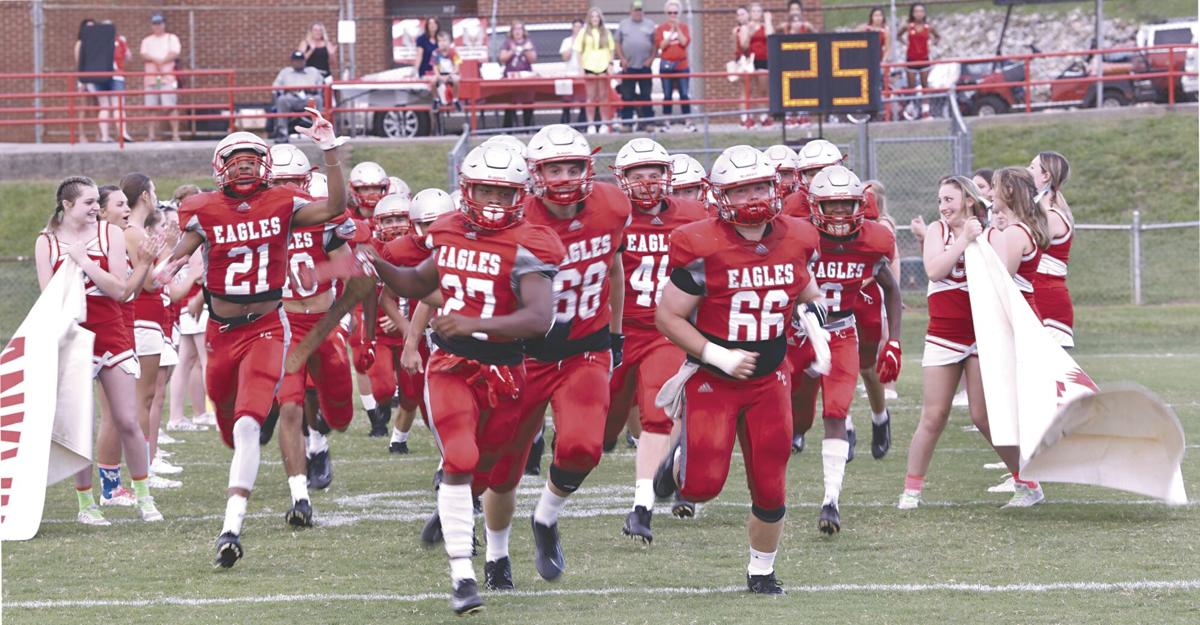 SALEM—Franklin County's non-district varsity football game against reigning Class 4 state champion Salem, scheduled for Friday, has been postponed.
No make-up date has been announced for the game scheduled to be contested at Salem Stadium-Willis White Field.
Thursday's junior varsity contest between the Eagles and the Spartans at C.I. (Cy) Dillon Stadium-Fred M. Brown Memorial Field was called off and a scheduled trip to the Bengal Clash Thursday for the FCHS and Benjamin Franklin Middle School cross country teams at the Smith River Sports Complex was canceled.
Also a home middle school volleyball match and a varsity golf dual match at Copper Cove Golf Club were not contested Thursday.
COVID-19 issues at Franklin County High School in particular and within the local school system are the cause for the schedule changes.
The Franklin News-Post was informed of the schedule changes in an email from the high school's athletic department at 1 p.m. Thursday afternoon. But it was first learned that schedule adjustments could be forthcoming on Wednesday.
FCHS (0-1) was coming off a 42-25 season-opening loss to Class 3 Bassett in its home stadium last Friday night.
With Friday's postponement, the Eagles' next scheduled game is Friday, Sept. 10 in Lynchburg against Liberty Christian Academy.
FCHS open week follows its home, non-district, homecoming game against Hidden Valley on Friday, Oct. 1. But the Salem game cannot be played on that date because the Spartans are scheduled to host River Ridge District rival Christiansburg.
Salem's open date is Friday, Oct. 15, but FCHS is scheduled to entertain Blue Ridge District foe William Byrd that evening.
The Eagles junior varsity squad has had each of its first two games postponed—they last played a preseason game against E.C. Glass on Thursday, Aug. 19 on the road and hosted a scrimmage game against Appomattox County a week before that contest.
The FCHS and BFMS cross country teams now are scheduled to open their seasons Saturday, Sept. 11 in the Knights Crossing at Green Hill Park Roanoke County.
Practices and competitions at the high school and middle school are expected to resume Tuesday (Sept. 7).