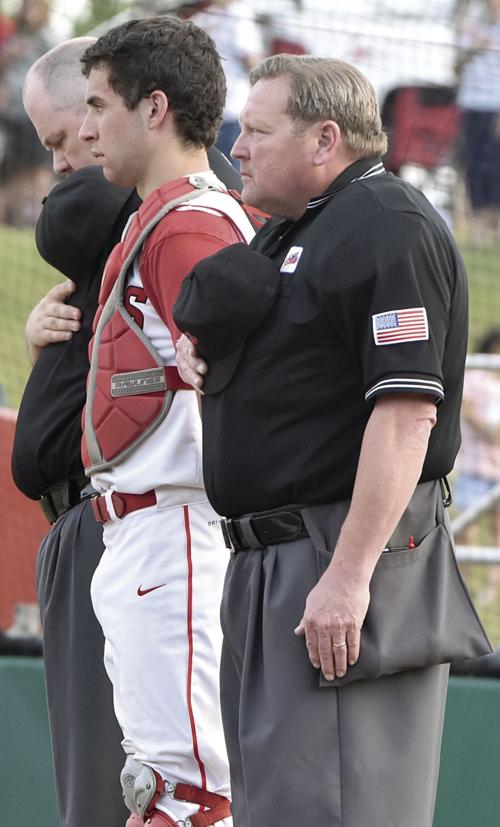 CHESTERFIELD—Franklin County's baseball team takes a nine-game winning streak into its Class 6 Region A quarterfinal-round contest today against a familiar foe.
The opponent: Cosby's Titans.
The Eagles (11-1), who won nine of 10 games against Blue Ridge District opposition en route to claiming the championship in their first year in the league, have faced the Titans (11-1) in past regular-season campaigns and in postseason match-ups.
The last time the two teams squared off was in the Class 6 Region B semifinals in 2018 with a berth in the state tournament resting in the balance. Cosby was victorious, 2-1.
Cosby is the No. 2 seed from the West and FCHS is the No. 3 seed from the West.
Three regional tournament games were scheduled to be contested Thursday afternoon: No. 1 East seed Grassfield vs. No. 4 East seed Landstown; No. 2 East seed Ocean Lakes vs. No. 3 East seed Western Branch; and No. 1 West seed Thomas Dale vs. No. 5 East seed Floyd Kellam.
If the Eagles defeat the Titans, they would face the Thomas Dale-Floyd Kellam winner in the semifinals next week.
For FCHS to play its semifinal at home, the Eagles must win and Floyd Kellam must win.
If the Eagles qualify for the region championship game, that contest would be played at W.W. Naff Jr. Field if Landstown is the opponent.
Only the region champion qualifies for the state tournament this year.
Cosby brings an eight-game winning streak into today's contest.
Cosby's top performers are Caleb Grizzard, a pitcher/outfielder, Everett Vaughn, a pitcher, Brayden Simpson, an infielder and Ben Costin, a pitcher.
Grizzard has committed to Old Dominion University, which lost in the finals of the Columbia (S.C.) Regional of the NCAA Division I baseball tournament to the University of Virginia.
Vaughn and Simpson each has committed to High Point (N.C.) University and Costin has committed to Presbyterian (S.C.).
FCHS outfielder Michael Williams is a Radford University signee, while infielder Jared Wright (Hood (Md.) College) and pitcher John-Michael Holley (Averett University) plan to play for NCAA Division III schools.