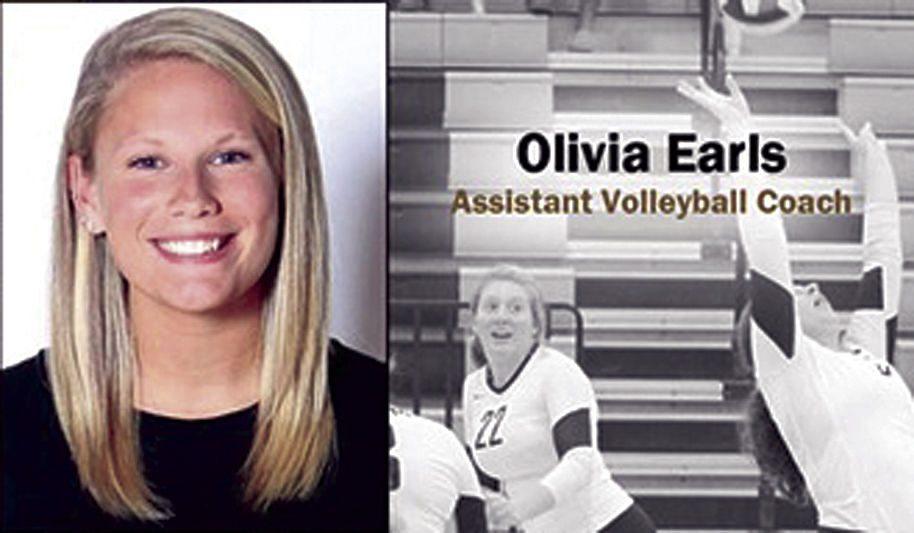 FERRUM — Olivia Earls, a former standout player at Old Dominion Athletic Conference (ODAC) rival Roanoke College, has been hired as an assistant volleyball coach at Ferrum College.
Director of Athletics John Sutyak confirmed Earls' hiring in a prepared statement released Wednesday.
"I am excited to have someone of Olivia's caliber join our program, Ferrum College head volleyball coach Ruthanne Duffy said in the statement. "Her background and strong ties locally in Virginia will help us tremendously as we continue to build our team.
"I look forward to collaborating with Olivia and sharing her passion and work ethic with our program."
Earls spent the past two years with the women's volleyball program as a graduate assistant coach at the University of Charleston (W.Va.) She assisted the program with technical, non-technical and administrative duties as well as practice plans and game-day preparation.
Also, Earls played an integral role in Charleston's recruiting efforts, working with high school students, junior college and four-year transfers and their families.
Earls was a four-year varsity player for Roanoke from 2014-17 and served as team captain her senior year.
She served two years as head coach for the 17 Regional and 18 American Vantage volleyball team from 2019-20, a year (2017) as head coach for 17 open at Roanoke United and a year (2016) as assistant coach for 16 club at Roanoke United
Earls earned her bachelor's in health and physical education in December 2017 from Roanoke and her master's in strategic leadership two years later.
Be the first to know
Get local news delivered to your inbox!