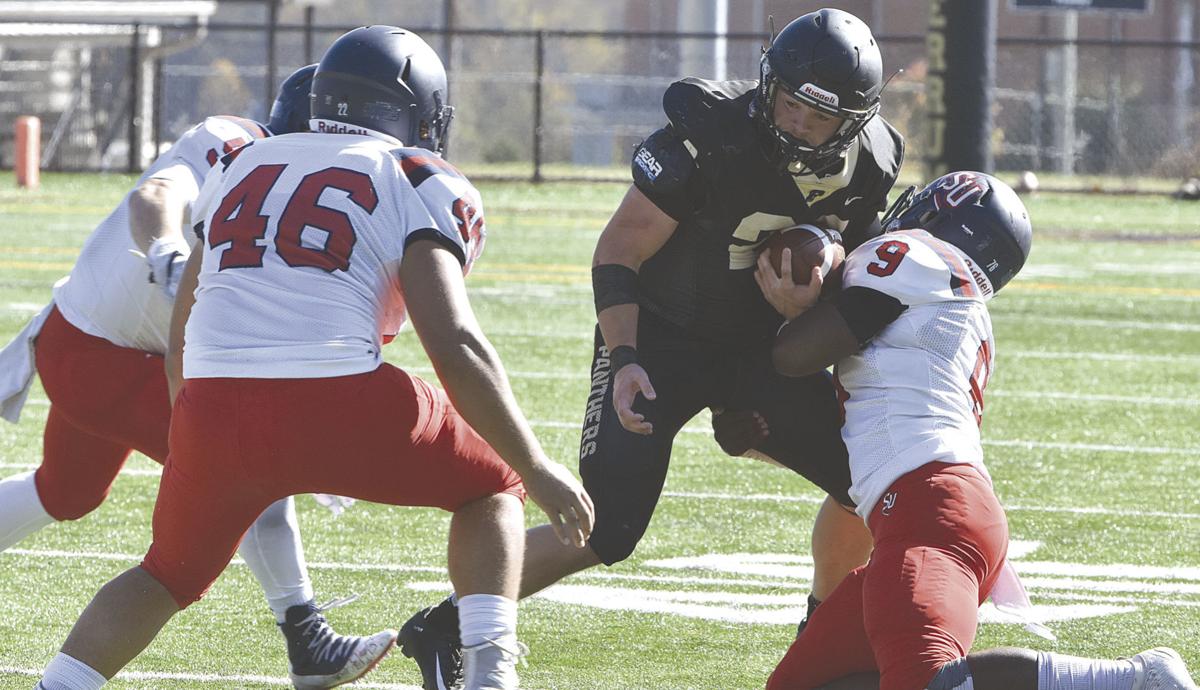 FOREST — The Old Dominion Athletic Conference (ODAC) has been in discussions throughout the COVID-19 pandemic regarding its impact on conference collegiate athletics operations.
As the fall 2020 campaign approaches, the conference remains committed to a return to athletic competition.
The ODAC leadership has met regularly over the past several months to provide a framework for a return to fall competition with its primary focus on the health and well-being of ODAC campus communities, student-athletes, coaches, administrators, and visitors.
In addition to regular meetings with campus leadership, conference efforts have included the formation of a health and safety working group.
This group, made up of member athletics directors and athletic trainers, has developed a set of guidelines for member institutions to use as they prepare for a resumption of athletic activity in the fall.
The guidelines will be reviewed on a regular basis as national, regional, state and NCAA recommendations are updated.
The return to competition timeline has been an issue addressed by the working group and additional committees.
All ODAC members have agreed to a consistent start date for all regular season play, establishing Friday, September 11, 2020 as the first allowable date of competition for all fall sports.
This adjustment allows member institutions adequate time to welcome student-athletes to campus and properly re-socialize with a focus on a safe return to competition.
Teams are free to schedule non-conference competition on an institutional basis when open dates are available in their schedules.
The league has made several other changes to current scheduling policies including a modification to round-robin competition in men's and women's soccer.
The league will continue to evaluate adjustments to established schedules to better provide student-athletes with a safe, competitive, and meaningful athletic experience.
Further announcements regarding ODAC athletics for 2020-21 will be released in the weeks ahead.
NOTES: Ferrum College, which begins its third year of ODAC play in the fall, has announced several schedule changes in accordance with the conference's plans for the upcoming campaign
Ferrum's football opener Sept. 5 at Averett University has been postponed and the two institutions are working on an agreeable reschedule date.
In all likelihood, the Panthers will open with Greensboro (N.C.) College for the second year in a row.
That contest is scheduled for Saturday, Sept. 12. at W.B. Adams Stadium and marks Cleive Adams' debut as Ferrum's head coach.
Multiple non-conference matches in field hockey, men's and women's soccer and volleyball are impacted, as is one event each for men's and women's cross country and women's golf.
To accommodate round-robin play in men's soccer, Ferrum must add matches against Washington and Lee University, University of Lynchburg and Randolph College.
To accommodate round-robin play in women's soccer, Ferrum must add matches against Lynchburg, Guilford (North Carolina) College, Shenandoah University and Sweet Briar College.
The ODAC already conducts round-robin play in field hockey and volleyball.
"These adjustments to our fall sport schedules will be helpful as we plan to bring our students back safely and acclimate our student-athletes for the upcoming season," Director of Athletics John Sutyak said in a prepared statement.
"As a league and institution, we are committed to providing the safest environment possible for our student-athletes,'' Sutyak said.
"The COVID-19 pandemic has created a very fluid situation for college athletics and we will continue to monitor this situation and update our community as more information becomes available," Sutyak said.
Preseason report dates for fall sports have been adjusted too.
Report dates are as follows:
Monday, August 10 — football.
Friday, August 14 — field hockey, men's and women's soccer, volleyball.
Wednesday, August 19 — cheerleading, men's and women's cross country, equestrian, men's and women's golf.
Information taken from releases prepared by the Old Dominion Athletic Conference (ODAC) and Ferrum College.
Also, The Franklin News-Post provided information.
Be the first to know
Get local news delivered to your inbox!