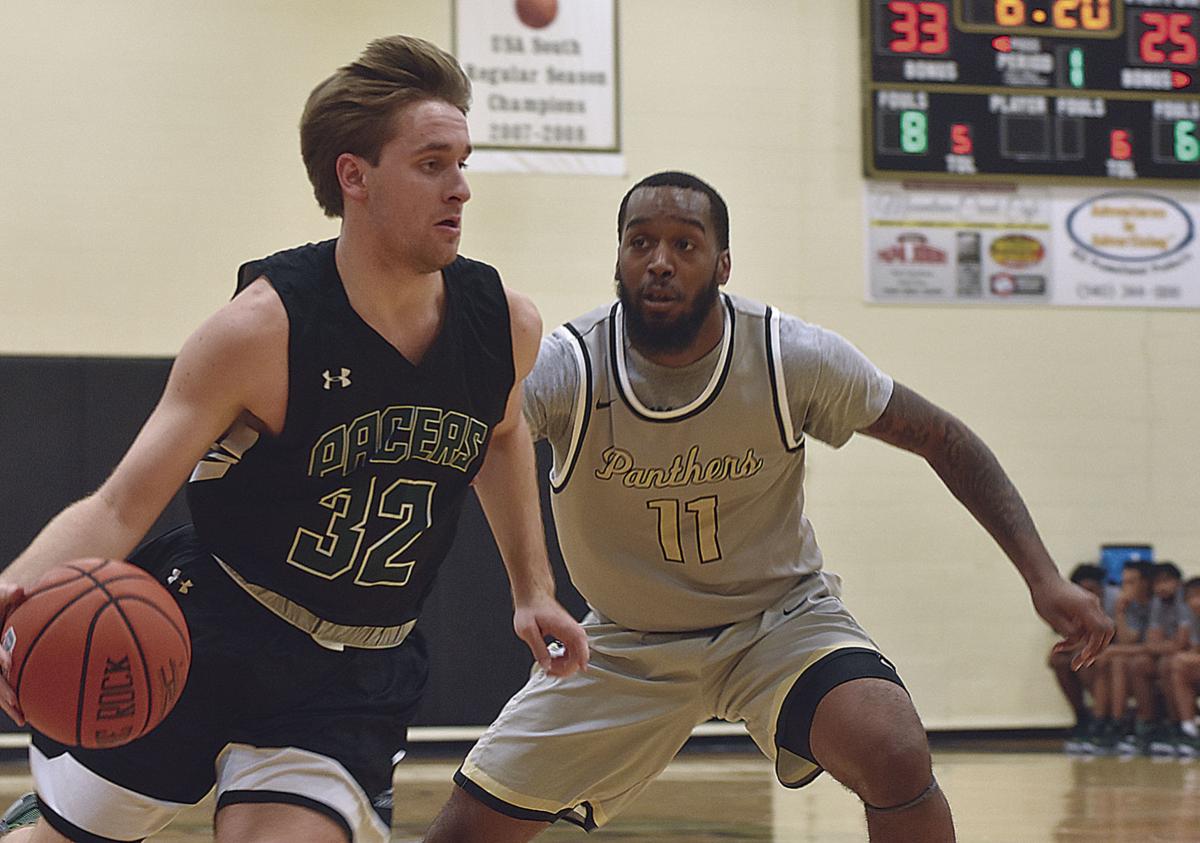 GREENSBORO, N.C. — Paced by a pair of 40-plus points halves Wednesday, Greensboro (North Carolina) College bested Ferrum College by 22 points, 85-63, in a non-conference men's basketball match-up at Hanes Gymnasium.
The Pride (2-1) converted 53.6 percent (30 of 56) of its shots from the field and limited the Panthers (1-2) to a 26 of 72 showing, a 36.1 percent clip.
Keyford Langley netted all of his 12 points in the first half and Justin Minnis tallied all of his game-best 14 points after halftime on a 4 of 6 shooting display to pace the Pride.
Langley scored all of his points by swishing four 3-point field goals, three of which he made in the first half.
Greensboro built a 16-point, 30-14, edge in the opening half on the strength of a 16-2 scoring surge and the Pride expanded its advantage to 21, 44-23, at the end of the initial stanza courtesy of a 20-9 run.
The Pride led by as many as 29 points in the second half.
Minnis grabbed two rebounds and passed out two assists, while Langley pulled down three rebounds.
Also, Michael Phifer and Keyshawn Dorsey each totaled 10 points and Phifer corraled six rebounds.
The Pride swished 16 attempts from the 3-point arc.
James Smith Jr., Brandon Reeves and Marcus Plair each scored 11 points to lead Ferrum, while Rashad Reed tallied 10.
Smith corraled six rebounds, Reeves claimed five and Plair had four.
Reeves scored nine of his points in the second half, and Reed hit two 3-pointers in the closing 20 minutes.
Greensboro won the rebounding battle by 11, 44-33, and held advantages in assists (19-5), points off turnovers (17-16), fast break points (11-8) and bench points (52-18) at game'e end.
Ferrum forced 23 turnovers, but committed 16.
The Panthers had 10 second-chance points to nine for the Pride and they held a 20-point edge in points-in-the-paint: 44-24.
Ferrum plays is fourth former USA South Athletic Conference foe in a row Saturday when the Panthers entertain Brevard (North Carolina) College in a non-conference matinee Saturday.
Tip off is 4 p.m. at William P. Swartz Gymnasium.