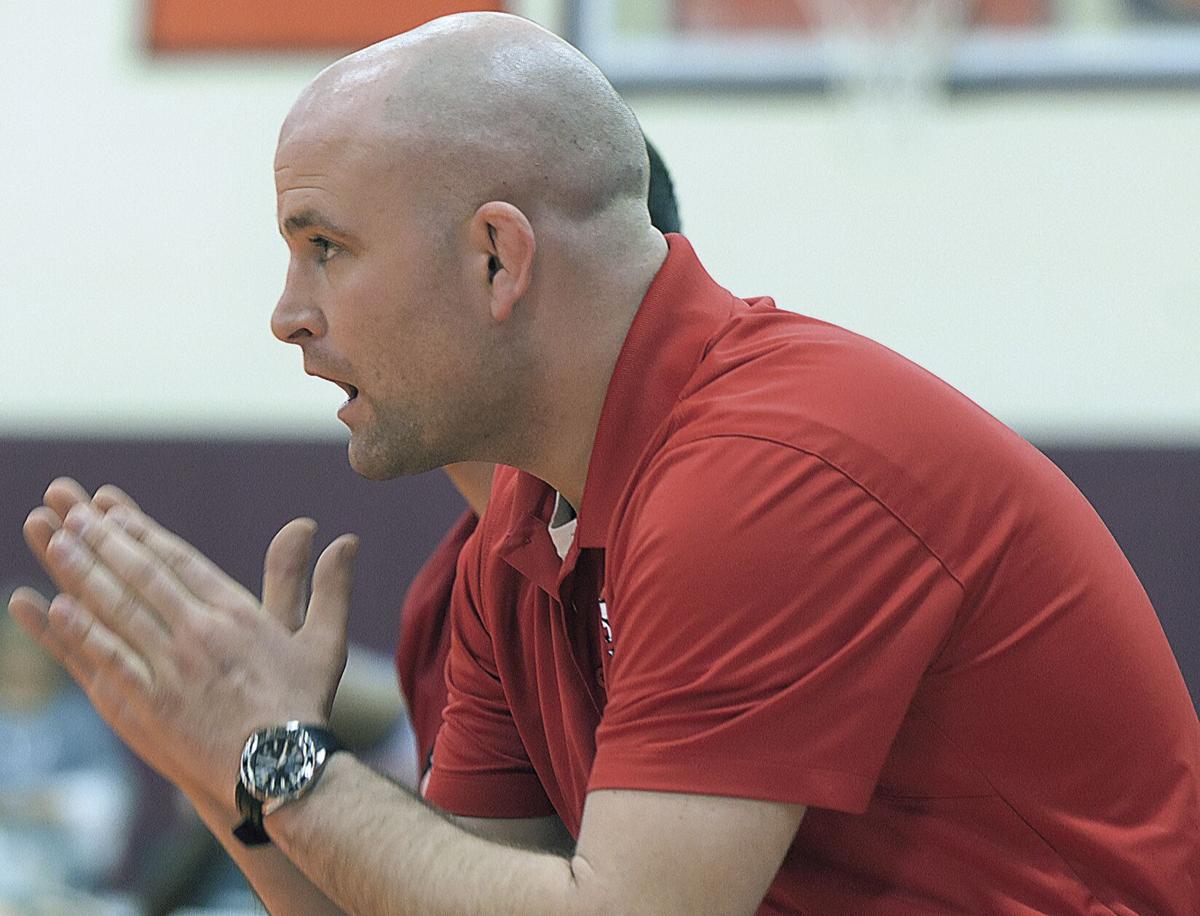 MARTINSVILLE—Justin Smith, a first-year head coach of a college program in its inaugural campaign on the mat, will head to Tennessee this weekend for a national wrestling tournament.
The Patrick Henry Community College (PHCC) wrestling coach has had several potential recruits in Virginia reach out asking him to go watch them compete.
Since Smith was announced in May as the coach of a newly formed wrestling team at PHCC, he's been getting friend requests on Facebook and about two or emails a day from wrestlers across the state who want to know more about the program.
Smith doesn't know how many recruits he has for the upcoming season, which is set to begin in January but his goal is a full roster with all 10 weight classes filled, plus one additional wrestler in each.
"That's my goal. And I'm not really going to stop once I get 20," Smith said by phone this week. "I think I'm going to keep recruiting until I have 40 because you never know."
Smith comes to PHCC from Franklin County High School, where he coached since 2017 and led the Eagles to the 2018 Piedmont District championship.
A former athlete of Smith's who attended PHCC and is still associated with the school is the one who initially called Smith about the school starting a wrestling program.
"He said, 'Hey Justin, this one of those thing that I think is going to happen in the next couple years. I think they're going to have a wrestling team. They're trying to ask me to do it but I keep referring them to you. Are you open to it?'" Smith said.
Coming from the local high school ranks gives Smith a good relationship with coaches in the Piedmont and Blue Ridge districts. He's also built a good friendship with Division I, II, and III college coaches across Virginia. He estimates he's talked with every Division II and Division III wrestling program in the state.
"All of them are very supportive of us, which is great," Smith said. "Not a lot of junior college athletics programs can say they have relationships with programs from the Division I to the club level, so we've got that all across the board."
The interest in the Patriots' new program grows daily, and Smith said it's no strange thing to get an email from a sophomore or junior in high school trying to learn more about PHCC.
The difficulty, though, lies in the unknown of what high schools will do about wrestling this year with COVID-19 cases continuing to rise across the country.
As of Wednesday, the Virginia High School League (VHSL) plans to have an abbreviated wrestling season beginning in December, but high schools have been non-committal about if they'll allow their teams to compete at all, especially with students not attending classes in person.
"We're trying to recruit these athletes and just see them compete," Smith said. "And if they have an abbreviated season, it's just difficult to see how that abbreviated season is going to transition into them possibly wanting to do long-term athletics at a two-year or four-year school.
"I thought the numbers were going to be a little bit higher with the interest level, but I think 2020 has changed everybody's perspective to is there even going to be an athletics program?
"And with all the restrictions and governor mandates and everything that kind of hindered what we used to do, it's made everybody kind of take a step back and evaluate, which I think is a good thing, but we're still making progress.
"The beauty of it is everyone is struggling with the same thing. So that's where I'm finding my optimism and my hope is that everybody is struggling with this, but our school has been very supportive."
Smith has found PHCC to be supportive of him and the new wrestling program, even with the difficulties that 2020 has brought. He said this will be the first school where he's coached that has a dedicated space on campus just for wrestling.
"The new job portion has been a blessing," Smith said. "For one, I've never had a school athletic director and a president that were so approachable and considerate and wanted to know what I needed and they got it done… It's nice to know that they're very aware of what student-athletes want and need.
"I'm the wrestling expert on campus, as (PHCC Athletic Director Brian Henderson) likes to say. And he's aware of everything. He's learning on the fly and I'm kind of educating him, but we're working together and there's no real resistance, which is great.
"I like having that positive energy. I think that's contagious for our athletes and coaches."
Even though he admits the growth is slower than he wants, locally the program is doing well and he's excited to see what 2021 brings.
"I'm looking forward to seeing our athletes continue to come into the room and get interested on campus in pursuing their associates or transferring with an associate's (degree) to a four-year school,'' Smith said.
Four Piedmont District schools, all of which have wrestling programs, are within PHCC's recruiting reach: Bassett and Magna Vista in Henry County, Martinsville and Patrick County. All have achieved degrees of success in the sport.
"...I'd like to see all of them send me wrestlers. It would mean a great deal to have their support and just have them in the (wrestling) room,'' Smith said.
Cara Cooper reports for the Martinsville Bulletin. The Franklin News-Post made additions to this story
Be the first to know
Get local news delivered to your inbox!