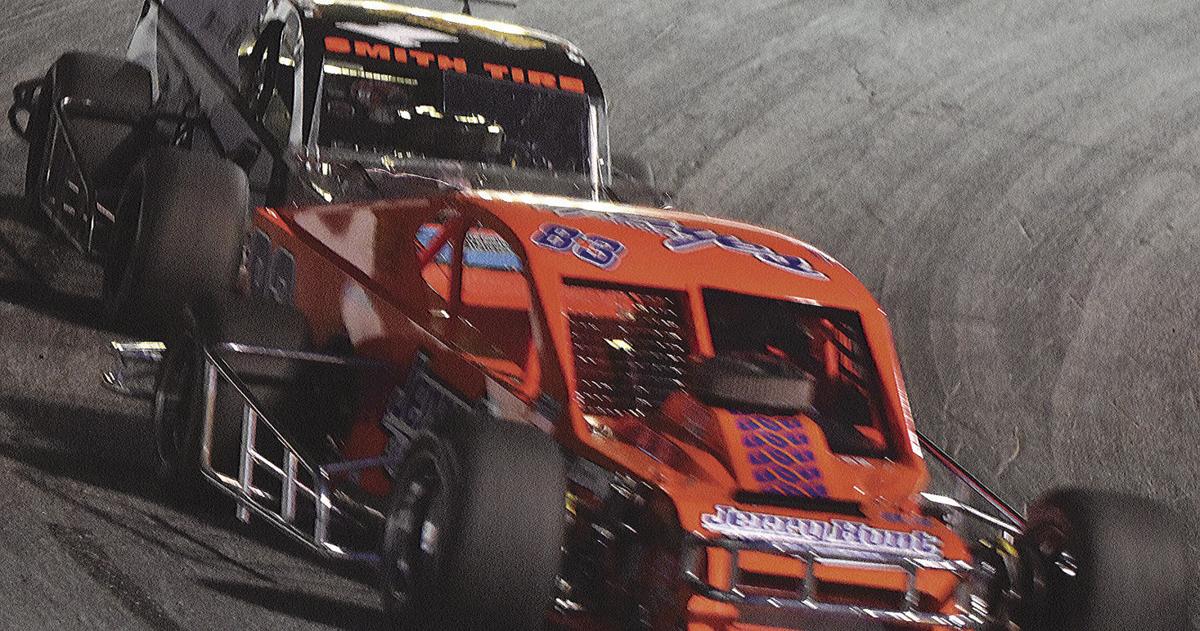 CALLAWAY — The drivers and cars from Bowman-Gray Stadium in Winston-Salem, N.C. are making their third appearance Saturday at Franklin County Speedway.
The green flag falls at 7 p.m.
Scheduled are twin 50-lap Modified races, twin 25-lap Street Stock events, 30 laps for the Chargers and the Mini Stocks, 20 laps for the Compacts and Stock 4 and a 25-lap Any Car show.
Because of the COVID-19 pandemic, racing at Bowman-Gray has been canceled for the 2020 season.
The previous races involving the stadium drivers and cars have drawn the best crowds of the season to the 3/8-mile Callaway bullring.
But, inclement weather has affected both of the previous races. In July, the card was delayed by rain, but it was completed before midnight. In August, the card was washed out after a 50-lap Modified feature and a 20-lap Sportsman race.
Danny Bohn, Brandon Ward and Tim Brown have won Modified races at FCS this season.
Two Monster Trucks shows are scheduled for Friday and Saturday, Sept. 18-19, and the annual Buster Carroll Memorial is slated for Saturday, Sept. 26.
Below is the results from Sunday night's race.
CHARGERS - 1. Jimmy Mullins, 2. Brittany Cockram, 3. Drew Bond, 4. Billy Keyes, 5. Kenny Daniel.
LATE MODEL - 1. Mike Looney, 2. Trevor Ward, 3. Kyle Dudley, 4. Chuck Lawson, 5. Bryan Reedy, 6. Ricky Gillespie, 7. Tyler Deetor, 8. Bobby Gillespie, 9. Wayne Corprew, 10. Wes Thomason. POLE AWARD: Trevor Ward.
LIMITED LATE MODEL - 1. Daryn Cockram, 2. Brian Sutphin, 3. Ryan Collins, 4. Andrew Amos, 5. Phillip Sisson, 6. Caleb Dyer, 7. Jimmy Mullins, 8. Wes Thomason, 9. Bobby Gillespie. POLE AWARD: Daryn Cockram.
STOCK 4 - 1. Gennaro Pulumbo, 2. Chad Burnopp. 3. Glen Collins, 4. Jay Quintrell, 5. Landon Augustine, 6. Keyshwn Claytor, 7. 7.Tom Hall, 8. Aaron Hall, 9. Donald Clay, 10. Ken Daniel.
MINI STOCK - 1. Scott Foley, 2. Tanner Young, 3. Josh Phillips, 4. David Duncan, 5. Jonathan Hall, 6. Jonathan Simacek, 7. Brittany Cockram, 8. Jamey Hartman.
ANY CAR - 1. Jon Morton, 2. Patrick Janney, 3. J.T. Goins.
CARS Tour event moves from South Boston to Florence
SOUTH BOSTON — South Boston Speedway officials announced this week that the Solid Rock Carriers CARS Tour event scheduled for Saturday, Sept. 19 will not be contested at the track.
CARS Tour officials said in a prepared statement that the race, The Aaron's 250, is moving to Florence (S.C.) Motor Speedway and will be staged on Saturday, Oct. 3.
Florence Motor Speedway is hosting the CARS Tour for the first time. The Super Late Models and the Late Model Stock Car series each is slated to race a 125-lap feature.
The move from South Boston to South Carolina is the result of the continuation of Phase III restrictions mandated by the Commonwealth of Virginia in its attempt to prevent the spread of the COVID-19 virus.
"Unfortunately, the (state's) restrictions make it impossible for us to hold the event. Like our fans, we were looking forward to seeing the competitors of the Solid Rock Carriers CARS Tour in action here at South Boston Speedway.'' said Cathy Rice, the track's general manager.
"The previous CARS Tour events here at South Boston Speedway have been exciting, and we were expecting that same level of excitement when the series was to return here (next Saturday)."
While the Sept. 19 Solid Rock Carriers CARS Tour event was the final event listed on the track's 2020 season schedule, officials said they have not given up on the possibility of being able to host one or more events before the arrival of cold winter weather.
"The weather in our region is good enough that we can look as far out as into the month of November in terms of possible opportunities to hold an event," Rice said.
"If the (state's) restrictions should become relaxed enough to make it feasible for us to hold one or more events this fall, we will look at that possibility."
Primland opens new outdoor gymnasium and fitness trail
MEADOWS OF DAN – Primland, the resort on 12,000 acres in Patrick County, has added another activity to its list of amenities with the opening of the Bootleggers Outdoor Gym nasium and Fitness Trail.
The outdoor trail, named in honor of the region's bootlegging history, spans more than 100 yards and is built into the landscape of the Blue Ridge Mountains.
The trail features eight workout stations, including yoga platforms, balance beams, pull-up bars and battle ropes, providing a wide open space for a workout.
The wood weights were hand-crafted by Timber Operations Manager Steve Nester, who grew up in the area and has worked at Primland for 40 years, using repurposed materials from the property.
The trail was designed by spa director and yoga instructor Dani Clement, along with assistant golf professional Chandler Marshall.
"The new fitness trail is another way to escape outside at Primland and take part in a healthy, memorable activity," said Steve Helms, Primland vice president.
"The combination of the serene setting and ample space to social distance has been well-received and appreciated by our guests."
The Bootleggers Outdoor Gym and Fitness Trail is one of the many activities and amenities available at Primland, which also offers fly fishing, shooting sporting clays, riding ATVs, golf, mountain biking, yoga, world-class spa, archery, water sports, horseback riding, guided hikes and star gazing.
Also, there is a wide array of lodging options, including golf course cottages, mountain homes and luxury tree houses.
Annual paddleboard race is September 19
MONETA — Smith Mountain Lake Community Park is hosting the eighth annual Smith Mountain Lake Stand Up Paddleboard race, Saturday September 19.
The race begins at 9: 30 a.m.
On-site registration starts at 8: 30 a.m.
Cost is $30 or $40 day of the race.
All pre-registered participants get a shirt.
All ages are eligible to compete in the race.
COVID-19 best practices will be maintained.
The running start begins on the sandy community park beach. Racers will paddle to and around a small island for a distance of approximately two or four miles; surfski is six miles.
An awards ceremony follows the race.
Mountain 2 Island Paddleboards, Kayaks & Boat Rentals will be available to rent SUP's for racers who may prefer a different board.
The event is staged by the Franklin County Department of Parks and Recreation.
Franklin County seeks nominations for 2020 Hall of Fame class
Franklin County High School is accepting nominations for its Sports Hall of Fame Class of 2020.
Applications are available on line, in the high school's athletic office or at the school division's Central Office.
Deadline to submit completed packages runs through September.
The induction ceremony is held annually during the school's football season, but since the 2020 campaign has been postponed, a new date for the ceremony will be announced.
The school inducted its inaugural Hall of Fame class in 2018 and the second class in 2019.
Fifteen individuals, eight from the inaugural class and seven from the second class, are enshrined in the Hall of Fame.
The Hall of Fame honors individuals who have made outstanding contributions to athletics at FCHS.
A selection committee reviews the nominations and choose the inductees.
Principal Jon Crutchfield and Athletic Direcrtor Crystal Worley are on the committee.
A nominee must have been a player, coach, administrator or contributor.
The nominee should have made a worthy contribution to the success of the athletic program and should be a good representative of Franklin County athletics through his or her life with high moral and ethical standards.
Former athletes must be graduates and must be 10 years removed from high school to be eligible.
Inductees are required to provide memorabilia that will be displayed for one year from the date of induction.
Be the first to know
Get local news delivered to your inbox!