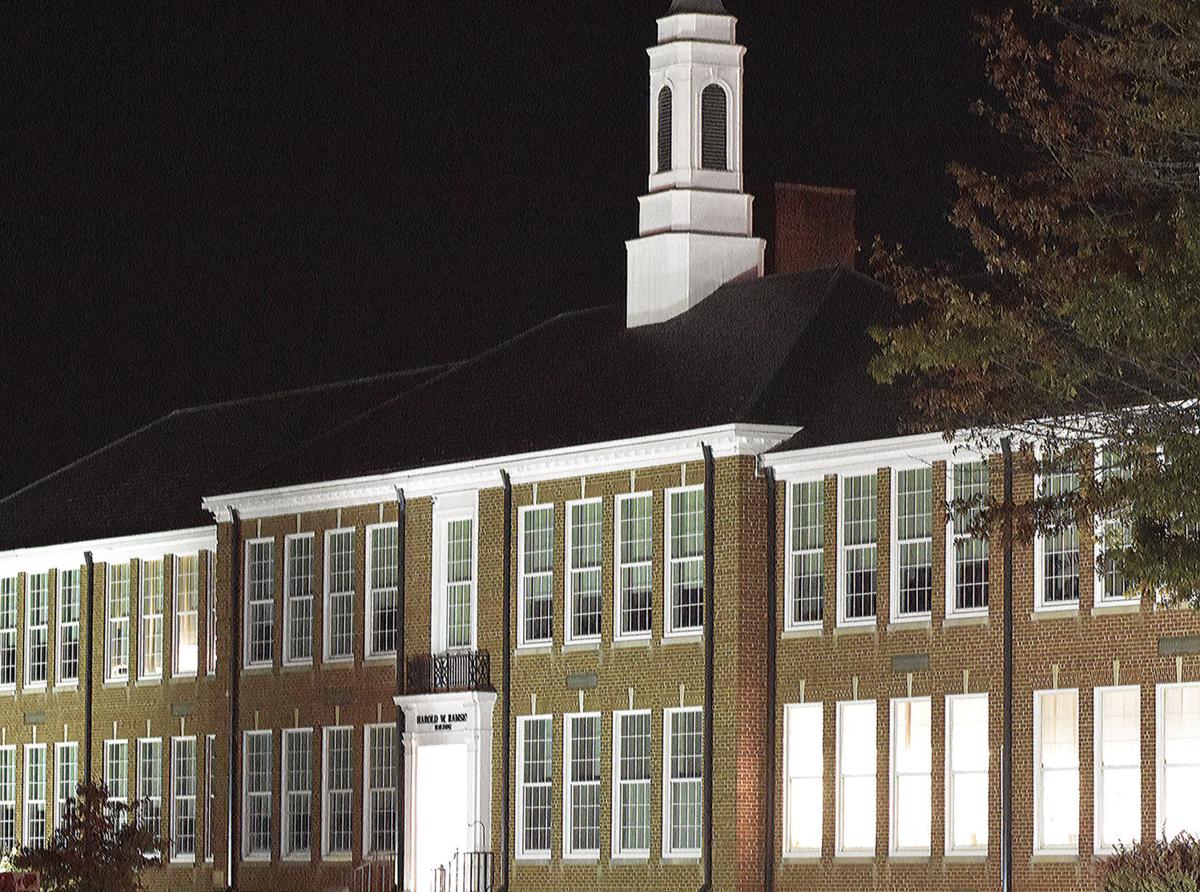 Franklin County Public Schools will switch to all virtual learning for grades 6-12 starting Thursday and continuing until Oct. 19, when students will return to the hybrid schedule the system adopted when classes opened in September.
The schedule switch comes out of an abundance of caution, said Franklin County Schools Superintendent Mark Church. The need for teachers and staff to self-isolate because of cases reported to the school has rendered the county's high school and middle school too understaffed to provide adequate in-person classroom supervision, he said.
The county's elementary schools are not affected by this schedule change. It applies only to Franklin County High School, Benjamin Franklin Middle School and the Leonard A. Gereau Center for Applied Technology and Career Exploration. In-person special education classes for grades 6-12 will continue.
Church emphasized that schools are not experiencing a COVID-19 outbreak, noting that many precautionary measures are in place. "We have yet to have any community transmission at school," he said. Students who test positive "are not getting it at school."
When the school receives notice from parents that a student has tested positive, prevention measures require teachers and staff that had contact with that student to self-isolate for two weeks. "I still have to treat it like everybody could have been infected," Church said.
Teachers conduct virtual classes when they are quarantining at home. Monday, a report came in that another high school student had tested positive, requiring more staff to self-quarantine. "Right at this moment, in this little bubble, we've just had too many back to back at the same time," Church said.
By Oct. 19, "the people who are quarantined right now will be back," and the staff will be at full complement, Church said.
He noted that the Virginia Department of Health has designated Franklin County to be a "red zone" because of a sharp rise in reported cases over the past seven days. According to the VDH COVID-19 dashboard, the county has averaged 12 reported cases a day over that period, with 22 cases reported Sept. 29 and 23 reported Oct. 3.
Franklin County isn't the first district in the region to temporarily transition to virtual classes. Fourth through 12th grade students in Montgomery County restarted in-person classes last week after a two-week shift to online due to a predicted continued rise of cases in the county. Radford City Schools in August temporarily shifted to virtual classes as a precaution after staff, students and parents attended a social gathering where public health recommendations were not followed.
Other districts have previously temporarily closed isolated classrooms as a precaution, including Botetourt and Roanoke counties.
Staff writer Claire Mitzel contributed to this report.
Be the first to know
Get local news delivered to your inbox!