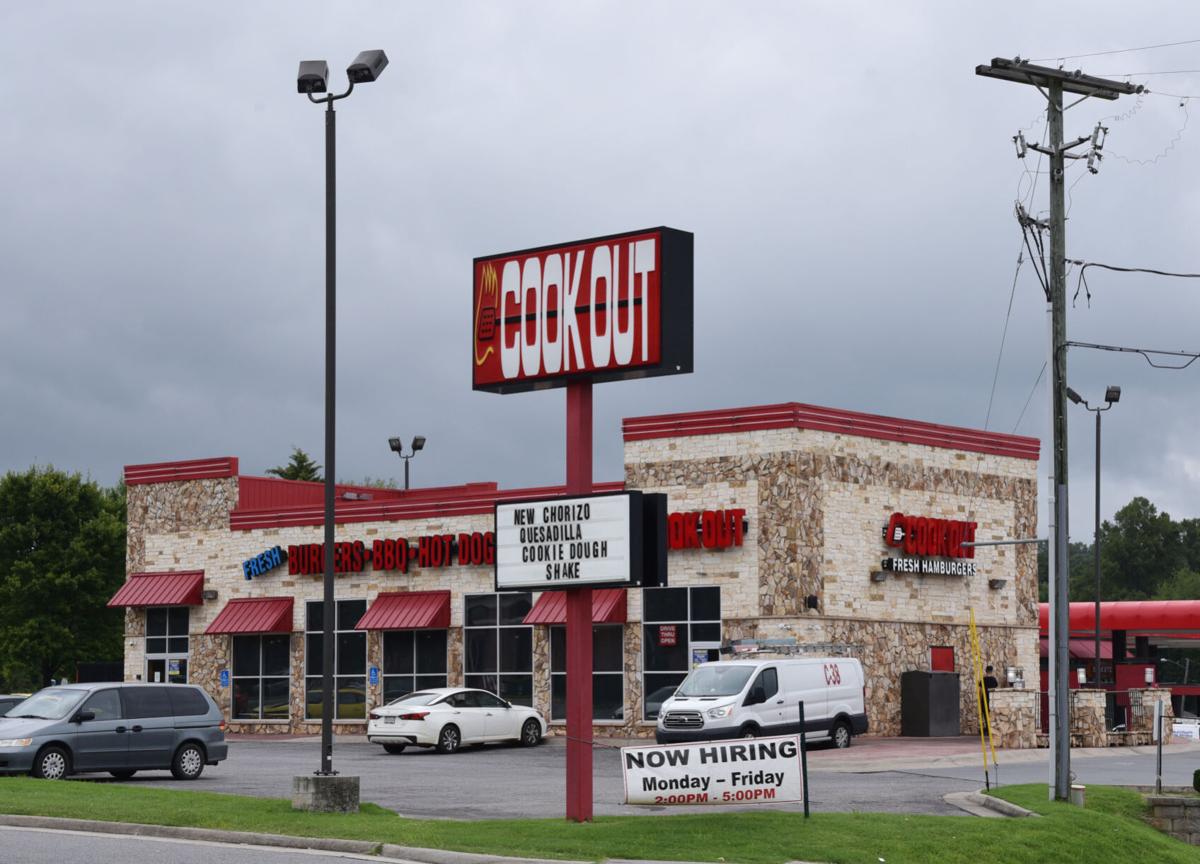 An incident at Cook Out in Rocky Mount on Monday night has led to social media uproar, and residents calling for a boycott of the fast food restaurant.
A Sept. 7 Facebook post stated that two law enforcement officers went to Cook Out and were refused service.
"They waited in line for 32 minutes at the drive-thru, they let everyone else go pass them to the point that Steve went to the window to ask the reason why his order was not being taken!! And they won't even look at him," the post stated. "He asked why they were refusing service and they had no answer for him. He asked if it was because he was in a police car. He asked to speak to the manager and he [the manager] never came to the window.
The post was shared nearly 3,000 times and garnered more than 1,000 comments.
The Franklin County Sheriff's Office released a statement Tuesday stating it had spoken with the deputies involved and had reached out to the Cook Out corporate office.
"We ask that citizens not rush to judgement and give the restaurant the ability to thoroughly investigate the circumstances behind the incident," the news release said. "It is our hope that this situation was simply the action of one or two persons and not supported by the restaurant or its management team."
Cook Out, a North Carolina-based restaurant chain, released its own statement apologizing for "unacceptable longer than normal wait times" citing understaffing, and said it received several customer complaints.
A representative of Cook Out, who declined to be identified, said an investigation into the incident had been conducted, and the restaurant was understaffed for a holiday weekend.
The person said the company had already taken corrective action, including terminating the team member who was working the window at the time of the deputies' visit and removing the manager from the Rocky Mount location.
"First responders are customers too, and we do not deny service to anyone based on occupation," the representative said.
Get local news delivered to your inbox!
Subscribe to our Daily Headlines newsletter.