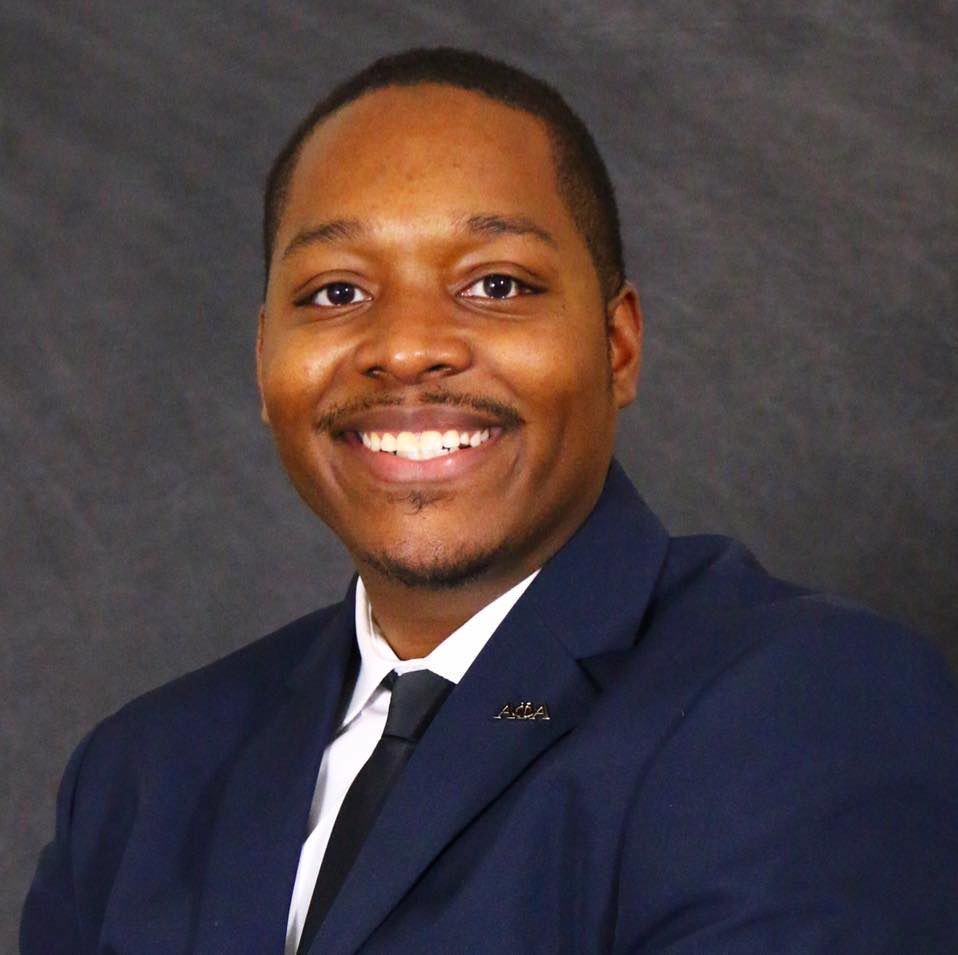 By BRIANA BARKER
Alumnus Ra'meer Roberts of Richmond has recently established a scholarship for African American students at Ferrum College.
The scholarship is the first of its kind offered exclusively to Black students, Roberts said. Ferrum's Vice President for Institutional Advancement and External Relations Wilson Paine confirmed that the school has a minority student endowed scholarship, but that the resolution for the endowment states that first priority should go to a Black American student. In the event that there are no eligible Black American students, it can then be awarded to any needy and qualified minority student.
"For the last several years, it has been awarded to a Black American student," Paine said.
Minority students make up over 40% of Ferrum's student body, according to Paine. Among the entire student body, more than 25% are the first in their family to attend college and more than 50% come from families with substantial financial need.
Roberts' Black American Scholarship for Empowerment, or B.A.S.E., is also unique in that it aims to give an annual gift of $250 to one male and one female African American student at Ferrum College, to be used for books and supplies, rather than tuition. Roberts explained that there are other scholarships and aid to assist with tuition, but having books is critical to a student's success.
"I guess my decision was a result of some self-reflection and thinking back on my time in college," Roberts explained. "Sometimes as students we would go half on a book for class and share or find ways to rent a book. We would even find older versions and just have to figure out the page numbers."
Working in higher education for more than six years, Roberts currently serves as the coordinator for Student Conduct at Virginia State University. He said has kept up with statistics.
"According to national studies, African Americans have the lowest graduation and retention rates in higher education among other ethnic groups. This statistic is primarily due to two factors: financial stability and first-generation status," Roberts said. "Based on the current social climate of our country, and the financial strain on our colleges and universities from the [novel coronavirus] pandemic, I felt a need to assist African American students in their pursuit of a good, quality education."
He said the idea was sparked during a conversation with fellow Ferrum graduates in January following a basketball game in Richmond. He said fellow alumni discussed their time at the school and students who didn't make it to the finish line.
"We talked about what might have made a difference," Roberts said, adding that for many of Ferrum's students, who come from an urban environment to the rural liberal arts college, is a culture shock. He said he hopes the extra help for books and supplies can help the recipients focus more on their work and adapting to the new environment instead of focusing on how to get supplies.
Many schools are struggling financially in the face of the COVID-19 pandemic, and Ferrum College is no exception. Paine said supporting scholarships is important under normal circumstances, but it's even more important now.
"COVID-19 has had a financial impact on many of our students and their families, and Ra'meer's leadership and generosity in establishing this scholarship will provide much-needed support so that our students have the financial resources necessary to continue their education," Paine said.
Originally from Paterson, New Jersey, Roberts graduated from Ferrum College in 2013 with a degree in business administration. He went on to earn his master's in educational leadership from Virginia Commonwealth University and is currently pursuing his doctorate with the intention of continuing his career in higher education as a dean of students. Roberts' long-term goal is to become a vice president or provost for student affairs.
"It's been an honor to work with Ra'meer in establishing this important scholarship. I've been so impressed with his compassion and the responsibility he feels towards our students and Ferrum's future," Paine said. "His commitment to turn words into action is an inspiration to us all."
Recipients must live on campus, be enrolled full-time, be in good academic standing with a GPA of 2.5 or higher and demonstrate a financial need. The first two recipients will be awarded the scholarship this fall.
Roberts said he hopes to grow the scholarship to become an endowment, so it can help students for years to come.
For more information visit Black American Scholarship for Empowerment on Facebook. To make a gift to B.A.S.E., www.ferrum.edu/giving, then click the "give now" button, designate "other" in the dropdown menu and type "B.A.S.E." in the designation box.
Get local news delivered to your inbox!
Subscribe to our Daily Headlines newsletter.