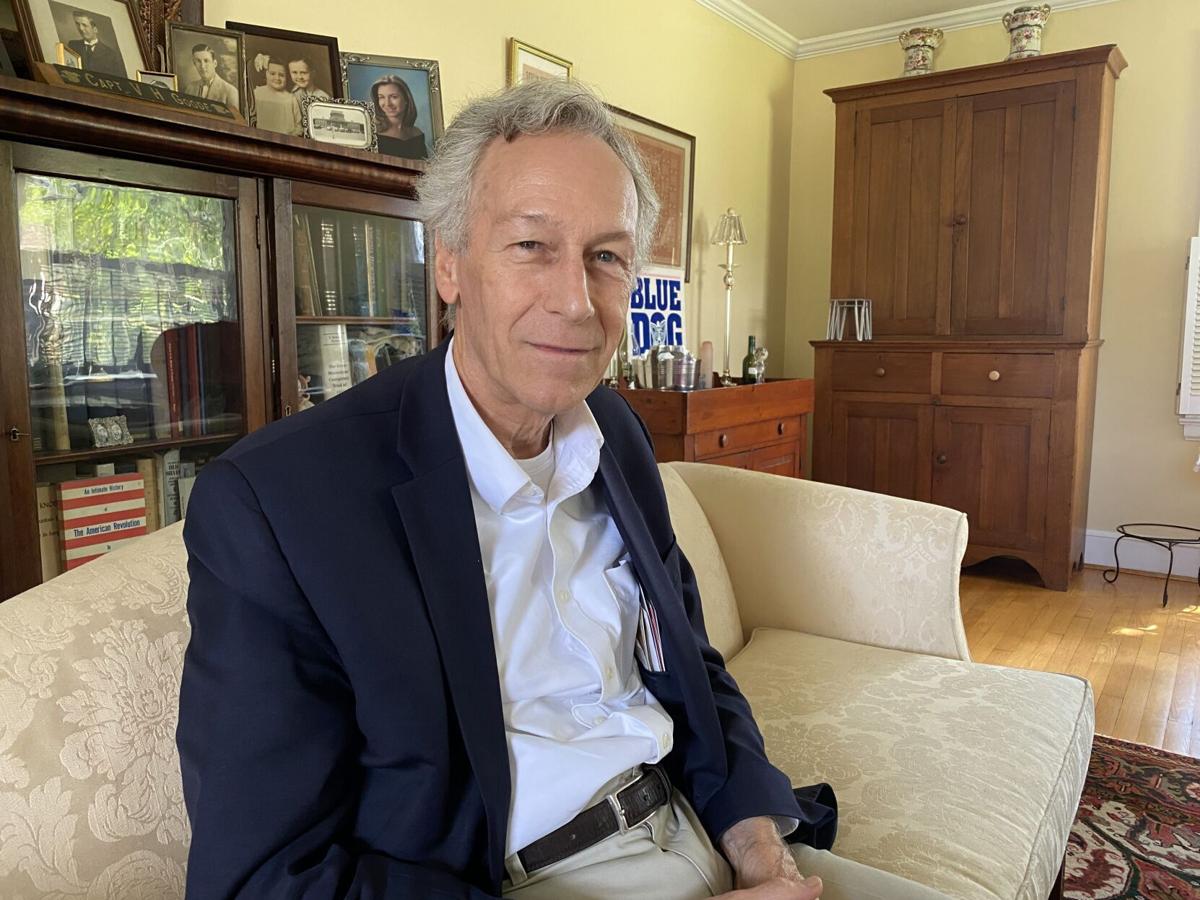 Virgil Goode served in the Virginia Senate representing the 20th district for 24 years before he was elected in 1997 to serve Virginia's 5th District representative in the U.S. House of Representatives. Goode spent much of his time in the nation's capitol for the next 12 years, including on on Sept. 11, 2001. From his home in Rocky Mount, Goode shared with Lee Enterprises reporter Bill Wyatt his recollection of the events surrounding that day:
On Sept. 10 Lucy and I drove up to Washington, and I remember we stopped at Appomattox to get a baseball from a doctor there. He had said, "'When you get a chance to go over to the White House, would you please get George Bush to sign it for me?" People want a lot of things, but I said sure, it might be two months it might be three months, it might be a long time, but I will get him to sign it.
So we go on up there, and we spend the night, and we had a little, 2-room apartment. Two rooms and a bathroom, and that was it, but it was close to the House office building—about a block and a half and the House office building, was one street over from the Capitol.
The morning of Sept. 11 I was doing a few exercises about 8:30, and Lucy was watching television, and she said. "A plane just hit the World Trade Center." And I said., "Oh the plane must have gotten off course and ran into it." And she said "Well I don't know. Go in there and watch it."
Then the second plane hits, and we were getting ready to go over to the office. So we called the office, and they said, "We've got to evacuate the building."
So she runs out on the street and meets the people in the office, and Judy Epperly from Martinsville and Ricki Horton from Martinsville were both working in the office, and Ward Armstrong was in the office. And then there was a lady from Rocky Mount who was in the office, and those were the ones closest to our area. They all had to run out of the office, and Lucy met them in the street and said come on to the apartment because they had shut down the subway. They had shut down everything. You couldn't go anywhere.
So we just sat there and watched on television what was unfolding, and then Porter Goss, who was chairman of the Intelligence Committee, lived right across the street in an apartment, as did Chuck Schumer. Anyway, about a hour or two after we saw the planes we then saw smoke coming up from the Pentagon building from the plane that hit over there.
So we knew it was a terrorist attack, and then they issued a warning just for D.C.: Stay indoors. Don't go out or go anywhere. Well, the Capitol police, I saw them go across the street and pick up Porter Goss. He had to go to a meeting with the CIA, the Capitol police and the security force. Later on he said that's where he went. So we saw him leave.
Then there was some interaction via cellphone with some other members, and that night we all went out on the Capitol steps and sang "God Bless America." That was on the news.
But the persons in the office, we were all locked out until sometime late in the afternoon, and then they could leave and go home. But we were right there and seeing it unfold, and of course every station was giving it wall-to-wall coverage.
Then the next day we went over and saw the damage to the Pentagon, and it blew a huge hole in there.
We had a meeting of the Republican Conference, and it was unanimous thought in the conference that it was very important for Bush to go up to New York. I don't think we did a formal resolution, but that was suggested for the conference chair, who was going to meet with Bush, as was the Democratic conference chair, and suggest to him to go to New York and he did.
The hole in the Pentagon, that was massive, and we saw it.
I think it was a day or two after that we went back into session, and of course a lot of people had comments to make. It was a scary experience, because we had learned that afternoon about the plane crashing in Pennsylvania, and they said it was headed to whichever the terrorists could strike whether it was the Capitol Building or the White House. That was the target.
I guess we were fortunate that there wasn't more loss of life than it was, but every one of the terrorists were here illegally. Either they were overstaying their visa or they hadn't gotten a visa, and then we learn that some of them took flying lessons. They weren't interested in learning how to land the plane. All they wanted to learn was how to fly the plane.
A lot of stuff came out about it, and it was a scary time, but watching the people jump out of those buildings [the twin towers] was a horrible site, and of course many people lost their life.
We are more vigilant now, but we haven't learned one of the key things [from that day]. I think Trump improved the situation on the border, but the terrorists can come in here now, and all they have to do is get to Mexico and walk right in here. I've never seen anything like it.
I think it is a huge danger to the country about what can come in there. They could do it at the northern border, but it's easier on the southern route.
To have crooks getting paid to get people over here, it's just absurd.
Health-wise and safety-wise it is a horrible situation for us, and now with what's happened in Afghanistan we're going to be less safe than when we were before 9-11.
Bill Wyatt is a reporter for the Martinsville Bulletin. He can be reached at 276-638-8801, Ext. 236. Follow him @billdwyatt.