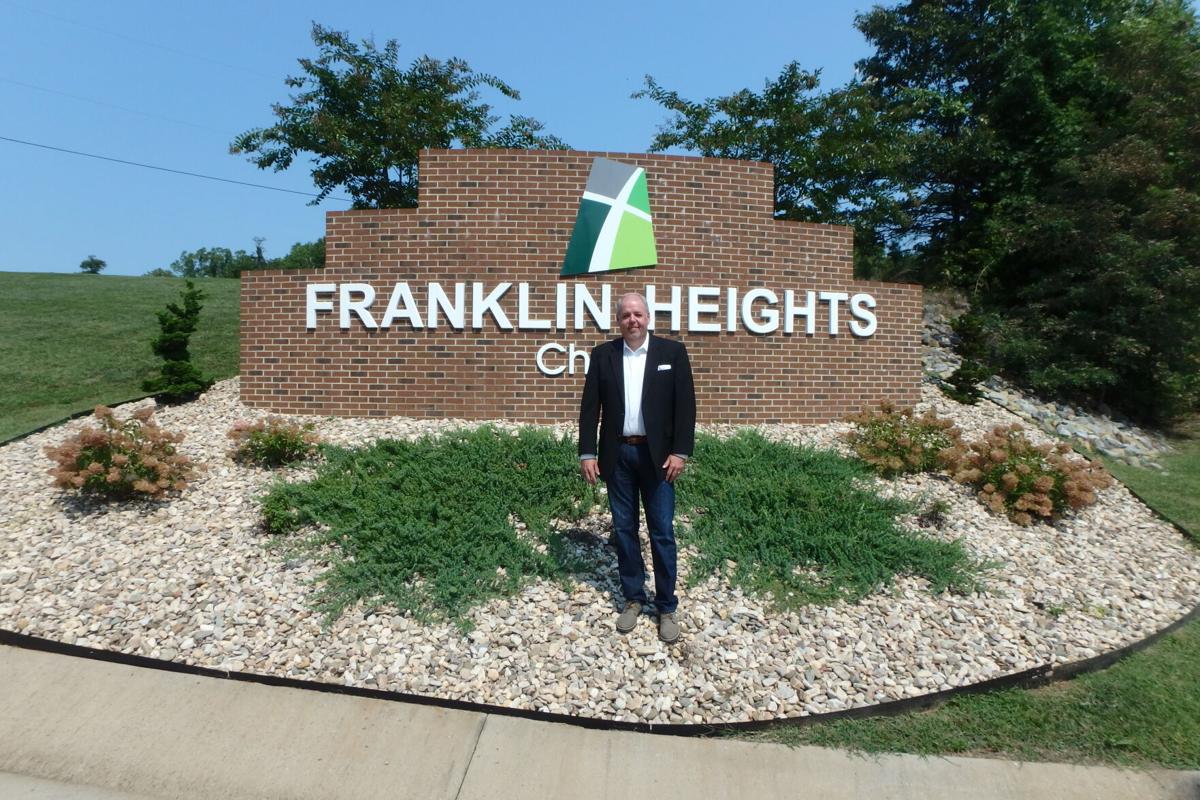 An outdoor homecoming celebration will be this Sunday at Franklin Heights Church in Rocky Mount to celebrate the church's founding in 1960. Speakers will include the church's senior pastor, Stan Parris, and pastor emeritus, Larry Holland.
The 10 a.m. service will be followed by a meal and fellowship time with inflatables, cornhole and games for all ages.
Parris described the event as "a community celebration for all God's done."
Franklin Heights Church got its start from the Rocky Mount Baptist Church when a need for mission outreach was recognized. The new church was received into the Franklin County Missionary Baptist Association in October 1960.
Since then, the church has expanded to three campuses. In addition to the main campus in Franklin Heights, there are campuses in Burnt Chimney (CrossPointe) and at Union Hall.
All three campuses will be together for the celebration which has a theme of "Celebrating the Past While Looking to the future."
Holland came to the church when it was seven years old and said Bob Estes was an excellent founding pastor. He described Estes as having a great heart for the Lord and commitment to evangelism.
A large number of young adults with small children was a big drawing card in bringing Holland to Franklin Heights. He felt the church was fertile soil for the Lord to do His work and see members share the Gospel with their neighbors.
Holland said the early 1970s saw a renewal and spiritual awakening which changed the flavor of the church and maybe even its direction.
Bonnie Walker and her husband, Bill, were a part of the church's 64 charter members. She said Franklin Heights will always hold a special place in their hearts because that was where they came to know the Lord in a personal relationship.
"The support and encouragement our family has received through the different seasons of life has been such a blessing. Franklin Heights has given us opportunities to serve under amazing leadership," she said.
Reflecting on the 61 years, Bonnie said, "The church has always been a loving, caring body of believers. Now, it's just a much larger body of loving, caring believers."
Parris sees the homecoming gathering as a time to encourage each other and celebrate what God has done. "There is a longing for community and to be together," he said.
Holland said he is looking forward to the celebration with time to reflect on the blessings from the past and to look ahead to the vision for the future.
Those attending should bring a chair and food to share in a disposable dish. For more information, go to franklinheights.org and click on "Homecoming."