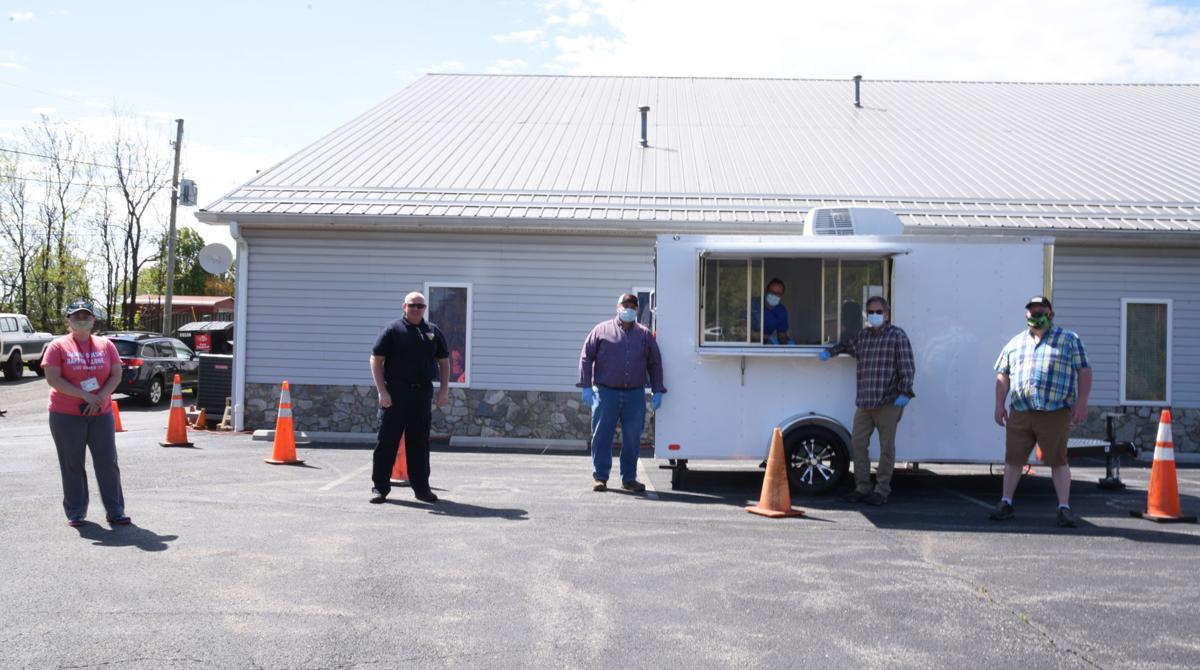 A little more than a week after deciding to remain open, Stepping Stone Mission has had to temporarily close, but help has stepped in to keep serving food.
The soup kitchen in Rocky Mount serves a hot meal to those in need each day, but the volunteer-run, nonprofit felt the risk was too great.
"I really regret we had to shut our doors, but I had to consider the volunteers," said Joanne Patterson, founder and president of Stepping Stone. "I couldn't insist on nobody being out there if they weren't comfortable."
Because of the risk of community spread during the COVID-19 pandemic, Patterson explained she was not comfortable asking people to put themselves in harm's way. She added many of the mission's regular volunteers are senior citizens and are considered at a high risk for catching the virus.
While the soup kitchen served its last hot meal until the pandemic subsides, Patterson is adamant the kitchen will reopen once the pandemic crisis has passed.
"There will always be a soup kitchen in Rocky Mount if I have anything to say about it," Patterson said.
The soup kitchen was feeding between 40 and 60 people each day before it closed. Enter the United Way of Roanoke Valley, which has partnered with Franklin County to help fill the void.
Kenny Ayers, owner of Proline Trailers, donated the use of a vendor trailer to serve bagged lunches every day during Stepping Stone's closure. The trailer has running water and electricity. He said he was contacted by Patrick Meeks with Franklin County Public Safety, who is assisting with the program.
Pam Chitwood, associate director of community impact at United Way of Roanoke Valley, said of Ayers, "He had such a passion to make sure the people of Franklin County were still fed during this time. We're very happy is helping."
Chitwood said volunteers will serve the sandwich lunches seven days a week using a drive-through system. All volunteers are using masks and gloves, as well as following safety protocols regarding handwashing and social distancing.
The program is being funded by a United Way grant that covers several feeding programs such as the community gardens and support of local food banks, Chitwood said. Franklin County is overseeing the program and assisting with cleaning, trash removal, supplying personal protective equipment and more, according to Meeks.
Joe Overfelt has been coordinating the volunteer efforts. He said on average there are approximately eight volunteers each day, though they aren't always all present--some come early to help assemble the lunches while others hand them out.
He said they have enough volunteers for the moment, but anticipates they will need more as the current ones cycle through or if they become ill. Overfelt said he expects the number of those they serve to increase with job losses and other challenges in the coming weeks.
Volunteers in groups of five are preferred, but anyone interested in volunteering can contact Overfelt at 865-325-2726 or joeoverfeltmusic@gmail.com.
Lunches are served from 11:45 a.m. to 1 p.m., the same hours as the soup kitchen was open. However, the trailer is located just up the street from Stepping Stone, in the parking lot of the Rocky Mount Church of God at 1360 North Main St. in Rocky Mount.
Free lunches are available to any Franklin County resident.