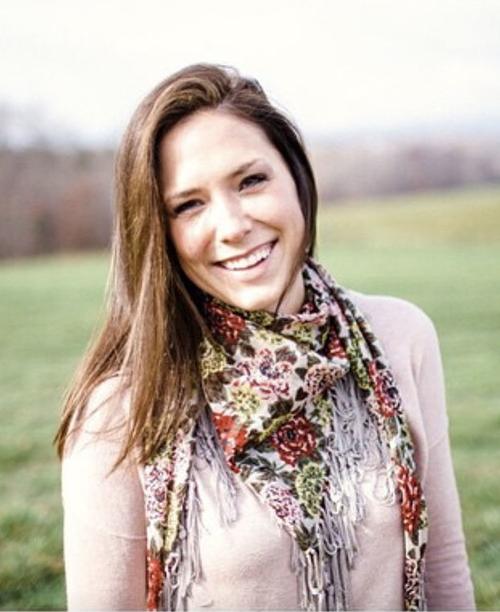 One Friday evening, about a month ago, my fiance and I drove three hours from Richmond to Rocky Mount. With a few minutes to spare before the clock struck five, I cut my losses on my weekly task list at work, tossed my laptop into my backpack, and scurried out the door. My fiance's truck barely came to a complete stop in the parking lot when I hopped in, and then we hurried to beat rush-hour traffic down I-64.
I know this drive like the back of my hand.
I'm Franklin County High School Class of 2009. It's been 10 years since I moved out of my parents' house off of Scuffling Hill Road and headed off to college. I moved back into their house for a month or two in 2013 after finishing my degree and before taking the first job I was offered at the state's Alcoholic Beverage Control headquarters in Richmond — a near sin for a girl with Bondurant blood, whose great-grandfather's moonshining talents made the big screen merely months before I took the job.
I've been driving west ever since.
Every time I pass over the county line I read, "Franklin County, A Natural Setting for Opportunity," and I think to myself, "Ain't that the truth."
You see, I find myself driving back here nearly two out of the four weekends of every month, not because I have to. Yes, my family is here. My grandparents, my cousins, my mom and my dad, sister and brother-in-law, and now a niece and a nephew who couldn't bring more joy to my life if they were my own. I want to drive away from limitless restaurant options for a bowl of pintos and a chili dog at Bowling's. I prefer the trade of Uber rides to arcade bars and rooftop bars for long drives down 40 West with the sun setting beyond a rolled-down window with the smells of honeysuckle and hay season seeping in. I drive back here because I can breathe here. Because I can be myself here.
Because in 10 years, the people who live here — not just my own family, but my neighbors, my fellow Eagles and the strangers who smile and wave as they pass by in cars and in boats — are sincere. In these last 10 years I've come to recognize how rare that can be.
I didn't know I didn't want to leave 10 years ago. I thought I had to. I did have to. In 2009 I didn't know what I wanted to be when I grew up. I still don't, really. So to figure that out and to gain experience and to grow a random communication degree into a career, I had to go where opportunity existed. I'm at peace with that decision. I've made good friends along the way and learned to, or at least attempted to, make it on my own. (I still call my dad when the car or the kitchen sink isn't acting quite right.) But if I'm honest with myself, I never truly wanted to leave.
But leaving did lead me to a fiance who will rush to pick me up on a Friday evening because I am itching to drive three hours after a week of work to my hometown because my favorite band is playing at the Harvester. Even though I could easily see them play in Richmond on Saturday night.
But in Richmond you see, I'm not greeted by handmade scarecrows lit up on every corner of Main Street by cozy street lights. I'm not greeted with a smile at the ticket booth by family friends and strangers alike. And when the band — the one I've listened to for years and the one who plays at Red Rocks in Colorado and the Ryman in Nashville — comes on stage and greets the standing room only crowd with, "How y'all doing tonight, Rocky Mount?"
I can't help but feel a rushing sense of pride for this place and all of the opportunity that lies within it.
It is my hope that the leaders of this county — the ones voted into office last week — will think about the next generation, the generation of my niece and my nephew and my future kids who I hope to raise here someday. Find ways to bring opportunity to them. Find ways to bring opportunities to this county that grow and develop them both professionally and creatively so that they don't feel like they have to leave to find it.
For 10 years, when people ask where I'm from, I take pride in my response even when I have to explain where it's at sometimes. The people who are born and raised here know that this place is special. There is a relentless affinity and pride that comes with being a part of this community. Foster that. Build off of that. And the opportunities are limitless.