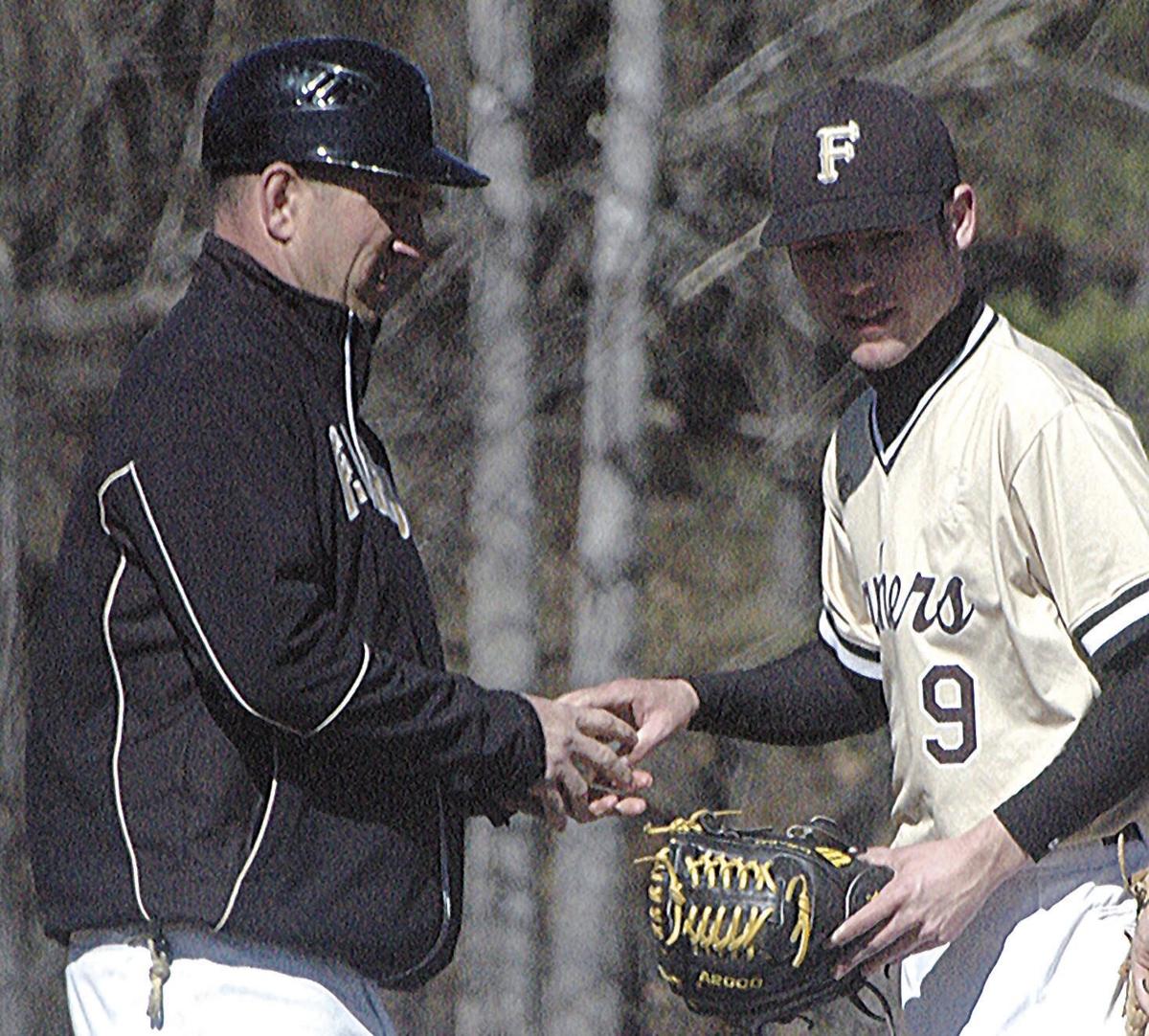 ROCKY MOUNT, N.C.—Matt Yarborough belted a triple and a two-run home run Sunday to lead Ferrum College to a 6-5 non-conference baseball victory over North Carolina Wesleyan College in the first game of a scheduled doubleheader.
The second game was suspended in the last of the fourth inning because of darkness with the Bishops (1-1) leading 11-4.
The suspended game was scheduled to be finished Tuesday at W.B. Adams Field before the start of the finale of the three-game series.
Yarborough drove in five runs.
The Panthers were playing for the first time in almost a year following the March cancelation of their 2020 campaign because of the COVID-19 pandemic.
The Panthers were 11-5 and 2-0 in the Old Dominion Athletic Conference (ODAC) when the season was stopped.
Ferrum (1-0) overcame deficits of 3-0 after two innings and 4-2 after five frames and two defensive miscues in its season-opening victory.
"It was great to get back on the field. Even though we didn't play very good baseball, we had a good effort and we competed well and came away with a win in our first game in almost a year,'' said Ferrum skipper Ryan Brittle, now in his eighth year at the Panthers' helm.
Ferrum extends its winning streak to three games dating to last season with the triumph.
The Bishops scored three runs in the second and one each in the fourth and ninth.
Carlton Reed (1-0), a junior righthander who prepped at Halifax County, worked 4 2/3 innings in relief of Ferrum starter Will Davis to earn the victory. He permitted four hits, no walks and one run that was earned while striking out four.
Ethan Westgate, the last of four pitchers employed by the Panthers, tossed 1 1/3 innings relief and collected a save. He yielded two hits, a walk and a run that was earned, while striking out two.
The Bishops used three pitchers. Kevin Williams (0-1) absorbed the loss. He worked three innings in relief of starter Derrick Carter and allowed four hits, walk and three runs, all earned, while striking out three.
In two innings, Davis surrendered three hits, five walks and three runs, all earned, while striking out five.
In five innings, Carter gave up three hits, one of which was Yarbrough's home run, two walks and two runs, both earned, while striking out eight.
An RBI single by Tyson Bass and a two-run base hit by Nathan Hibbs accounted for N.C. Wesleyan's first three runs. In the fourth, Jackson Hobbs drove in a run with a single.
Yarborough belted his two-run home run in the top of the third with Josh Greenway scoring ahead of the blast.
Yarborough drove in a run for the Panthers in the top of the sixth to make the count 4-3.
In the seventh, Yarborough's two-run triple two-run triple put Ferrum in front 5-4.
In the ninth, Ferrum picked up an insurance run when Blake Boggs was hit by a pitch with the bases loaded.
In the home half of the final frame, Zach Scott's sacrifice fly enabled the Bishops to tally their final run, but they stranded the tying run at third.
A year ago, the Panthers were 3-3 in one-run games with wins over Christopher Newport University (8-7), Berry (Ga.) College (3-2) and Montclair (N.J.) State University (6-5) and losses to Rhodes (Tenn.) College (6-5), Montclair State (10-9) and N.C. Wesleyan (5-4 in 10 innings).
The win is Ferrum's second in a row in a season opener, and both triumphs are one-run decisions.
The Bishops outhit the Panthers, 10-7, but all of their hits were singles.
The two teams combined for 15 walks (Ferrum 6, N.C. Wesleyan 9) and 25 strikeouts (Ferrum 13, N.C. Wesleyan 12).
The Panthers stranded 11 runners on base, the Bishops left 15 aboard.
The Bishops stole eight bases, while the Panthers swiped three and were caught once.