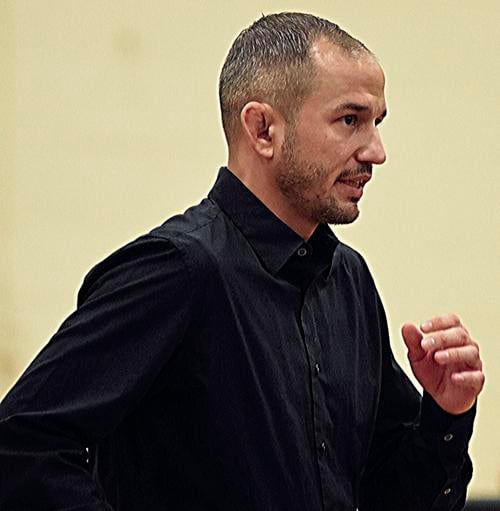 FERRUM—After serving as Ferrum College's second head men's wrestling coach, Ryan Riggs has resigned from the post to take over the reins at the University of Mount Union in Alliance, Ohio.
Riggs is a native of Perry Township, Ohio.
The Purple Raiders are perennially ranked in the top-10 amongst in NCAA Division III and competes regularly for championship accolades in the Ohio Athletic Conference (OAC).
Prior to guiding the men's wrestling program, Riggs, who was hired in July 2016, served as assistant men's wrestling coach, head women's wrestling coach and head men's and women's cross country coach.
Riggs was promoted to associate head men's wrestling coach in July 2018, then was named head men's wrestling coach in March 2020.
Ferrum has scheduled a press conference for today at 3 p.m. to introduce its new head coach.
"Ferrum College and the Franklin County community have been wonderful to me," Riggs said in a prepared statement. "I will look back on this time with a lot of great memories and wish the Panthers much success going forward. I appreciate all of our student-athletes, coaches and staff who helped the wrestling team gain national recognition.
"Helping build a program and forming strong relationships makes this a difficult decision, but I am excited to return home to Ohio as the head wrestling coach at the University of Mount Union."
"We greatly appreciate all the work Ryan Riggs has done for Ferrum College and our wrestling program," Director of Athletics John Sutyak said. "He has been a valued presence in this department, serving as a head coach of our cross country and women's wrestling programs, in addition to his main roles as the head and associate head men's wrestling coach.
"Ryan's hard work and dedication has been a huge reason for the success of Ferrum College men's wrestling these past five years. On behalf of Ferrum, I wish Ryan well in his transition from being a Panther, to a Purple Raider."
Riggs was the Panthers' top assistant when Ferrum served as the host school for the 2019 NCAA Division III Wrestling National Championships at the Berglund Center in Roanoke.
The event returns to Roanoke in 2023.
The Panthers hosted regional tournaments in Rocky Mount at Franklin County High School's Samuel M. Hawkins-Central Gymnasium in 2017 and 2018 and captured the regional championship in 2017, Riggs' first year as an assistant.
That year, Riggs was cited for his work when he was chosen Regional Assistant Coach of the Year.
Three wrestlers qualified for the national tournament that year: current assistant Logan Meister, a three time NCAA qualifier, and Zach Beckner, who despite being unseeded, advanced to the finals and finished as the runner-up in his weight class (125 pounds).
Ferrum won Southeast Wrestling Conference Tournament (SWEC) titles all four years during Riggs' tenure as assistant and associate head coach, and he was named SEWC Assistant Coach of the Year in 2019.
The Panthers claimed top-10 finishes in the Pete Willson Invitational (second, 2017), the Citrus Open (second, 2019) and the NWCA National Duals (eighth, 2017.
-Submitted by Ferrum College Sports Information