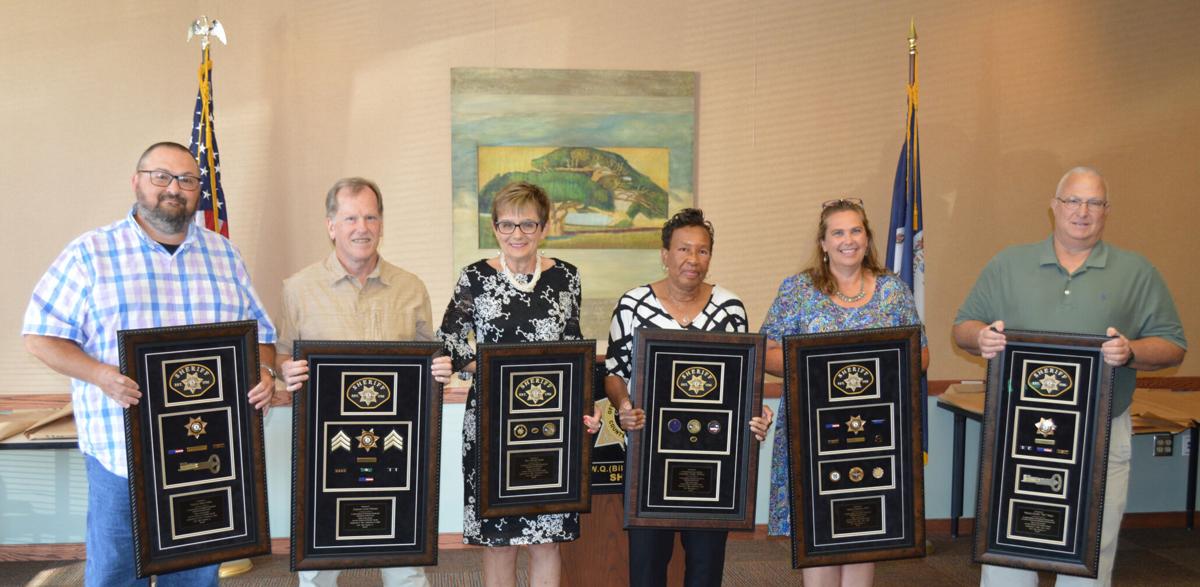 The Franklin County Sheriff's Office recently honored six members of the department who will be retiring from service.
"The Franklin County Sheriff's Office and all of our residents have been blessed and well served by these six people," said Sheriff Bill Overton during a recent retirement ceremony. "Their retirement certainly leaves a void. We honor each of you today, grateful to see your families with you and equally honored to see so many co-workers who have come to support you on this momentous day."
Retirees include James Crews with 25 years of service, Lewis Wimmer with 23 years of service, Wanda Fralin with 30 years of service, Jackie Holland with 33 years of service, Stephanie Mills with 32 years of services and Tim Mayo with 29 years of service.
— Submitted by H.L. Nolen