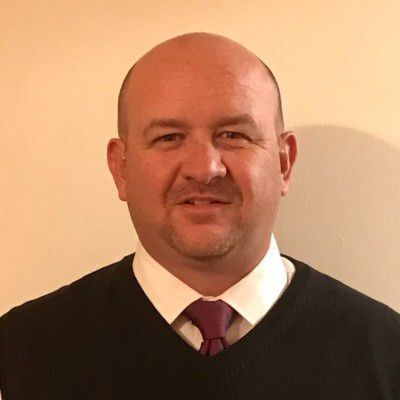 Mark Moore, a Ferrum College graduate and a 22-year veteran of municipal government, will serve as the town's assistant town manager/director of community development.
Moore replaces former Assistant Town Manager Matt Hankins, who resigned from his position in June after 13 years, saying he was seeking more of a work-life balance.
Moore graduated in 1998 from Ferrum with a degree in recreation administration and a minor in business. He interned with the City of Roanoke before taking his first job with Virginia Tech at the recreation center. Moore is a graduate of Virginia Tech's Local Government Management program and holds a Master of Public Administration degree from Columbia Southern University.
He spent two years working for the City of Salem in parks and recreation before moving to Botetourt County and spent the past nine years working as the parks and recreation director for Pittsylvania County.
Moore currently resides in Pittsylvania County with his wife and two daughters, both of whom are in high school. He said the role of assistant town manager appealed to him because it was a more general role than his hyper-focused role with recreation.
"I have seen the effects of parks and recreation on a community and how quality of life can develop and all (that) ties into recreation," Moore said. "I am looking forward to broadening that horizon with other departments and making a larger effect on the community as a whole apart from just on parks and recreation."
Serving as the first director of parks and recreation for the county, Moore said during his tenure, the county created five parks and opened a 14,000-square-foot community center, the county obtained at no cost from a nonprofit agency. Moore said he also brought in more than $2 million in grant funding to grow the parks and recreation department to the full-time department it is today.
Moore also served as chairman of the county's leadership team and worked to develop and implement a new revenue-gathering county welcome sign sponsorship program. He helped create an employee evaluation system and served as the county's public information officer during COVID-19. He currently serves as the Chatham Rotary chapter president and has a long history of volunteer and community-led projects.
Rocky Mount Town Manager James Ervin said Moore's background was impressive, and while the town had 30 applicants for the position, Moore stood out as being the best fit for the town.
"When you are looking at an important decision like this, there is a lot of stuff that goes beyond experience and education," Ervin said. "When you get to the end of the process where you are looking at a group of people who are all really fantastic in terms of skills and experience and their education, the ones you start looking for are who is a great fit with the community, and in that regard Mr. Moore really stood out. His experiences over the last decade as president of his local Rotary chapter, his long history of volunteerism back when he was in Ferrum, his connections to Rocky Mount, his awareness to the challenges of our part of the state and his experience working with those, I think he is going to be great in this community and is going to help us move the broader agenda forward."
While Hankins served as assistant town manager and Harvester Performance Center's CEO, Moore won't glean the CEO title as Hankins did. Ervin explained that the Harvester is no longer in need of as much municipal oversight and to the extent it does, the town's Cultural and Economic Director Beth Simms will continue to oversee Harvester matters.
"Our intent over the last several years has been getting the Harvester to where it is an ongoing self-sustaining function, and now we have to sort of cast our eyes to one of our next areas of innovation be it art shows, car shows, fishing events, redoubling down on our parks and recreation focus and giving town council more effective staff with more available time slots to go out and tackle new things," Ervin said. "To the extent the Harvester needs help from the municipal side of the staff, Ms. (Beth) Simms is giving it that."
Ervin said Moore's focus will be on community and economic development, which may include expanding the town's industrial park and assisting with small business recruitment and retention. Simms, who is also assisting with small business recruitment, was hired in March, and while she has been working on events and creating a sense of place for the town, the COVID-19 pandemic disrupted much of that. Ervin credited her with being able to switch gears to lead the town's COVID-19 response.
"I look forward to learning a lot from the different departments there and helping find creative solutions and maybe bringing a different perspective," Moore said. "I look forward to meeting the community, staff, and council and working as a team to move Rocky Mount forward."
Moore will start with the Town of Rocky Mount on Oct. 5.
Get local news delivered to your inbox!
Subscribe to our Daily Headlines newsletter.